Spring Break RV Trips Where you Won't Have to Battle the Crowd
Travel Inspiration
March 9th, 2018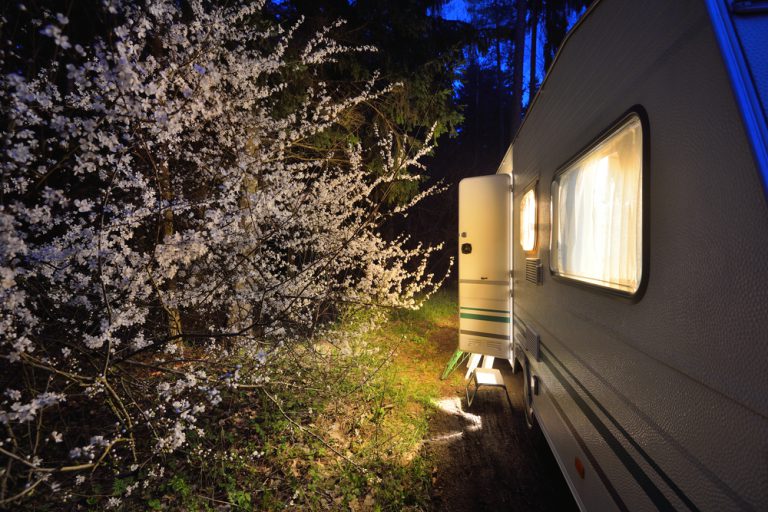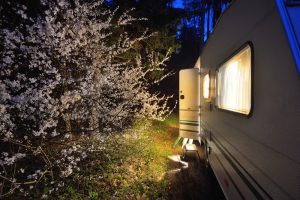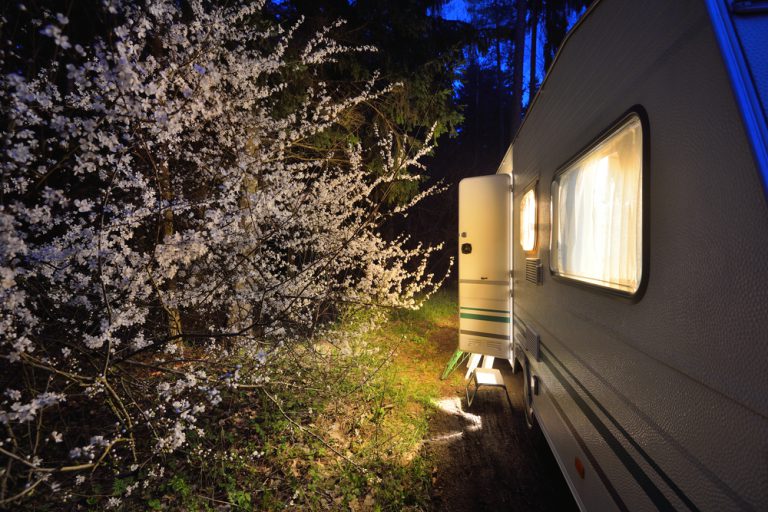 Winter's finally winding down and warmer weather is on its way. Plus, it's already been months since you've taken a vacation.
Let's face it: You're long past due for an RV trip. Gotta put that Passport America membership to good use, after all!
But for those of us who've got a few years separating us from our college graduations, the ideal warm-weather getaway might not be one filled with tons of rowdy strangers. And come late March, that's exactly what you'll find at many of the classic spring break destinations along Florida's coast.
But fortunately, we've got some alternative spring break camping trip ideas at destinations that won't be quite so crowded… but will still require sunscreen and possibly even a beach towel or two.
Here's where to head for a relaxing spring getaway that's a little quieter than the ones you remember from college.
Alternative Spring Break Trips
No matter where you go, spring break RV trips are bound to be a little lower-key than the beach festivals held at resorts in spots like Cancun and Cabo. But still, some campsites are calmer than others.
The key to finding relaxing spring break trips and destinations is to look for spots that offer all the delicious warm weather without all the loud and boisterous hubbub and nightlife — that way, you can lie back and enjoy the sunshine in peace.
Whether you're looking for a beach getaway where you can stick your toes in the sand or for the perfect hiking spot in the mountains, here are some relaxing spring break trips for RVers to consider.
Spring Break Outdoor Trips
Looking to get outside? Try these for some spring break adventures.
1. Pictured Rocks National Lakeshore, Michigan
Think you can't enjoy a spring break vacation in the midwest? Think again. This unique gem in Michigan's upper peninsula isn't just picturesque — it also offers a huge variety of outdoor activities, from hiking to kayaking and more.
No, it won't be quite as warm as some spots further south, but with an average daily high of almost 50 degrees in April, it's perfect for exploring. Just bring a few light layers and your best set of hiking boots!
2. Hocking Hills, Ohio
Want to go chasing waterfalls — and stunning rock formations — this spring? This southeastern Ohio state park is filled with beauty to wander through, and it's close by to the quaint college town of Athens where you'll find lots of live entertainment, thrift shopping and great food. (Don't miss a meal at Casa Nueva!)
Family Spring Break Trips on a Budget
Bringing the brood along for the ride? Here are a few affordable spring break trips that campers of all ages will enjoy.
3. Galveston, Texas
Want the Santa Monica Pier experience without southern California prices — and with warmer water, to boot?
This coastal Texan city has been memorialized in song for a reason. From lying on the beach to screaming on the roller coaster, your whole family will find something to love in Galveston.
4. Williamsburg, Virginia
If you're looking for educational ideas for spring break trips that still have a lot of fun, relaxing aspects too, eastern Virginia is where its at. Spend half of your time in this famous historical site, which also features a fun living history museum called Colonial Williamsburg, and then head out to the coast to enjoy Virginia Beach and Chincoteague National Seashore. It really is the perfect spring break destination!
Places to Go Camping in the Spring
Want nothing more of your spring getaway than to lie back on a beach and forget the world exists? You don't have to go to Florida to get it. Here are a few sand-strewn alternatives.
5. Grand Isle, Louisiana
Everyone knows about NOLA, and about the epic racket they make down on Bourbon Street. But head a hundred miles further south and you'll find yourself on one of the most romantic spring break trips in America — the beautiful barrier island known as Grand Isle.
Along with world-class fishing and bird-watching opportunities, you can also enjoy some of the freshest seafood you've ever had, all plucked from the gulf you'll see at every turn. A trip to the Butterfly Dome makes spring feel officially sprung, especially if you're lucky enough for one of the hundreds of butterflies to land on you!
6. Tybee Island, Georgia
Sprawling beaches, mysterious lighthouses, and a heaping helping of southern charm — it's no surprise that Savannah natives have been spending their weekends at nearby Tybee Island for a century. And since it's just a couple of hours north of Florida, you know the weather will be nice and warm, perfect to fulfill your spring break beach bum fantasy… without the rambunctious Daytona demographic.
7. Your own backyard!
I know, this one sounds like a cop-out — but hear us out! Some of the very best RV trips to take in the spring are the ones closest to home, especially if you're making quick spring break plans last minute. After all, you don't have a whole summer of time off to work with.
Unless you live in the most northerly parts of America, the temperature's bound to be rising right there at home, or perhaps at a state park or campground somewhere close by.
So look for picturesque RV destinations and parks within a two- or three-hour radius — or Google "spring RV trips near me" — and get out there and discover some beauty you didn't know you had under your nose this whole time.
For more spring break destination ideas, have a look at some of our other posts below. Many of the country's national parks will be open, for example, and although they might not be empty, they'll be a whole lot less crowded than they will come high summer! (Psst — don't forget your National Parks Passport if you decide to visit one.)
Happy spring!
This post may contain affiliate links.