RV Owners
Last updated on April 11th, 2023. Originally published on August 12th, 2015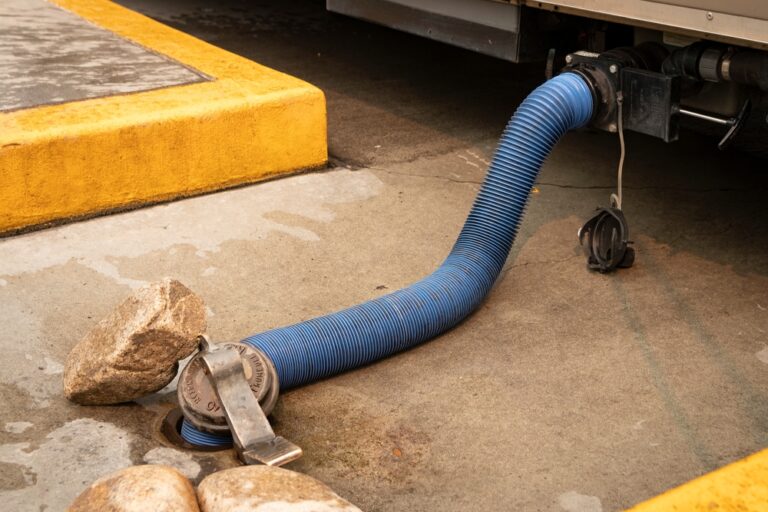 There are plenty of RV accessories you might think you need but let's talk instead about something you actually need. RV water pump: might not be as glamorous as a mounted TV but you'll miss it more if it goes out on ya. Today we're going to talk about a popular brand, Shurflo, and what makes this part so trusted by avid RVers.
What is an RV Water Pump
An RV water pump keeps water flowing when you're not connected to city water.
If you're looking for a water pump to replace an old one, first make sure that you've exhausted your options for repairing the old one. RV-Roadtrips.com has at least one helpful article about diagnosing water pump problems. Whether you simply forgot to close the drain before turning on your shower, or if you're lacking the necessary electricity flow to start the pump, you might be able to diagnose the problem.
If all else fails and you're sure it's time to buy a new water pump, try getting acquainted with one of the best options in the current market. The Shurflo RV fresh water pump has been around in some iteration since the 1970s, updating its models every few years to keep up with current demand and recent technological advances.
Shurflo RV Water Pump
Shurflo RV water pumps aren't the only ones on the market, but they have the years on their side and customer testimonies are almost universally positive. This brand has many models that typically expel three to five gallons per minute. A few top models include:
Shurflo Water Pump Features
Updates over the years have included increasing the chambers from three to four. Essentially, this is what allows for the more powerful 55 psi output. One of its other notable features is its internal bypass function for low-cycling, which prevents the pump from loudly turning on and off repeatedly during periods of low water flow, like when you're running the kitchen sink or taking a low-pressure shower.  The Shurflo RV water pump is also a self-priming device, meaning that the pump "will prime itself even though the water tank may be six feet below the level of the pump," according to AdventureRV.net.
Quiet RV Water Pump
Perhaps most excitingly for the layman who doesn't know much about self-priming and internal bypass systems, the pump is quiet — oh, so very quiet. YouTube product reviewer the RV Doctor called it the quietest pump he'd ever heard (or rather, not heard), so you can rest assured that it won't disrupt your RV's peace and quiet even upon startup, as it turns on without any struggle even after months of being idle.
Shurflo Durability
Several of the other features of the Shurflo RV water pump are aimed more toward improving its own longevity, so you can go for longer without having to purchase another. This includes both thermal protection tech to guard against overheating and a built-in check valve that protects against dangerously high pressures that might cause a problem when the pump is connected to city water lines. If the need arises when you must run the pump without sufficient water flow, it can also run dry for an extended period of time without malfunctioning. AdventureRV further explains another advantage of its design: The pump's unique design has no moving parts traveling more than 1/8″; this greatly reduces friction and wear and tear, which means greater dependability and longer life.
Upon ordering one of these pumps, it comes with all the Shurflo RV water pump parts you need to easily assemble and maintain it unless something critical goes wrong. Luckily, Shurflo's aforementioned features should keep that from happening for a considerably long time. If you ever need reassurance that you've made the right purchase or to reacquaint with some of these features, you can obviously consult the Shurflo RV water pump manual.
It isn't the cheapest pump on the market — that distinction belongs to less powerful but still well-rated models like the 35 psi Seaflow — but the Shurflo RV water pump is a tried-and-true fixture for almost any RV owner who uses it, providing a quality product alongside a warranty and features that give you the peace of mind we all want from our purchases.
This post contains affiliate links. RVshare may receive compensation if you make a purchase after clicking on a product link.