RVshare Owner Shares #1 Tip for a Successful Rental Business
RV Owners
April 14th, 2021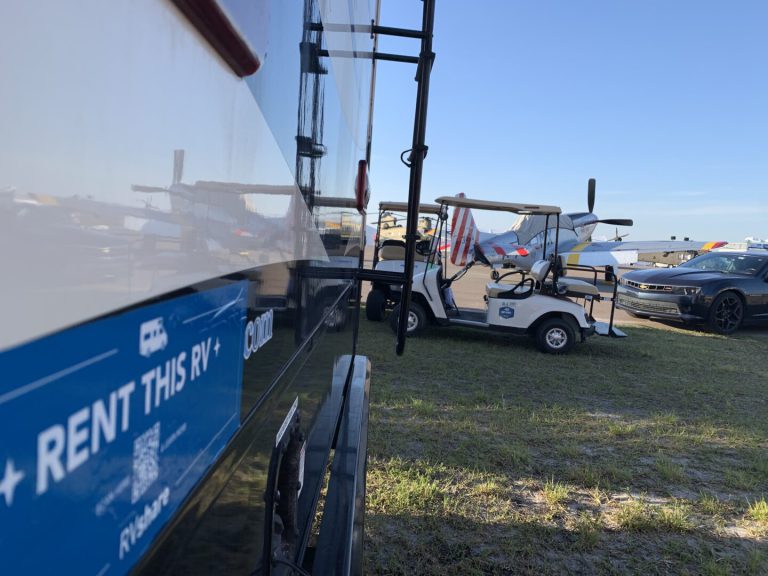 Recently Ed, one of our awesome owners, reached out and shared his success with us. We love hearing from you and knowing that RVshare is helping you run your business and earn some significant income! We decided to chat with Ed on his #1 tip for success, what drew him to the RV lifestyle, how he discovered RVshare and more!
What drew you to the RV lifestyle? How did you decide to take the plunge and actually purchase one?
I moved from Kansas to Florida for a dream job. My new employer hosted a campground for it signature event and has a few year round residents. I decided to RV until my house sold and my family joined me. It was just my 70 pound boxer and me for three months and my teenage daughter joined us for four more months. It was nice being close to work and surrounded by nice people. We could also escape, when there was time to take a break. You just unplug and go. I changed spots in the camp ground 8 times in the seven months, because I could.
What is your least favorite thing about the RV lifestyle?
It is a moving house. You must budget for things to break.
What is your favorite thing about the RV lifestyle?
There are so many options available when nothing ties you to a location.
Tell us about your RV. What makes it special and how did you decide what kind to buy?
We named our RV Blanche. She is dependable with all the creature comforts. It's nice to travel with Blanche, she doesn't complain and she's not picky about where we park.
What is your favorite place to take your RV?
We try to camp near airports, especially rural airports and during air shows.
How did you discover RVshare? What has your experience on the platform been like?
RVshare was the first to pop up during an internet search. We've tried several and RVshare is simply the easiest to use. I rave about the insurance. I also appreciate the fact that the renters are verified for me.
What do you love about renting out your RV (besides the extra income of course)?
Introducing families to RVing is fun. Frequently this is their first time in the woods. Being in a Class A is a lot easier transition than tent camping.
You mentioned delivery when we spoke previously, tell us more about why you think that's a great option for both renters and owners.
A Class A is intimidating, but I drove a school bus in college and worked as a Firefighter and Fire Instructor. If you want the luxury of a Class A, I'll drive it to your campsite and set it up. Plus, I love driving it. It is a picture window for the sites and sounds of our community.
What advice do you have for other owners who want to make their RV rental business more successful?
Responsiveness is the key. It is a business.
What advice do you have for owners who are considering listing their RV but are hesitant to pull the trigger?
I could not afford to keep my RV, now that we live in a traditional house, without RVshare. A good, dependable cleaner is worth their weight in gold. My RV is out once or twice a month. My only responsibilities are being responsive and delivering it to the cleaner, the shop or the renter. The rest of the time, it's just another wage earner in the family.
You can find Ed's RV listed for rent on RVshare here!