Top 7 Ways RV Vacations Mean Freedom
Travel Inspiration
August 27th, 2015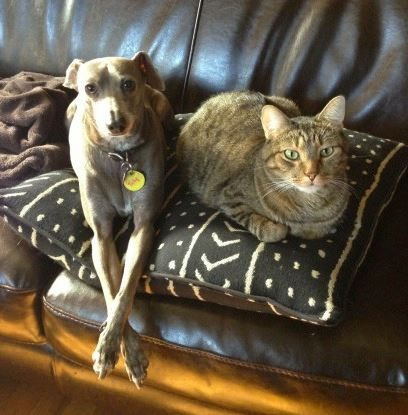 Leaky tents and ants, or noisy motels and bedbugs — neither one of those scenarios have the makings of a great vacation. Unless you impose on friends or family for a place to stay, there just aren't a lot of options — at least that's what many people think. Fortunately, this isn't the case.
Motorhomes provide a home on wheels where you are the king — or queen — of your domain. They offer freedom that you aren't likely to find elsewhere. They can be less expensive and more comfortable then other vacation options. If the following seven reasons convince you, please share with others so they too can enjoy the freedom of an RV vacation.
1. Better Way to Travel With the Family
There are several reasons that it makes more sense to take the family vacation in an RV. First…consider camping. When taking the kids camping, it may be a great experience, or it may be a disaster. Pitching a series of tents — or even one large tent — can be a lot of work. If the kids aren't old enough to be much help, it leaves the parents doing it all. With a motorhome (depending on the complexity of the rig) you may only need to park and play.
Furthermore, unless you have your tents properly sealed and trenched, you may find yourself rained out in bad weather. Plus, imagine spending a couple of rainy days together in a tent…that is a lot of entertaining.
If you're having an RV vacation, however, you are safe and dry under a real roof. You may even have TV and Internet entertainment options to break up a rainy day.
Also, even if camping isn't your vacation plan, staying in your own motorhome saves a lot of money when traveling with the family. There's no need to pay for one or multiple motel rooms, and you can reduce the overall costs by cooking rather than eating every meal out. Many popular vacation spots, such as amusement parks, have RV parks on site or at least nearby.
2. Better Way to Travel as a Retiree
Regardless of how active a retired person is, after decades of hard work, comfort is often much appreciated. Rather than pitching a tent when you want to get out into nature, taking a motorhome allows you to relax and spend your time and energy how you want. Going for a long walk in the woods is much more enjoyable when you know you have an air-conditioned environment to return to.
Also, cooking outside should be an option, rather than a requirement. Choosing a comfortable motorhome with a full kitchen allows you to prepare your meals inside. This is much more versatile than cooking over a campfire.
Motorhomes have the ability to provide a better night's sleep. A soft, comfortable bed is a nice amenity. Unless you bring an air mattress, tent camping usually equals sleeping on the hard ground.
Plus, with your own personal bathroom, you won't have to make any long, stumbling walks through the dark to the nearest public restroom facility.
3. Better Way to Work While You Travel
Whether you vacation in a tent or a motel, working while you travel can be inconvenient, if not impossible. In a tent, you better have a pretty good battery on your laptop or smartphone because the only power source you may have available is your car battery. Even then, you may not have access to the Internet.
In a motel, Internet isn't always guaranteed. Some only provide Wi-Fi in the lobby. Even if your room has online access, you may be charged extra. If it is free, chances are many guests of the hotel are using it and it will be slower than you expect. That's if you can get on it at all.
With your RV vacation, however, you at least know what the limitations of your system are. You have a ready power source, as long as you're plugged into shore power. Many parks provide free Wi-Fi and if you have difficulty getting decent reception, you can get a booster, or even relocate to a better location free of charge.
4. Better Options for Accommodations
Regardless of your personal style and required level of comfort, there is a motorhome for you. For an inexpensive option that doesn't take up much space when you aren't using it, choose a pop-up camper. Campers and converted buses are great for parking and playing with little fuss.
For a more luxurious choice, there are numerous models of spacious motorhome coaches and fifth-wheelers. These provide all of the comforts of home with slide-outs that can more than double the living space. Many of these have full kitchens and full bathrooms, as well.
5. Better Places to Stay
With a motorhome, you have the freedom to stay nearly anywhere you want in comfort. If you are planning an amusement park or casino vacation, you can usually stay in an RV park right on the premises. Also, national and state parks often have numerous camping sites for motorhomes.
You can find RV parks and campgrounds to fit whatever level of luxury you desire. Campgrounds usually provide a rustic experience with plenty of scenery and nature to entertain you. RV resorts are much more decadent with clubhouses, community get-togethers, and even pools and tennis courts.
Better yet, if you haven't even reached your destination — or this is your destination — you can dry camping, otherwise known as boondocking. This could mean parking in a national forest, or a alongside a lake. It could also mean parking overnight in the parking lot of a Wal-Mart or Cabela's. This is a fantastic substitute for driving overnight. Although this is legal in most states, some cities regulate. So, check for local signs.
6. Comforts of Home
One of the reasons people choose to travel in a motorhome is that they get all of the comforts of home. You aren't sleeping on the ground. You aren't lugging a night's or even a week's worth of your possessions into a random motel room to sleep in a bed that had a stranger in it as recently as earlier that morning.
You know exactly how clean your environment is and who has been in it. As an added benefit, you are guaranteed not to forget anything when you leave, as you might in a motel room.
7. Pets Stay for Free
Many people enjoy traveling with their pets. In fact, this can reduce the anxiety for both the person and the pet rather than leaving the furry members of the family behind.
Not every motel allows pets and those that do, require the guests to occupy the dirtiest rooms which are reserved for pets and smokers. Even places that encourage dogs and cats often place restrictions on the number or size of the animals. Additionally, you as a pet owner will be subjected to fees that range from a small, flat rate to a large fee per pet. That can get expensive. When you take an RV vacation, you can take as many animals as you like for no additional charge.
In Conclusion
With the reduced costs and increased versatility, it is obvious that taking a motorhome when traveling is definitely the best option. Whether you are a retired person, a working person, or the head of a young family, it has benefits that exceed any initial expense. Also, with all of the options available, there is bound to be a model that fits your needs, as well as your budget. Please share — this information is too important to keep to yourself.