RV Owners
February 2nd, 2021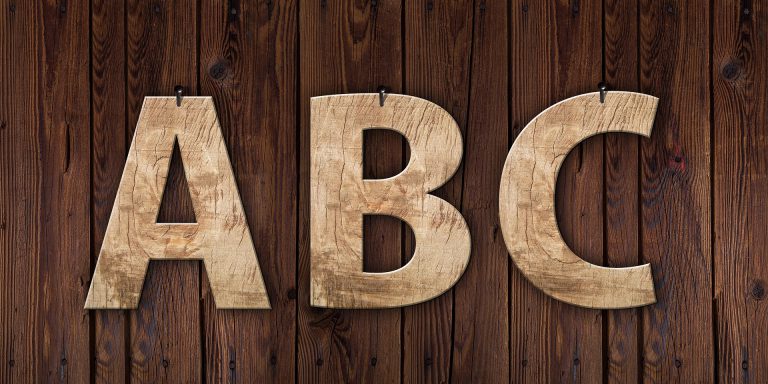 There is a lot to learn when jumping into the world of RVing. You have to learn how to properly hitch up, how to dump waste water tanks, how to winterize a camper, and how to level an RV. This is a lot on its own, but adding in the challenge of learning RV terminology might just feel like a little bit too much. 
Lucky for you, we've made it a little easier by creating a handy glossary. Below, you will find the ABCs of RVing, where we've highlighted some of the most important terms to know before you hit the road. 
A = Amp
The word "amp" is actually short for ampere, which is a unit for measuring electricity. In the case of your RV, you will need to know whether your electrical system requires 30 amps or 50 amps in order to know what kind of outlet you should use, or what kind of adapter you might need.
B = Breakaway Switch
A breakaway switch is a safety feature that should be included on all trailers. It ensures that the trailer brakes jump into action should the trailer be separated from the tow vehicle. Knowing this bit of RV terminology could literally be a lifesaver.
C = Converter
An RV converter reduces the incoming 120-volt AC to 12-volt DC in order to power your 12-volt appliances. Generally speaking, you won't even notice your converter doing its job. However, you may hear the converter fan kick on from time to time. Additionally, if your converter breaks you will definitely know, and you'll need to repair or replace it quickly.
D = Dump Station
A dump station is a place where you can get rid of the waste water collected in your RV's tanks. These usually feature a hole in the ground that leads to the sewer line or a septic tank, as well as a water hose for cleaning things up after you dump.
E = Engine Braking
Engine braking is useful when stopping or slowing a large or heavy vehicle such as an RV. It refers to the practice of slowing a vehicle down by releasing the accelerator and downshifting. This method is typically used to save the brakes when driving downhill, and is best used in conjunction with friction brakes to stop the vehicle easily and effectively.
F = Fifth Wheel
A fifth wheel is the type of travel trailer that hitches to the bed of the truck rather than the bumper area. These RVs have an overhang that goes up and over the truck bed, making for a taller trailer and more living space without making the rig longer.
G = Gross Vehicle Weight Rating
Knowing your RV weight is important. Therefore, you will want to know and understand terms such as gross vehicle weight rating (GVWR). This particular term refers to the total weight of your RV when fully loaded. For safety reasons, you should never exceed the GVWR.
H = Holding Tanks
The holding tanks on your RV carry water. Most motorhomes and trailers feature three different tanks:
One for freshwater, which is clean and ready to be used.
A tank for gray water, which is the used water from the bathtub and sinks.
A third for black water, which is the used water from the toilet. 
I = Inverter
An inverter does the opposite of a converter. It takes the 12-volt DC stored in the house batteries and changes it to 120-volt AC so you can run everything in your RV without hooking up. Of course, you will need a pretty hefty battery bank and a way to recharge those batteries (like solar power or a generator) if you plan to do this often.
While some RVs do come equipped with inverters, adding one is often an upgrade you'll need to make on your own should you find you need one.
J = Jacks
Many RVs come equipped with jacks of some sort. Travel trailers have tongue jacks to stabilize the front of the trailer, and all trailers and many motorhomes have stabilizer jacks at all four corners that can help level and stabilize the RV as a whole.
K = King Pin
In the RV world, the term "king pin" refers to a round steel shaft that hangs down from the overhang at the front of a fifth wheel. This fits snugly into the fifth wheel hitch in the truck bed, ensuring a safe towing experience and a nice turn radius.
L = Liquefied Petroleum Gas
Liquefied Petroleum Gas (LPG), otherwise known as propane—even though they're not always 100% the same thing—is the fuel that runs the gas appliances in your RV. In most RVs, the stove, oven, and gas water heater all run on LPG. Additionally, most RV refrigerators have an LPG mode that allows them to cool food using this fuel.
M = Motorhome
A motorhome is any RV that can be driven. This includes class B campervan-style RVs, as well as the large bus-like class As and the class Cs that look sort of like moving trucks.
N = Net Weight
Other RV terminology terms for net weight include "curb weight" and "unloaded vehicle weight". No matter what you call it, it refers to the same thing: the total weight of your unloaded RV. When you subtract the net weight from the GVWR, you get your cargo carrying capacity, or the amount you're able to safely load into your vehicle. 
O = Off-Grid
One of the benefits of RVing is the ability to camp off-grid. While many do refer to this as off-grid camping, you may also hear it called "boondocking" or "dry camping".
P = Pull-Behind
A pull-behind is any RV that is…well, pulled behind another vehicle. That said, many people use this term to specifically refer to the trailers that hitch up to the back/bumper of a truck. Other names for these particular trailers include "bumper-pull" and "travel trailer".
Q = Quality
As is the case with anything you buy, you want to be sure you get a good quality RV. In fact, this might be even more true with RVs, which are prone to leaking and other big, costly issues that could be prevented with good quality materials and attention to detail.
R = Running Gear
Your RV running gear includes axles, brakes, shocks, tires, and other related components. These are all things you'll want to keep in tip-top shape, so be sure you understand the maintenance your running gear requires.
S = Slide Out
A slide out is a small room that slides out from the side of an RV. These rooms provide extra living space, but can develop problems such as leaks and issues with the track, so be sure to take good care of your slide outs.
T = Tongue Weight
Tongue weight is the force the trailer tongue puts on the hitch ball. It's important to know your hitch weight and ensure it is in the proper range. You can learn more about this process here.
U = Underbelly
Underbelly is the RV terminology used to refer to the underside of an RV. Sometimes the underbelly is enclosed in an insulated material in order to help keep the water system warm. However, there are some rigs with underbellies that are not enclosed at all. 
V = Van Conversion
The idea of converting a van and creating a tiny living space is not a new one. That said, it certainly has become more popular of late, and we are seeing more and more van conversions. 
W = Weight Distribution Hitch
A weight distribution hitch takes the weight of your trailer and spreads it across the frame of your truck. This ensures no one part of the tow vehicle is being strained too much and allows you to tow more weight.
X = eXcitement
Okay, okay, so this isn't exactly RV terminology, and it doesn't even really start with X, but we couldn't seem to find a word that fit the bill, so this will have to do. Excitement is the feeling you get when setting off on another RV adventure!
Y = Yaw
Sometimes when towing a trailer, you may experience a sway from side to side. This is called yaw, and can become dangerous. The best way to prevent yaw is by ensuring your trailer is loaded properly and not overloaded. Avoiding windy areas is also recommended, as is maintaining a safe speed of around 55 MPH.
Z = Zero-Impact Camping
Those who go zero-impact camping have a goal of leaving the area as they found it without disturbing any of the native wildlife. Really, all camping should be zero-impact camping. However, ensuring you "leave no trace" is even more important when boondocking on government land or in places many wild animals call home.
Now that you know some of the most important RV terminology, why not try your hand at actually taking an RV trip? Or don't have a rig of your own just yet? Not to worry, we have plenty of RV rentals to choose from!