RV Owners
Last updated on December 5th, 2022. Originally published on September 26th, 2017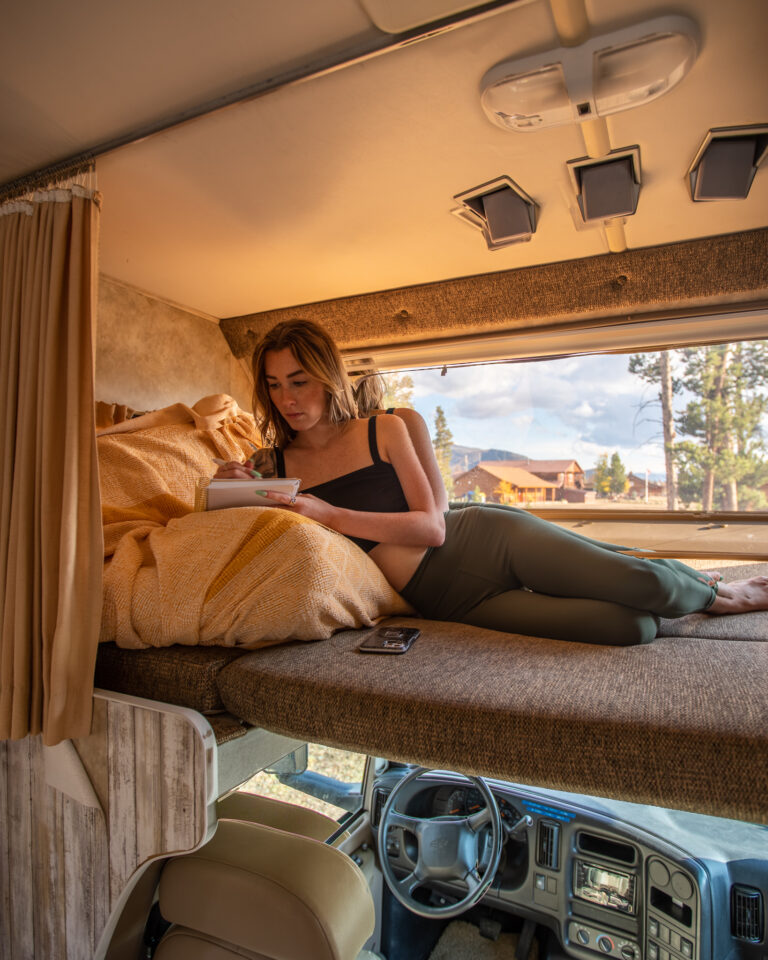 Ah, the RV life. Exploring new places, going wherever the wind takes you, enjoying the beautiful scenery… and every once in a while, waking up at 3 a.m. to your noisy neighbor's barbecue party.
It's true: not every RVing experience is a winner. And a lot of it has to do with where your rig is parked. The design and maintenance of an RV park or campground has a huge impact on how comfortable it is to stay there, and some campgrounds are much better organized than others.
Chances are, if you've been RVing for a while, you've had a few run-ins with less-than-awesome campgrounds. If so, we invite you to read this list, which you may just find all too relatable.
How RV Parks Work
No matter where you're staying, there are some basics that should go without saying — like attentive customer service and transparency in pricing schemes.
"Should" doesn't always mean "does," however. Here are some unfortunate problems you may have encountered.
1. Inadequate amenities
Whether the park only offers 30-amp hookups or includes "free WiFi" that's so slow it might as well not exist, if you're paying to stay in a developed campground, it can be incredibly frustrating to find those advertised conveniences aren't actually so convenient.
2. Staff that doesn't care
No matter how modest or luxurious a campground is, camping can be a pleasure if you've got great customer service staff there to help you get settled and make sure you have everything you need.
But on the flip side, if campground representatives make it clear they couldn't care less about your stay, your vacation could easily be ruined.
3. Hidden fees and extra charges
Did you know that some RV parks charge an extra fee for each of your children? Never mind figuring out whether or not RV parks allow dogs and paying pet fees — we're talking about actual people, here.
You might also find facility fees, maintenance fees, and other charges you weren't told about upfront at the end of your stay. Nothing like a case of sticker shock to put a swift end to a vacation!
RV Camping
Here are a few more campground no-gos.
4. The bathhouse of nightmares…
From a lack of toilet paper to… well, scenarios that are a lot worse, your RV park's shower and bathroom building can be a serious downer.
5. … or worse, nowhere to "go"
Even though you likely have a toilet on board your rig, it can create a pretty urgent situation if your campground lacks an RV dump station. You'd be surprised how common this scenario is… we've even heard of some RV resorts that don't think this part of camping through well enough!
RV Hookups
If you're paying to stay in a developed campground, there are some things that should just come with the price of entry.
6. Insane upcharges for larger rigs
Just because your rig is 40 feet long instead of 25 doesn't mean you should pay a full extra $30 per night. You can't tell me an extra 20 amps costs that much more per evening!
7. "Extras" that don't work
Whether the pool's out of commission for maintenance or the advertised tennis courts are actually full of weeds, it's no fun to be paying more than average RV park rates to be stuck in a site that doesn't live up to its reputation.
Private Campgrounds
If you're looking for luxury, lots of RV parks claim to fit the bill… but even long-term, year-round campgrounds often fall short of their lofty aspirations.
8. A barren social calendar
Not everyone wants to take part in an RV park ice cream social — but for some of us, events like that are a great way to meet other campers and blow off steam for an evening. That's especially true in RV parks meant for long-term living or RV retirement communities.
If you picked your park because of its resort-style feel only to discover there's actually nothing to do but sit around the campfire, that can be a major bummer.
9. A bad location
Right next to the highway, so you can hear the whooshing cars all night. Or far away from town… or any fun local parks you might want to explore.
Maybe the problem is actually within the park itself, and you get a site that has zero shade or is too close to your neighbors. No matter what the issue is, having a bad location makes even cheap RV parks unbearable, especially if you're looking for long term or monthly accommodations.
Sure, a lot can go wrong when you're RVing… but that doesn't mean you should give up on your dream to get out there and explore! There are plenty of RV parks that have fantastic customer service, well-kept amenities, and a whole host of activities and organized events for the whole family.
To find out if there's a great resort campground near you, run a Google search for "RV parks near me" or "RV parks + [the zip code at your destination]." And even if you don't have an RV to stay in yet, don't worry — many RV parks actually rent RVs themselves, and you can always find one right here on RVshare (obviously!)
Finally, don't discount the amazing experience of boondocking. Dispersed camping might sound kind of scary if you've never tried it before, but living without hookups is actually totally liberating… as long as you're prepared. Plus, it's usually either free or cheap, and that can go a long way toward improving your experience in our opinion.
To find free camping in the United States, check out the BLM's website to see areas where dispersed camping is allowed. After all, just because property is unmarked doesn't mean it's actually not owned and open for camping.
And remember: when you're in an RV, your house has wheels! If you find yourself in a place that's simply intolerable, you can always just… well, pick up and move on to the next spot. That's the beauty of camping!