RV Parts & Accessories
October 25th, 2019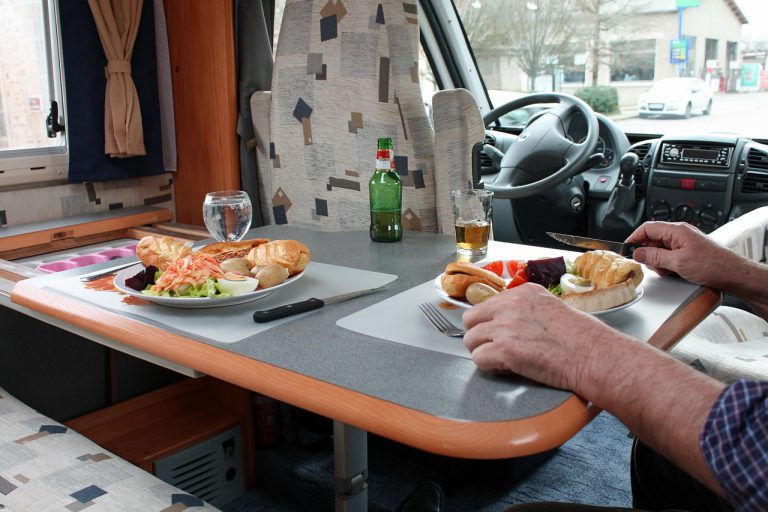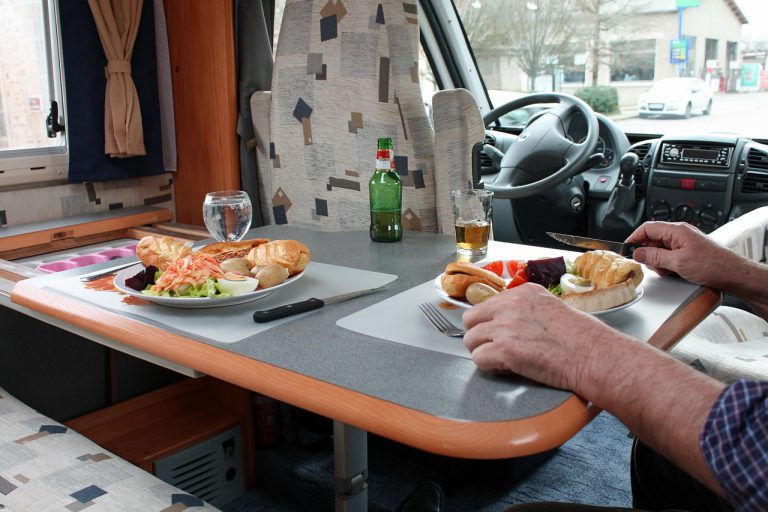 Don't get us wrong: RV camping is pretty darn awesome, and a serious upgrade from car or tent camping even with the bare bones necessities.
But that doesn't mean there aren't certain items that are well worth investing in to make your RV camping experience just a little bit easier. Certain pieces of RV camping gear can mean the difference between a laborious set-up process or simply pushing a button, or make it simpler to cook a gourmet meal without having to tear apart your entire galley.
Of course, if you're just starting out — or if you've been living the RV life for quite some time now and find yourself in need of some modern updates — it can be overwhelming to navigate the maze of advertising and figure out which pieces of RV camping accessories are actually camper must-haves… and which are just glorified junk.
Never fear! we've written this post to help you cut through the marketing jargon and find the items that'll make for easy camping… without breaking your entire travel budget.
Here are our favorite RV camping accessories and supplies for a super-smooth trip.
Camper Must-Haves
Here are some items we make it a point never to leave home without.
1. Instant Pot
Alright, chances are you've already heard us wax poetic about the Instant Pot if you've been reading the blog for any length of time. But what can we say? This little gadget packs a big punch in the kitchen, and makes gourmet meals possible in even tiny pop-up trailer kitchens where they might otherwise not have been.
For less than $100, an Instant Pot allows you to cook perfect rice, saute fresh and healthy vegetables, slow-cook your favorite stew or even ferment your own yogurt, all with a gadget that takes up less space than your average toaster oven (which, we'll admit, is also high on our list of worthwhile RV kitchen accessories). In fact, we love these cute little pressure cookers so much, we've written an entire post about why you need one and what delicious treats you can make with one, which you can check out here.
2. Water Pressure Regulator
If you're going to be spending a lot of your time in RV parks where you hook up to shore power and water, you're probably going to want to ensure your connections don't end up harming your RV's delicate systems. And even in RV parks where the water connections are specifically for the purpose of RV camping, sometimes, the pressure can be a little bit too much for your tanks.
That's why a water pressure regulator is a great little piece of gear to have. Although $35 or so can seem a little spendy for such a small item, it's way more affordable than having plumbing work done in your RV — trust us. And with proper care, this is an accessory you should only have to purchase once, which is why it's worth upgrading to one that also features a readable pressure gauge.
3. Improved Shower Head
Even the nicest motorhomes sometimes lack great water pressure in the shower — and if you have long hair (or simply enjoy a nice, hot shower after a long day of adventuring), that wishy-washy stream can be a serious bummer.
Good thing an improved shower head is readily available for less than $25, and will provide the double function of improving your pressure and reducing the total amount of water you use. Win win!
4. Foam Mattress Topper (or Custom Mattress)
If there's one thing that's even MORE important than a nice, strong shower for relaxing after a day of hiking, biking, kayaking or even just meandering around the campground, it's a comfortable mattress to help ensure a long, deep night of sleep. And again, even the classiest rigs do sometimes skimp a bit when it comes to the mattress department.
Fortunately, there are a number of ways to fix this problem, some of which are surprisingly affordable. Many campers have had great success simply buying a cheap foam mattress topper and cutting it to fit their RV bed's specific dimensions — keep in mind that RV mattresses are sized differently than the standard sizes you find in sticks-and-bricks homes. If you want to get really fancy, you can find mattress companies that will custom-build a mattress for your RV's specifications. For instance, those who own Casita travel trailers may want to call up North Carolina-based Southern Mattress Company, which offers custom-built mattresses that are affordable, comfortable, and a perfect fit for these little trailers.
RV Camping Gear
Here are a few more must-haves for easy RV camping.
5. Ground Cover for Patio
If you're like most campers, getting outside is kind of the whole point of RVing… and you'll be a lot more likely to take advantage of the great outdoors if you make it an inviting and clean place to be.
To that end, investing in a high-quality ground mat to lay under your awning is a great way to make your RV patio space more comfortable — and to keep the great outdoors from getting in.
Psst: curious about what else it takes to make your RV's exterior just as comfy as its inside? Here's our take on purchasing killer outdoor RV accessories and patio furniture.
6. RV GPS
To be sure, some camper items are more expensive than others — and if you aren't looking to put down a couple hundred dollars on a new piece of tech, you can definitely get away with using Google Maps and other RV-specific smartphone apps.
But if you want your navigation process to be press-and-play, an RV GPS can go a long way. These devices are specifically designed with RVers in mind, and keep track of roadside services and obstacles those driving regular cars might not need to worry about — like clearance heights, propane filling stations, and more.
Plus, you won't have to use up your phone battery or data plan navigating all the way to your destination, which means you can instead use that juice to look up the best place to eat or hike once you get there. (Psst: if you're really about that low-tech life, consider replacing this item with a Rand McNally Road Atlas. You can't go wrong with a good old paper map, and this yearly-updated version is about as comprehensive as possible!)
7. Heated Water Hose
Fall is here, and winter isn't far afield — and if you're at all considering camping in cold-weather areas, this little piece of gear can make a world of difference.
Rather than laboriously wrapping your regular hose in protective tape each time there's a freeze scare, you can make a one-time investment in a heated RV water hose and rest assured that you'll never wake up with your water source frozen solid. (Trust us, we've been there, and it is not a pleasant experience.)
This 25-foot TASTEpure heated drinking hose from Camco comes with an energy-saving thermostat and is both lead and BPA free. You can choose from two freeze burst ratings: -20 and -40 Fahrenheit. That said, if you're actually camped somewhere that cold, you may have bigger problems than securing drinking water! ☃️
RV Camping Accessories
Although these camping and RV supplies are sure to make your experience a whole lot easier, there are even more travel trailer and motorhome accessories and must-haves to consider — we just don't have room to list them all here!
Fortunately, this is a topic we've written about on this blog extensively. So if you're still in shopping mode, check out the following RVshare blog posts:
Easy Camping
Bringing along the right gear is just one part of making for an easy-breezy camping experience. And if you've yet to buy an RV of your own, the rental process can be one big headache.
Which is why we're so proud of what we've built here at RVshare: we've got the largest and safest peer-to-peer RV rental network in the country, and our fleet is made up of rigs of every shape, size, and footprint imaginable.
So, ready to get geared up for your next adventure? Check out the RV rental listings near you today!
This post may contain affiliate links.