Tips for Purchasing RV Bathroom Fixtures
RV Owners
August 8th, 2017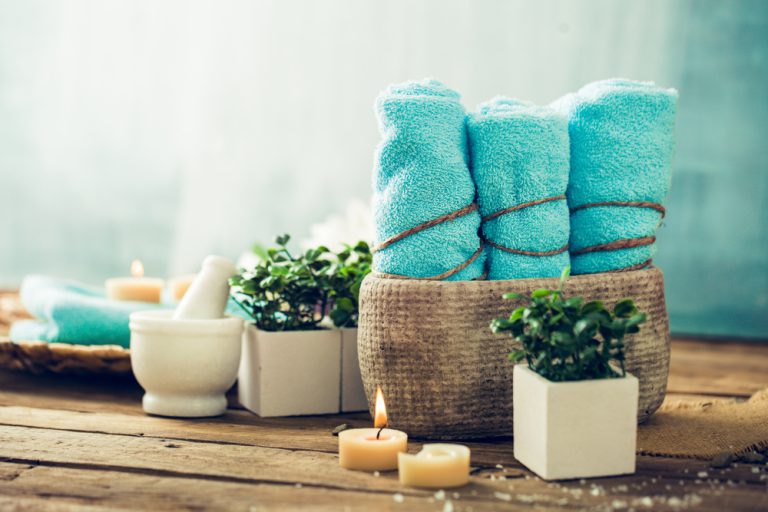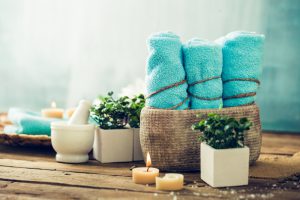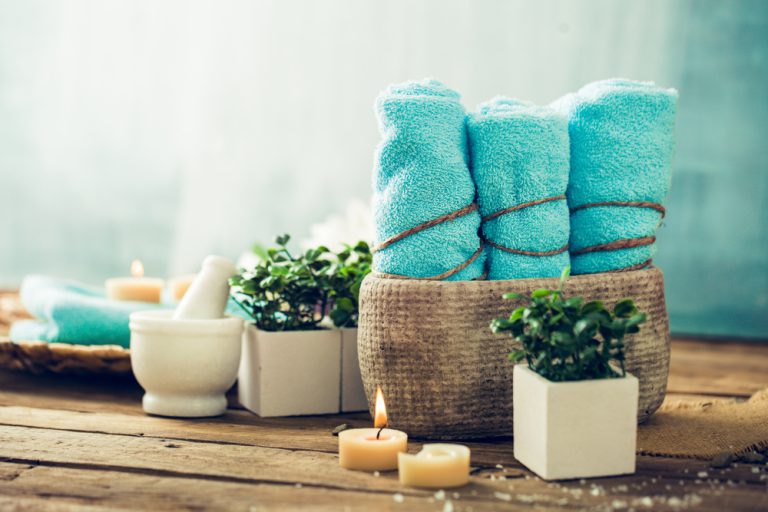 It's a small room and you don't spend much time in it, but it's way more important than you might think.
It's your RV bathroom. And if you've been in your rig for a while — or just inherited an older model — it might be time to do some renovations.
But how do you choose and install fantastic RV bathroom fixtures? After all, even though you don't spend a whole heap of time in this tiny space, it's critical to the comfort of your passengers and the success of your trip.
So we put together this post about everything you never knew you needed to know about RV bathroom design — and how to tackle it, whether you're going to perform installations on your own or hire a professional.
Here's how to remodel your RV bathroom.
Remodeling an RV Bathroom
If you're considering an RV bathroom remodel, the first thing you need to do is assess what you already have.
RV bathrooms come in a huge variety of shapes and sizes. Some are luxurious and comfortable, while others are just adequate enough to get the job done. Either way, by assessing your current RV bathroom situation, you can start to form a plan for what you'd like to add or take away in your remodel.
For instance, some RVs have a shower stall with a toilet as two separate entities. Sometimes, the toilet is even in its own separate cabinet so that two passengers can comfortably use each facility in private at the same time.
Other RVs are spacious and luxurious enough to include a bathtub, so you can soak and relax while you're on the road.
RV bathroom storage also varies. While you'll almost always have at least a medicine cabinet, other RV bathrooms include a vanity or more extended storage for all of your personal hygiene items.
Of course, in an RV, space is a limited resource. And it's wise to consider how much space you want to devote to a room that really figures as such as small percentage of your trip. Most of us can get by with less than we think we need, especially when it comes to simple tasks like bathing. So if you're performing an RV bathroom remodel, scaling back on the amenities is one easy way to buy yourself more space — which you might use for extra storage for non-bathroom items, for instance.
DIY RV Bathroom
When it comes time to renovate your RV bathroom, many owners will turn to professional help, hiring plumbers, contractors, and other industry pros to make sure the job's done right.
But if you're scrappy and unafraid of getting your hands dirty, it's totally possible to perform all of the necessary mechanical tasks to remodel an RV bathroom on your own.
For instance, you may want to replace your RV's bathroom faucet. Even if you've never done something like this before, there are tons of resources available online to help you get the replacement done without paying an expensive mechanic's fee. All it really takes are some basic tools and a little bit of patience.
Here are a few video tutorials available on YouTube if you're looking to replace or upgrade your bathroom sink:
As you can see, installing an RV bathroom sink actually isn't that difficult. But what about larger items, like your RV's shower, toilet, or vanity cabinet?
You can purchase any individual RV bathroom fixture from your local camping supply store. Many even sell camper bathroom kits equipped with everything you need to get your RV's restroom up to date in no time. You can replace your shower with a bathtub or vice versa, or trade out your old camper toilet for a brand new one. In every instance, there are lots of online tutorials available to help you along the way. (Luckily, other owners have tackled these problems before!)
RV Bathroom Installation
If you're not exactly a handyman, you might consider looking into complete RV bathroom units, which can be purchased with installation included. Of course, this option doesn't come cheaply — but you'll know exactly what the finished product will look like, and once your brand-new RV bathroom is complete, you won't have to worry about it anymore.
Even if you're installing fixtures a la carte, it's not a bad option to hire a professional. After all, we are talking about plumbing. If you aren't sure you can make those connections tight and secure, you could be looking at a very messy problem!
RV Toilet Options
As you probably know, most RVs come equipped with a simple gravity flush toilet system. Here's how it works: You use a single lever both to fill the bowl with as much water as is needed and also to flush the contents into the blackwater holding tank. The toilet drains, as its name implies, by using gravity, simply dumping all of the wastewater into the tank below when you open the valve.
But, of course, there are other RV toilet options available to consumers. For instance, some dedicated boondockers opt for a composting toilet, which allows them to use less water and therefore spend longer periods of time off the grid. If you're working with a very small camper, you can also install an RV toilet/shower combo, sometimes known as a wet-dry, which saves space by putting all of the bathroom facilities into a single wet cabinet.
No matter what RV bathroom fixtures you choose, the important thing is ensuring that you have access to comfortable and functional facilities while you're on the road. Even in small RVs, a working shower can make the difference between spending your trip feeling uncomfortable and feeling ready to tackle your day. And that's the best part of RVing, after all: bringing the comforts of home along with you, no matter where you go.
Enjoy your trip!