Recap of RV Industry News This Week
Industry News
September 27th, 2021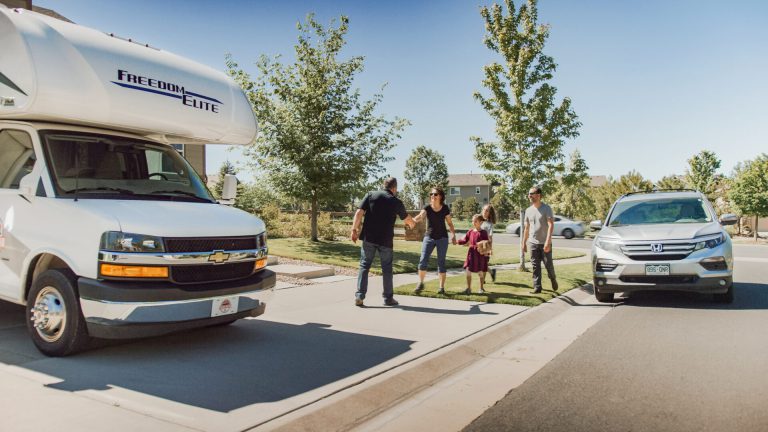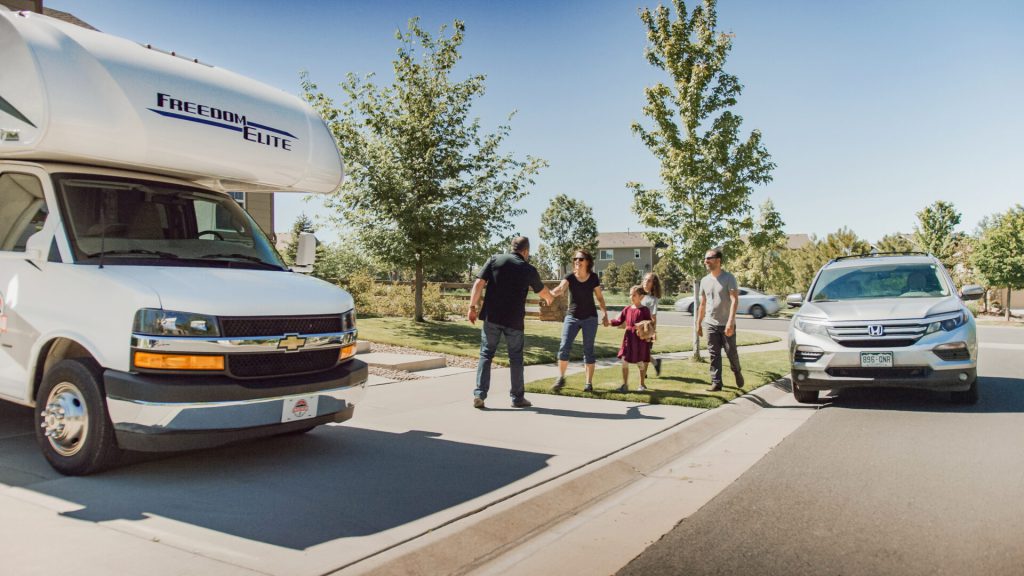 National Park Service Creates a National Campground Office
The National Park Service created a National Campground Office in order to improve visitor experiences across their 1,400+ campgrounds by assisting with campground-related issues and services.
What does this mean for the RV sharing industry?
This will help make visiting National parks an even better experience for travelers. "This initiative is great news for RV travelers and everyone who enjoys camping in our National Parks," said Phil Ingrassia, president of the National RV Dealers Association and past ORR chair.
December 20, 2021
RVing Provides Health Benefits, According to RVIA Data
We know that spending time in the woods and nature is shown to have health benefits, such as lowering blood pressure and heart rate, but RVing also plays a role, as it makes visiting national forests and parks even easier.
What does this mean for the RV sharing industry?
Health is more important than ever, and the benefits of RVing helping people escape into nature are being more recognized.
December 13, 2021
Go RVing's New-to-RVing Content Grows by 300%
In 2020, Go RVing created the First-Timer's RV Tool Kit packed with info on how to properly use and maintain RVs to educate new RV owners. Their resources cover the basics of towing and driving a motorhome, RVing with kids and pets, how to buy an RV, and more. In 2021 it quadrupled its how-to information for new buyers.
What does this mean for the RV sharing industry?
With so many new RV owners on the market, there are more opportunities for RV rentals. This effort to create so much content also shows that the desire for RV travel continues.
December 6, 2021
RVshare Releases 2022 Travel Trend Report: Americans are Ready to Travel Again
RVshare predicts that next year will be a blockbuster year for travel as nearly all (90%) of survey respondents say they're very or even 100% likely to travel for leisure next year. According to the survey, Americans' desire to travel to clear their minds, escape, enjoy wide open roads, and discover new places has increased since 2020. Additionally, 2022 ushers in a new age of travel as flexible work becomes a permanent lifestyle for many Americans. This shift will have long term effects on the way people travel and approach trip planning in the next year and beyond.
What does this mean for the RV sharing industry?
With the hunger for travel on the rise, and the desire to enjoy wide open roads and the outdoors, the outlook for RV travel and rentals in 2022 is looking bright.
November 22, 2021
RVIA Survey Shows 72 Million Americans Plan To Go RVing In The Next Year
Up from 61 million in a survey conducted one year ago, the demand for RV travel shows no sign of slowing down. The survey showed that the #1 reason people are looking to RV is to seek more time in the outdoors.
What does this mean for the RV sharing industry?
The demand for RV travel only continues to grow, and is becoming more of a mainstream travel avenue than ever before.
November 15, 2021
Infrastructure Package Impact on RVing
The $1.2 trillion hard infrastructure bill reauthorizes surface transportation programs and provides $550 billion in new federal investments in America's infrastructure over the next five years. RVIA Director of Government Affairs Chris Bornemann says, "While fixing our roads and bridges on and around our nation's iconic parks, forests, and gateway communities is a good economic investment for our country generally, these investments will also go a long way to improve the RV consumer experience and increase access to the great outdoors for all Americans."
What does this mean for the RV sharing industry?
Fixing roads and bridges around travel destinations means more access for RVers.
RVing Activity Grew in 2020
We know that 2020 had a negative impact on many industries, and the travel industry was no exception. But while the rest of the travel space took a hit, RVing actually grew 2.7% and was the second-largest conventional outdoor activity, after boating/fishing.
What does this mean for the RV sharing industry?
In 2020 people realized that RVs provide a safe and self-contained way to travel. More people are ready to experience this way of traveling, leading many to sample the lifestlye with an RV rental.
November 8, 2021
RVshare Launches New App
RVshare unveiled a new mobile app for iOS users. The app aims to accommodate both RV owners and renters making renting an RV easier than ever before. On the heels of booking 3 million nights on the platform, RVshare continues to invest and innovate to make RVs accessible for any vacation, tailgate, or temporary lodging needs.
What does this mean for the RV sharing industry?
With the launch of our new app, we are making booking an RV trip easier than ever. Plus managing bookings as an RV owner is now more efficient.
RV Owner Demographics Becoming More Diverse
A recent RVIA report shows that the demographic of RV owners is changing, with more Black, Hispanic, and Asian owners in this past year than ever before. When looking at first-time owners who bought their RV this past year, 13% identify as Black, up from 6% of owners who purchased their first RV 1-5 years ago. Asian and Hispanic or Latino RV owners have increased to 5% and 6% respectively.
What does this mean for the RV sharing industry?
We're thrilled to see more diversity in the RVing space and strive to make RVing accessible to all. We firmly believe that everyone should be able to experience the magic of an RV trip.
November 1, 2021
RV Values Rose in the Third Quarter
In a recent report, J.D. Power Specialty Valuation Services indicated that values for all RV segments rose significantly in the third quarter from a year earlier.
Travel Trailers: Up 39.1% YoY
Fifth Wheels: Up 30.5% YoY
Class A: Up 17.2% YoY
Class C: Up 28.7% YoY
The parts shortage plus high demand contribute to this, and this increase means a more expensive purchase for those wishing to become RV owners.
What does this mean for the RV sharing industry?
Higher prices may lead more people to rent vs buy RVs at this time.
October 25, 2021
KOA Reports Healthy Snowbird Camping Outlook
According to the KOA's October research report, 31% of active camping households will snowbird camp this winter with 9% being new to snowbird camping this year. Covid isn't stopping these campers, with 28% saying their plans will not change, and only 9% planning to take fewer trips. In addition to active snowbird campers, 6.9 million camping households plan to take at least one winter camping trip before 2022.
What does this mean for the RV sharing industry?
RV rentals in the popular states for winter camping may be in more demand than ever. According to the KOA report, the hot spots for snowbird camping include Florida, California, Arizona, Texas, Georgia and Nevada.
October 18, 2021
Winnebago Industries Adding 6 New RVs to Product Line
Winnebago is offering a new fleet of vehicles that offer energy modern solutions with a wide variety of solar panel options, while also keeping their well-known comfort and space. The 6 new vehicles include:
The New HIKE® 100
The New Micro Minnie® FLX
The New Roam®
The New EKKO™
The New Solis® Pocket
The Vista® and Sunstar® 33K
What does this mean for the RV sharing industry?
The creation of new lineups from major RV manufacturers shows the demand for this lifestyle isn't going anywhere. More options mean more ways to camp, and appealing to new audiences.
Jayco Offers 'JayVoice' System for Select Luxury Fifth-Wheels
Jayco is launching the all-new JayVoice system on select models of Jayco luxury fifth-wheels (Model Year 2022: North Point, Pinnacle and Seismic Alpha models). As the first in the industry to offer this type of voice command system, Jayco officials said they are providing a more intuitive way to interact with technology.
What does this mean for the RV sharing industry?
RVs are coming a long way from what you remember from your childhood. Manufacturers are matching the demand for modern amenities, and speaking to a whole new generation of campers.
October 11, 2021
Harvest Hosts Announces Complete Integration of Boondockers Welcome
Harvest Hosts already offers a plethora of exciting and interesting places for RV campers to stay, and now they are increasing that number with the addition of Boondockers Welcome locations.
"Harvest Hosts is a membership club for RVers offering unique overnight stays at over 5,600 locations all over North America – including more than 2,750 farms, wineries, breweries, distilleries, golf courses, museums and other scenic small businesses in addition to 2,850 Boondockers Welcome community host locations. The company's mission is to help millions of people live happier lives through road travel, while supporting wonderful small businesses along the way.
RVshare is excited to partner with Boondockers Welcome and offer an exclusive offer of 10% off your membership with code BWRVSHARE.
What does this mean for the RV sharing industry?
This is a huge win for RVers, with more places to stay across the country now accessible.
The Outdoor Industry Association Supports Outdoors for All Act
The Outdoor Industry Association (OIA) announced its support for the "Outdoors for All Act," which would create a dedicated source of funding for outdoor recreation opportunities in urban and low-income communities.
What does this mean for the RV sharing industry?
RV sharing is all about making outdoor travel more accessible, and the more people with access to outdoor recreation, the better!
​​Kampgrounds of America Celebrates National Hispanic Heritage Month
​​Kampgrounds of America (KOA) is celebrating National Hispanic Heritage Month (9/15 – 10/15) by sharing the 2021 Latinx Camping Snapshot, a highlight of the continued popularity of camping among U.S. Latinx audiences. Latinx campers represent 6.3 million camping households in the U.S., with 15% who are new to camping in 2021, based on data collected by KOA. This is a major increase compared to the 1.9 million Hispanic camping households in 2014.
What does this mean for the RV sharing industry?
More and more people are discovering the joys of camping, and more diversity in our outdoor spaces is a win for everyone.
Jayco's First Type B Motorhome on Mercedes-Benz Sprinter 4×4 Platform
The 4×4 Terrain combines the four-wheel-drive Sprinter chassis with Jayco's JRide ride and handling package. The van features an ​​off-grid power system, hydronic heating system, portable induction cooktop and a 3-cubic-foot DC refrigerator, air conditioner, and an armless powered awning with an LED light strip and wind sensor.
What does this mean for the RV sharing industry?
Van life is becoming a popular option for RV travelers due to its simplicity and drivability. Jayco is expanding into a very in-demand space.
October 4, 2021
Many Still Planning to Homeschool As Schools Return this Fall
According to GoRVing's September Trends Report, over 70% of families who homeschooled during the pandemic plan to continue doing so into the 2021 school year. Black families that turned to homeschooling increased 5X in 2020.
What does this mean for the RV sharing industry?
With more families homeschooling and working from home, there are more opportunities to take RV trips during the school year. As long as an RV park has WiFi, working and learning can happen anywhere.
Thor Has its Most Profitable Year in History
Thor Industries reported its most profitable year in history. Fiscal 2021 net sales totaled $12.32 billion, up 50.8% from 2020, with profits totaling $659.9 million, up 196% from 2020. Thor made a strategic play to get into the fast-growing Class B segment, and they saw immense success. Bob Martin, President and CEO of THOR Industries, also notes a record-high backlog value of $16.86 billion as of July 31, 2021.
What does this mean for the RV sharing industry?
RV demand isn't going anywhere, and Thor's backlog proves it. The only challenge is access to these much-needed RVs and having supply to match the demand.
Margaritaville Brand Growing in RV Space
The Margaritaville brand goes beyond restaurants and apparel, expanding in the RV space with upscale RV resorts. Camp Margaritaville opened in Pigeon Forge, Tennessee, and Lake Lanier, Georgia, and is planning for additional resorts, including a rebranding of the Cabana Club in Auburndale, Florida, to Camp Margaritaville RV Resort and Cabana Cabins. Depending on the location, the lodging offerings will include luxury RV sites, cabins, lodge accommodations, treehouses, and glamping sites.
What does this mean for the RV sharing industry?
Brands like Margaritaville hopping on board the RV industry bandwagon proves that this industry is only going up. According to the Margaritaville press release, "the $38B RV industry is expected to nearly double in value to $64B by 2024, as happy campers nationwide continuously look for new ways to adventure."
The Bureau of Land Management Has Confirmed Its New Director
The U.S. Senate voted to approve the nomination of Montanan Tracy Stone-Manning to lead the Bureau of Land Management. She will oversee management of 12% of the United States' landmass (approximately 245 million acres of federal land).
What does this mean for the RV sharing industry?
Camping on BLM sites is the preferred way to stay for many RVers. Staying up to date on how these lands are managed is of interest to RV and camping enthusiasts.
September 27, 2021
RV Dealers may not have more inventory until late 2022, into 2023!
According to the results of Thompson Research Group's Q3'21 RV Dealer Survey, shortages may last longer than anticipated. Quality control, supply chain struggles, and not enough employees in manufacturing, are delaying deliveries, though there is no shortage of demand.
What does this mean for the RV sharing industry?
With no ending in sight when it comes to demand, this could be challenging for the supply side of the equation.
2021 Hershey RV Show a Huge Success
Clearly, the popularity of RVing is here to stay! This RV show in Hershey, PA hosted by the Pennsylvania Recreation Vehicle and Camping Association (PRVCA) was the second best in its history, with 61,000 people in attendance.
What does this mean for the RV sharing industry?
Consumers want to see and buy RVs, and this form of travel is becoming more mainstream.
KOA Reports a High Interest in Camping Even Amid Covid Concerns
In a KOA report titled "KOA Monthly Research Report – September Edition," it was predicted that 10.6 million households were planning to go camping in September. More households are projected to camp this year than last, and an estimated 6.2 million households will camp for the first time this year. This time of year is extremely popular for camping trips, due to mild climates and the beautiful fall foliage.
What does this mean for the RV sharing industry?
Camping is still seen as a safer alternative to other forms of travel, and more people are discovering its benefits.
Gasoline Prices Should Ease this Fall
This is according to Kiplinger's latest forecast on the state of energy prices. They expect gas prices to dip back down, now that Labor Day travel is over and demand is waning.
What does this mean for the RV sharing industry?
If gas prices have been holding people back from taking off on a road trip, fall is a great time to hit the gas.