RV Owners
November 8th, 2019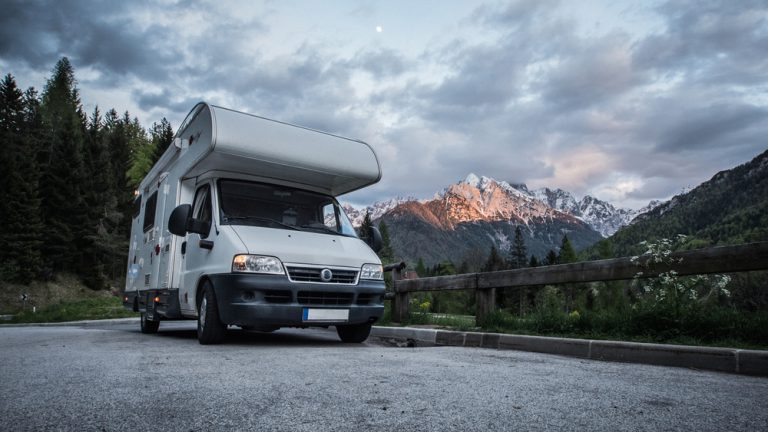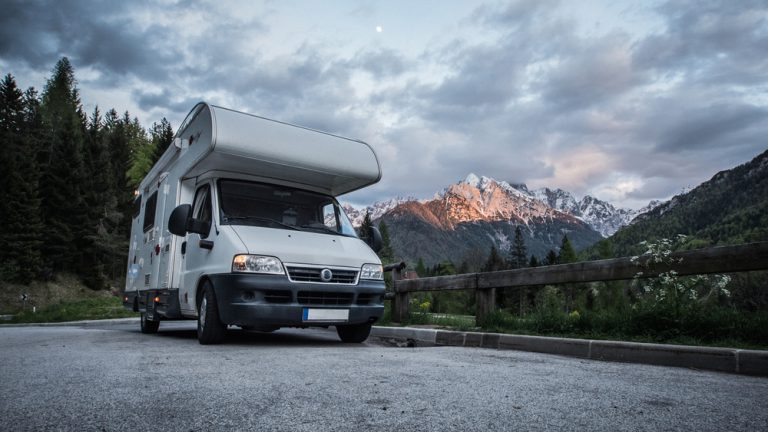 Maybe you've taken a trip or two in an RV rental and have totally fallen in love with the lifestyle.
Heck, maybe you're even planning to ditch your sticks-and-bricks home and hit the road full time for a lifetime of adventures.
Either way, buying a RV is a pretty serious project. Even a small rig can easily cost tens of thousands of dollars, and the big, luxurious models sometimes go for as much as half a million — or even more!
The last thing you want to do is buy an RV only to discover your purchase was in error. You want to have as much information on hand as possible before you make a commitment to your RV purchase.
So we've put together this post offering you some questions to ask when you're buying an RV — questions to ask both yourself and the person who's selling the rig.
Buying a RV 101
If you're getting ready to purchase an RV, there's one question that probably looms large.
1. How much does an RV cost to buy?
No matter how well you're doing for yourself, questions of budget are usually a serious consideration when it comes to making a major purchase — and an RV definitely counts. Along with the price of the RV itself, there are a variety of other associated costs to keep in mind, including maintenance and upkeep as well as gas and campground accommodation fees.
Fortunately, the cost of an RV is highly variable and there's usually a workable solution, no matter how much money you have (or don't have) to put towards a rig. If you don't have a lot of money to devote to a big, brand-new Class A motorhome, for instance, you might be able to purchase a lightweight travel trailer for under $20,000. On the other hand, if you have some cash to splurge with, you can certainly splurge!
You can also mitigate the associated costs of RV ownership in a variety of ways. For instance, learning to create and stick to a preventative maintenance schedule can keep you out of the RV repair shop (and free of lofty RV repair shop bills). If you don't have a ton of extra cash to throw into your gas tank, you can always camp close to home — and you can save money on your campsite accommodation fees by purchasing a Passport America membership and getting 50% off at almost 1900 campgrounds nationwide!
Questions to Ask Before You Purchase an RV
Getting ready to buy a camper? Here are a few more questions to ask before you take the leap.
2. Is this the right type of camper for me?
Along with budget considerations, there's another important factor to take into consideration when you're browsing the variety of RVs available on the market. After all, the word "RV" refers to a wide variety of vehicles, and the camping experience in these different rigs can be significantly variable.
For example, if you're looking for a slightly more comfortable way to upgrade your rugged, off-grid tent camping trips, a modest sleeper van or pop-up camper might be a fit. You'll still get to sleep on a bed, but you won't have a whole lot of room to spare or plush, luxurious amenities to enjoy.
On the other hand, if you're planning to go full-time or you camp with a big family, a larger rig like a fifth-wheel travel trailer or Class A motorcoach might be a better bet.
This is one place where RVshare can come in handy! With our large and diverse fleet of privately-owned rental vehicles, you have the opportunity to "try before you buy," so to speak. Even if you're after taking on a very specific RV experience, such as an Airstream trailer or a fairy wagon, you may just be able to find exactly what you're looking for on our peer-to-peer market. (Not so much when you rent from the big box stores, which generally only offer Class A and Class C motorhomes.)
Pst: Looking for some guidance on what kind of RVs are even out there in the first place? Check out our deep dive guide post to RV types to help you get an overview!
3. How often will I really be able to use it?
Did you know that the majority of RV owners only use their rigs two weeks out of the 52-week calendar year? That's a whole lot of time your RV spends sitting empty, collecting dust… and still requiring you to foot the bill of parking and maintaining the thing.
This is another way RVshare works for the camping community: instead of letting your RV sit there doing nothing, you can use the "down time" to rent it out and earn extra income — perhaps even money you'll put directly toward paying for the RV itself!
Listing your RV at RVshare is super easy, and you don't pay a dime. In fact, we only make money when you make money… and we also include A-rated insurance coverage so you don't have to worry about your precious baby while it's out there on the road without you. It couldn't be simpler!
4. Is Buying a Used RV Right for You?
Once you've got a sense of what kind of RV you're in the market for, it's time to get down to brass tacks. But one of the most important questions comes shortly after that: should you buy a new RV, or will you be buying used?
There are arguments on both sides of the coin, of course. But just like cars, RVs do gradually depreciate in value, which can make buying used a better monetary investment. Of course, on the other hand, when you buy new, you get manufacturer warranties as well as the option to pick and choose exactly which features you want, which can also be attractive.
How to Buy a Used RV From a Dealership
If you're going to buy a used RV from a dealership, be sure you know the answers to these questions first.
5. Does this used RV come with any dealership guarantees?
In most cases, you won't get access to any factory warranties if you're buying used. But a dealership may offer their own guarantees and incentives, including service discounts and more. Be sure to check and see if the dealer will sweeten the pot for you at all!
6. How old is the RV, and how many miles are on it?
Just like a car, it's important to understand how many mile are on you RV — even if it's a travel trailer that doesn't have its own engine. RVs experience wear and tear over time, so if you're buying used, you want a mileage count that's fairly low.
How to Buy a Used RV From a Private Party
Found a camper van for sale down the street or by browsing Craigslist for "travel trailers for sale near me"? Although you can score a great deal from a private party, you may have less information at hand. You'll definitely want to get the answer to the following question.
7. How many owners has this RV had?
Ideally, the private party you're buying from will be the only owner the rig has had — the more owners, the more potential for damage, wear-and-tear, and serious repairs you don't know about. You may want to invest in a vehicle history, which you can get from a company like RVchecks. It's kind of like CarFax, but for RVs.
Could RV Rental Help You in Your Purchasing Journey?
RVshare's unique RV rental system can help you purchase the RV you want — and also ensure you have a way to earn extra income once you do. Thanks to the relatively low RV rental cost on the peer-to-peer market, many travelers in search of a motorhome or camper rental turn to our platform, ensuring you have a great way to make up the cost of maintaining a rig of your very own.
And if you're still figuring out exactly what kind of RV you'd like to travel in, there's no better metric than first-hand experience. Rather than Googling around for "RV rental near me" or "rent a RV near me," check out the RVshare rental listings available in your area and prepare to take on the most enjoyable homework assignment of all time: taking multiple RV camping trips to figure out which kind of rig is right for you!
This post may contain affiliate links.