RV Decor & Unusual RVs
September 1st, 2015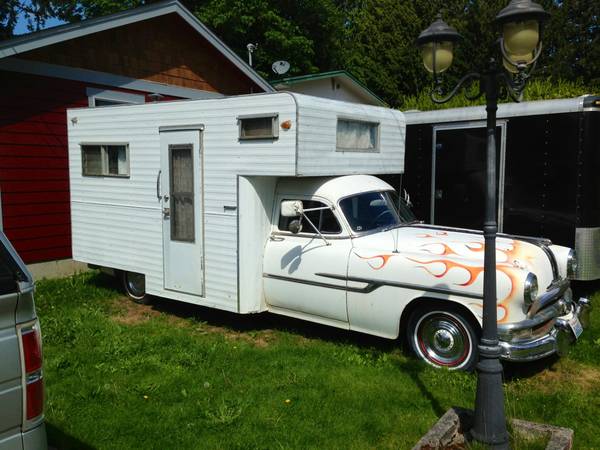 If you like to think outside the box then you'll appreciate this unusual Pontiac RV. The owner created his own unique RV by merging a former 1953 Pontiac Ambulance with a truck camper from the 1960s.
Listed on Craigslist as a HOUSE CAR, this one of a kind Pontiac RV offered the owner a chance to camp without the hassle. The GMC 6 cylinder engine has plenty of power, and the interior of the camper offers dining, kitchen and sleeping space.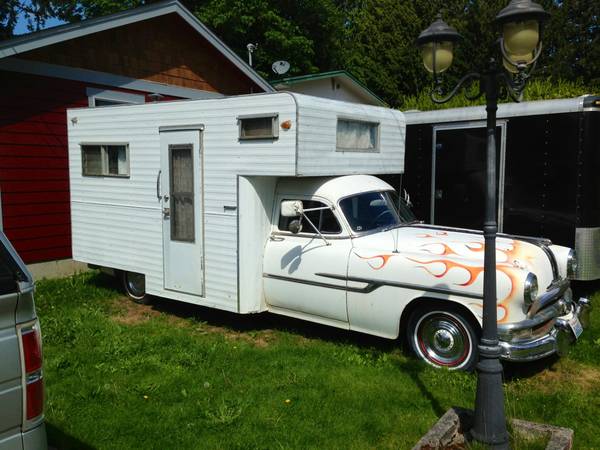 The owner recently sold this one of a kind RV car for under $4,000 on Craig's List. If you're looking for something to catch people's eyes, this RV is it!
What do you think? Would you drive something this crazy? Why or why not? Leave your thoughts in the comment box below and then share this Pontiac RV with  your friends. Thanks.
Source: Bang Shift