Travel Inspiration
September 19th, 2020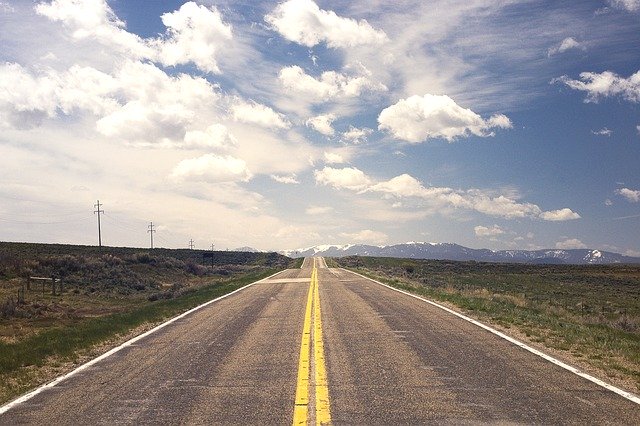 Let's face it, there's only so much singing along to '80s hair band music and playing air drums on your steering wheel you can take on a long road trip.
Even if you love a wide variety of music, after several hours you may find yourself longing for a change of pace. This is where podcasts come in. Whether you want to learn something new, discover the real details behind a crime, or get lost in a fiction story that feels like watching a TV series, there's a show for every traveler.
Top 21 Podcasts for your Next Road Trip
From podcasts for kids to stories that will make you want to keep driving to hear what happens next, here are some of the best podcasts for your next road trip. Podcasts are indicated that are appropriate for kids…as for the rest of them, you may want to listen on your own first to be sure.
Podcasts for kids
The best podcasts for kids keep them entertained, maybe teach them a thing or two… and keep the adults in the car interested and listening as well!
This podcast takes science questions from kids and gets real answers from experts on the subject. A new kid-host each week helps keep the show entertaining, along with silly songs, sound effects, and other ways to make things fun. Learn about everything from the science to bees to "what makes gross things gross?"
Hosts Guy Raz and Mindy Thomas share the latest inventions and news about science and technology in this NPR-produced podcast. Kids will learn a lot…and adults will, too!
Another show that takes questions from kids and finds the answers. If you have a kid, you know those questions can seem simple – "Why is the sky blue?"…but end up having complicated explanations! "But Why" breaks it all down in an interesting fashion.
Since plenty of kids enjoy arguing…let them learn how to properly debate and defend their ideas! Smash Boom Best takes two "cool things" like dragons and unicorns, and debaters use facts and their own passion to convince people why their side is better. A kid judge picks the winner.
Hear fascinating, little-known stories about people in history in this fun and funny show for kids. Silly songs and quiz segments mean the lessons will likely stick with them.
If you like knowing more about a variety of stuff
Since the news magazine show is interview-driven, it doesn't lose much when it's converted from TV to podcast. Take a deeper dive into news stories of the week with Scott Pelley, Leslie Stahl and the gang.
Never been incarcerated at San Quentin? This podcast gives you a feel for what life is like in the infamous California state prison. Earlonne Woods and Antwan Williams, both former inmates, co-founded the podcast with Bay Area artist Nigel Poor. Hear from people inside the prison in interviews that can be funny, fascinating, and heartbreaking, and find out what life is like for people when they leave.
Hear astonishing survival stories, learn about endurance athletes, or find out what life is really like in outer space. This show covers a wide variety of outside adventures from the near to the very very far away. The "Science of Survival" episodes in 2016 and 2017 are especially worth a listen.
Host Manoush Zomorodi explains some of the ideas TED speakers discuss, with snippets from their speeches on everything from creativity to city planning to solving conflict. This one could get you talking with your fellow passengers well after the show's over.
Every week, podcast producers pick a theme and put together different kinds of stories based on that theme. They can be timely stories ripped from the week's headlines or an uplifting episode about the joys of summer camp.
If you're a book lover
When book lovers aren't actually reading (kind of tricky to do when you're driving), they're likely listening to an audiobook, or listening to a podcast about all the books they're going to read when they get to their destination.
Host Anne Bogel runs this show like a matchmaking game – guests tell her three books they love and one they hate and she suggests new books for them to read. You'll end each episode with a reading list that grows by leaps and bounds (if you're driving, don't worry. You can go back and look at the show notes on her website later to note down those book recommendations.)
Listeners write in and ask for book recommendations based on just about anything (have a trip coming up? Just read a really good book and want more like it?) and hosts Amanda and Jenn will come up with a nice long list of great next reads.
If you need a good belly laugh
Road trips are a great place for comedy podcasts. Laughing hysterically to yourself while jogging may get you some odd looks, but laughing in a car with others makes the hours fly by.
Conan O'Brien invites people he enjoys talking to on his podcast. Since he's a funny guy, usually the people he likes chatting with are funny as well…leading to an hour of hilarity.
This podcast started in 2009 and features a rotating cast of improv comedians doing outrageously ridiculous (and side-splitting) characters while talking to host Scott Aukerman. It will also lead you to other humorous podcasts so you could end up with an even longer listening list.
If you're the sort of person who seeks out terrible movies on purpose and enjoy them because they're terrible, this podcast is for you. Actors and co-hosts Paul Scheer, June Diane Raphael, and Jason Mantzoukas delight in talking about awful movies and figuring out how in the world someone decided that making such a monstrosity was a good idea.
If you love food and laughing (who doesn't?), this podcast is for you. Comedians and co-hosts Mike Mitchell and Nick Wiger review chain restaurants, from drive-thrus to sit down spots, with a special guest each week. Rob Lowe, D'Arcy Carden, Gillian Jacobs and other guests have been on the podcast to discuss In-N-Out Burger, Chili's, Dog Haus, and plenty more restaurants you may never have expected to hear an actual restaurant review about.
Former members of the comedy group Upright Citizens Brigade perform this improv sci-fi sitcom set in outer space. Ambassador Pleck Decksetter and his ragtag band of explorers travel the Zyxx Quadrant on various missions. It's hilariously funny – but it can get racy so best not to listen with kids in the car.
If you like mystery…and a little creepiness
While many of us driving a lonely desert highway at 2 am crank up the happy music or silly stories and try to tune out the dark, some of you embrace it. These shows are for you.
The New York Times says this podcast sounds like "what might occur if Stephen King or David Lynch was a guest producer at your local public radio station." The show is formatted as a series of community updates for a small desert town and features local weather, news, announcements from the Secret Police, mysterious lights in the sky, faceless old women…and much creepier happenings as well.
Phoebe Judge got her podcast experience with Criminal, telling stories of real-life people who got swept up in committing or solving a crime. In this show, she reads a chapter an episode of a famous literary mystery, including a Sherlock Holmes story, Jane Eyre, and an Agatha Christie novel.
This award-winning podcast is great for tweens and older…and adults will find themselves hooked as well! Mars Patel and his friends embark on a quest to find two of their missing buddies – whether they're missing on Earth or elsewhere remains to be seen.
If you always figure out the bad guy before a crime show is over, try your hand at this podcast where listeners play detective. Learn the facts of the case and the motivations of suspects through hearing interrogations and descriptions of the scene. At the end of the podcast, the narrator will tell you whether you got it right. A good one to listen to and discuss with passengers while you drive.