Travel Inspiration
Last updated on July 20th, 2023. Originally published on January 20th, 2022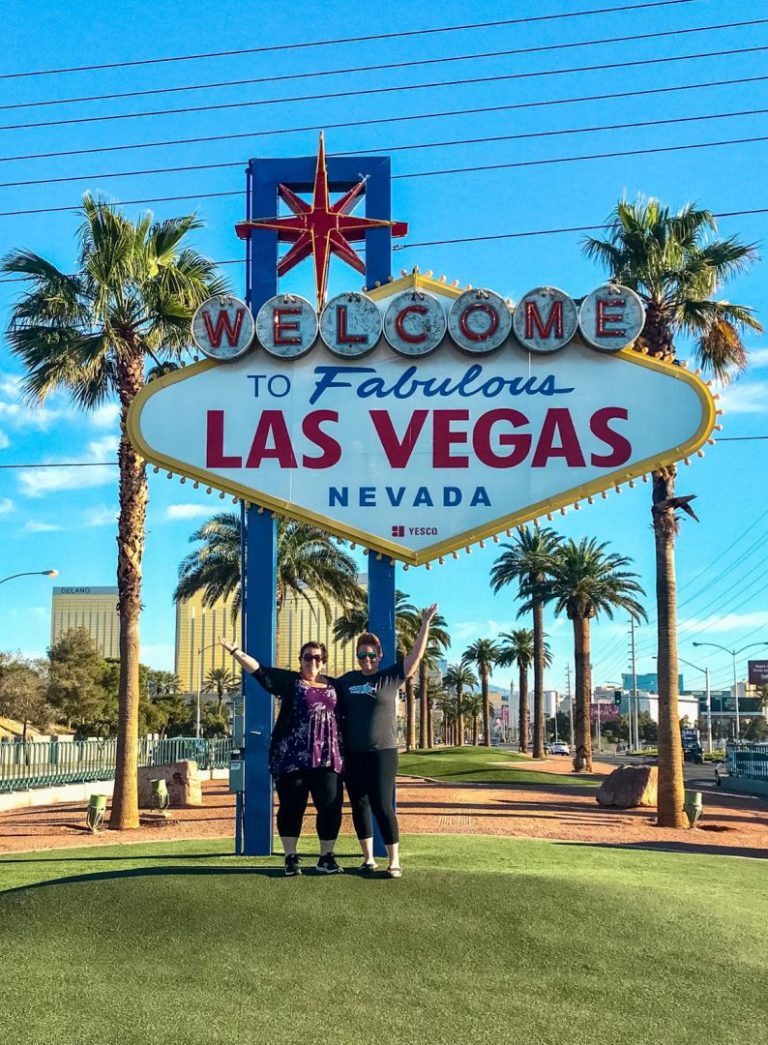 What happens in Vegas, stays in Vegas? No way! What happens in Vegas we share with you! Planning a first-time trip to Sin City can be especially overwhelming, as there are endless options for accommodations, food, and entertainment. But don't worry – we've got you covered with this newcomer's guide to Las Vegas. Keep reading to learn what you should plan to see and do both on the strip and beyond.
On the Strip
If you are visiting Las Vegas for the first time, or if you have only a limited amount of time to spend in Sin City, then exploring the gargantuan hotels along the famous strip is a perfect place to start.
Although the hotels and attractions appear to be all grouped closely together, the city blocks of Las Vegas are massive and it takes a long time to travel from one spot to the next. It was not uncommon for our fitness tracker to report that we'd walked 10+ miles on the days we were exploring the Las Vegas hotels.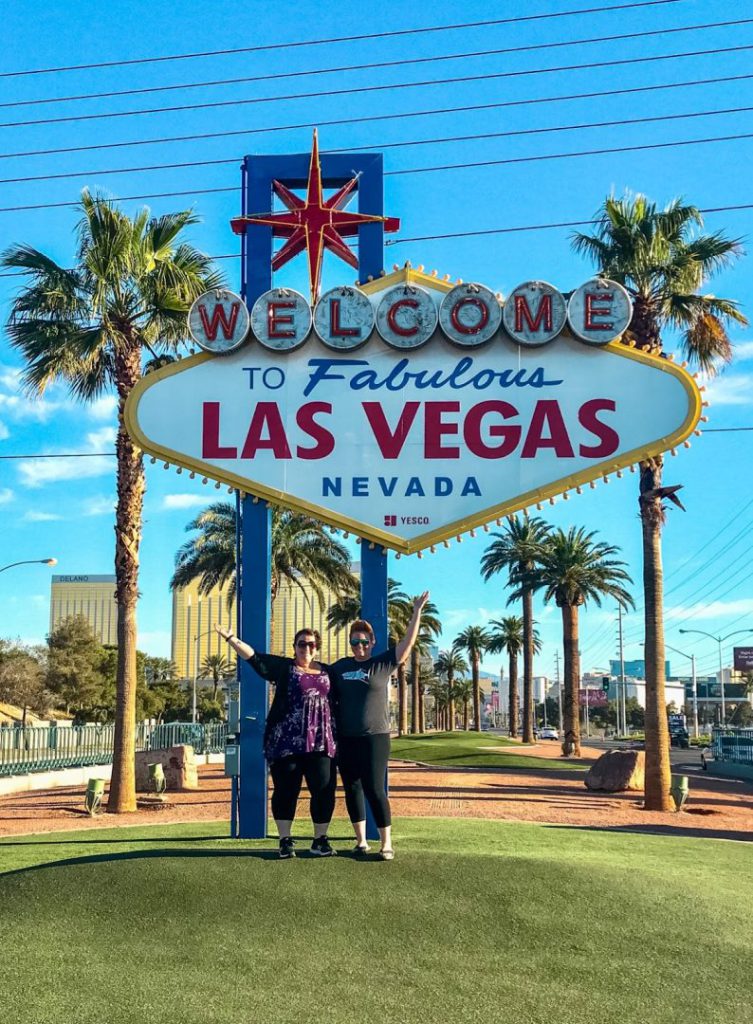 We recommend beginning your hotel tour at the far end of the strip where you can pose for a selfie at the famous Welcome to Las Vegas sign. Then begin your journey north on foot towards Mandalay Bay, the southernmost hotel on the strip. If walking isn't your thing, Las Vegas has a monorail option. The monorail is a fun way to see the city, but it didn't save as much time or walking as we would have liked for the price, since the stops are very far away from most of the attractions. We each spent $56 on a 7-day pass, and although we did use it every day, we opted to Lyft for our second week there, as it was much more convenient.
The hotels in Las Vegas are overwhelming but in the best possible way. They house some of the best restaurants in the world alongside the most amazing entertainment options. There is truly something for everyone in Las Vegas' hotels. We enjoyed the virtual reality experiences at the MGM Grand, the shopping and gondola ride in The Venetian, and of course an elevator ride to the top of the Eiffel Tower at the Paris hotel.
Danellas's Hotel Pick: The Wynn for its stunning seasonal displays and whimsical decor, as well as its top-quality buffet experience.
Allie's Hotel Pick: The Mandalay for its fantastic breakfast buffet and most amazing shark aquarium we've ever visited.
Looking for a campground on the strip? We have you covered with this list!
Off the Strip
Not all of the fun is on Las Vegas Boulevard and you will find plenty of activities in other parts of the city.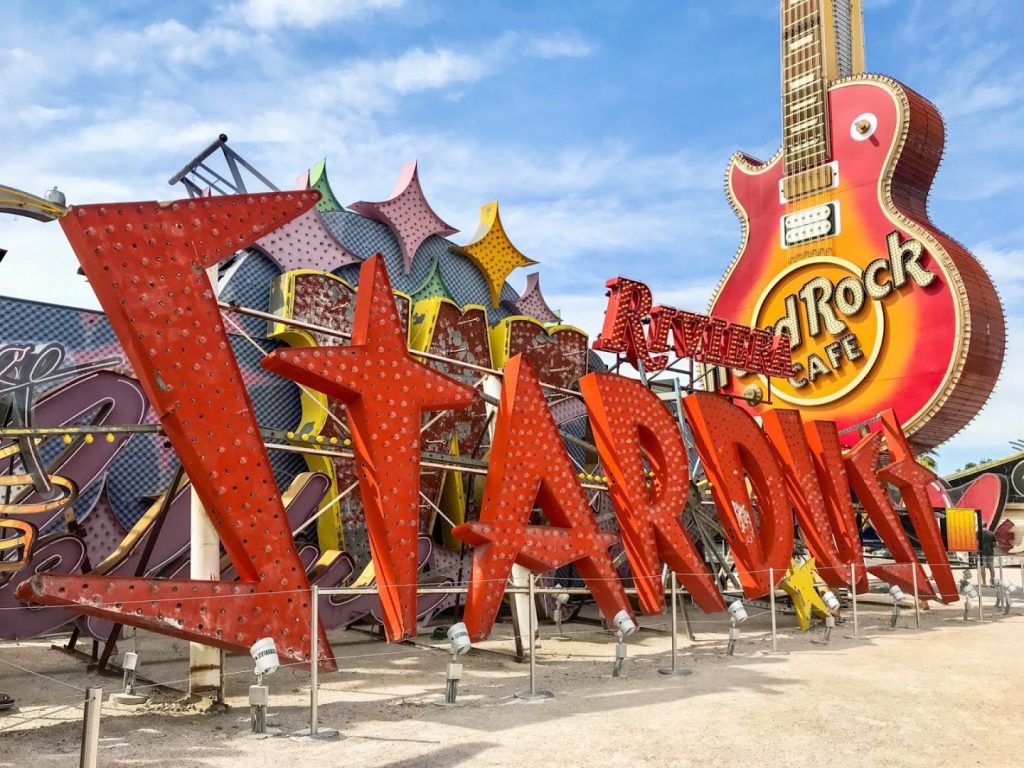 The Neon Museum is a popular attraction that houses dozens of retired vintage signs. You can opt for a guided tour or you can check out the Boneyard on your own. In the evenings there are light shows and there is a fun gift shop to check out after your visit.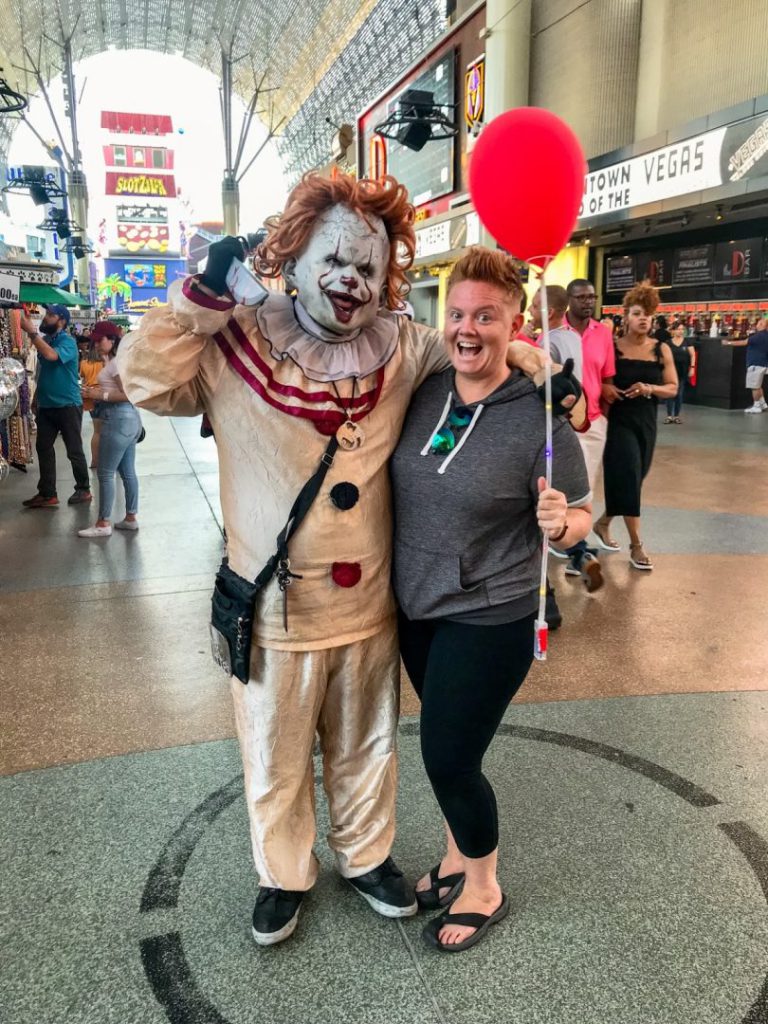 For a different sort of light show, head over to The Fremont Street Experience. You can enjoy tons of live entertainment there as well as watch Viva Vision, a 1500-foot light show occurring above your heads on a canopy. If you're an adrenaline seeker, you can even sail through the light show on a zip line called Slotzilla.
One more off-strip attraction we enjoyed was Area 15. It has exploded in popularity since it opened in 2020 and we can see why! We spent an entire day (and far too much money!) exploring this unique area. One of our favorite activities inside of Area 15 was ax-throwing at Dueling Axes, but we also loved the risqué burlesque show and the colorful art installations outside. Area 15 has a lot of great Instagrammable spots, if you are a social media lover like us.
Outside of the City
After spending a few days exploring downtown Las Vegas, we are always ready for a little break from the crowds, traffic, and noise of the city. Luckily there are several fantastic options within an hour or two from the strip.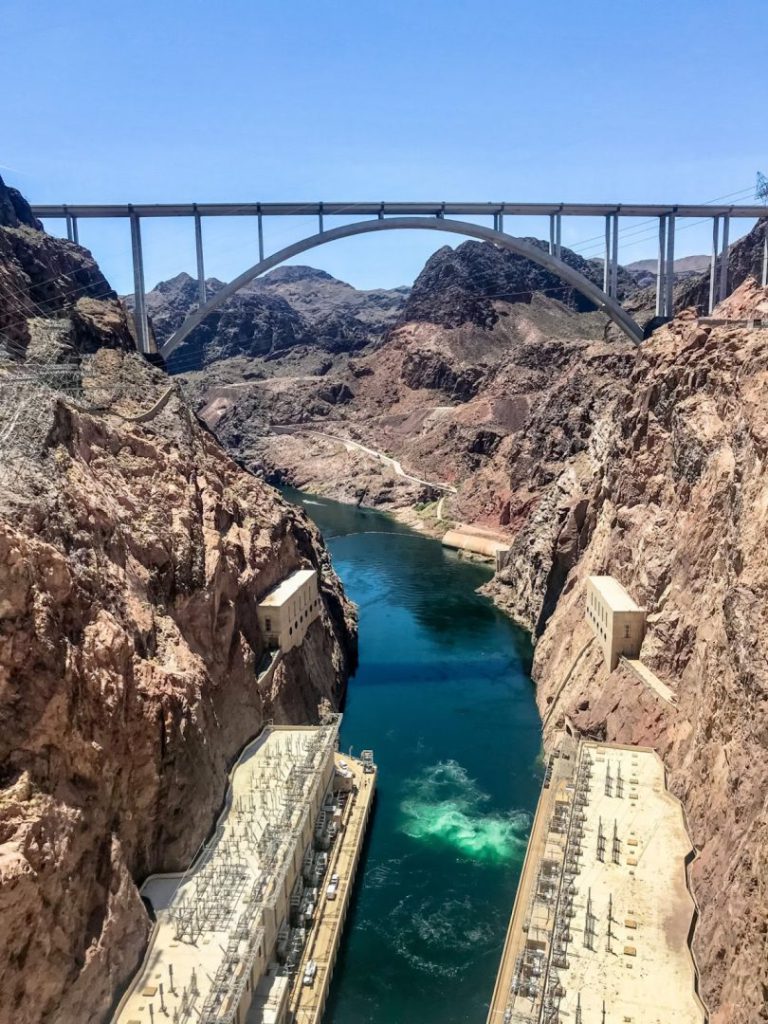 We love to visit the Hoover Dam whenever we travel to Las Vegas. You can get a free, and expansive, view of the dam from the bypass bridge, but it's not for the faint of heart when it comes to heights! We also like to stop at the visitor center to check out the educational exhibits and the stunning views of Lake Mead from the observation deck. On one of our visits, we paid to take the guided dam tour which brings you inside of the massive structure. Note: Plan extra time for your Hoover Dam visit. It is always crowded and every vehicle entering needs to go through a security checkpoint, which takes extra time.
For folks who love hiking we recommend an excursion to Red Rock Canyon National Conservation Area, only about thirty minutes from the strip. The visitor center has a gift shop and desert tortoises that you can visit with and Danella enjoys chatting with a ranger to go over the map of the local trail options.
During our visit to the park we took the scenic loop drive, a one-way roadway with places to pull over and take in the views. If you only have time for a short walk, try the Lost Creek Trail which is under a mile but has a variety of plant life, and a seasonal waterfall. If you are looking for a more moderate hike, both Calico Tanks and Calico Hills are popular for their sweeping views and rock climbing areas.
We hope that when you visit Las Vegas for the first time you are able to enjoy both the on- and off-strip activities. Every time we return to Sin City there are new hotels, new shows, and new excursions from which to choose.
No matter what you decide, we can assure you that you'll leave the city with full bellies and empty wallets. Enjoy!
About the authors: We are Danella and Allie of Wander Free and Queer. We live and travel full-time in our Fifth Wheel with our two dogs. We started a small crochet business on the road in 2018 and we enjoy creating products that bring visibility to the LGBTQ+ community. In our travels, we enjoy hiking, rafting and visiting National Parks.