Travel Inspiration
January 2nd, 2018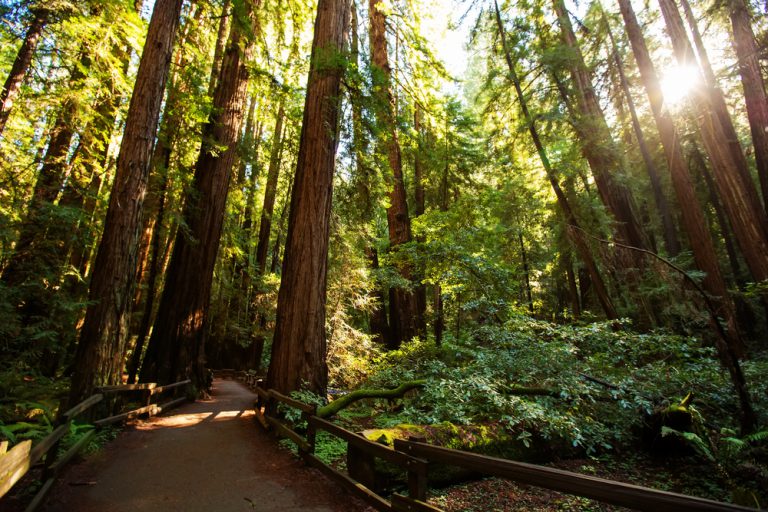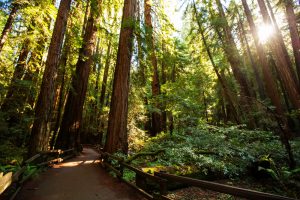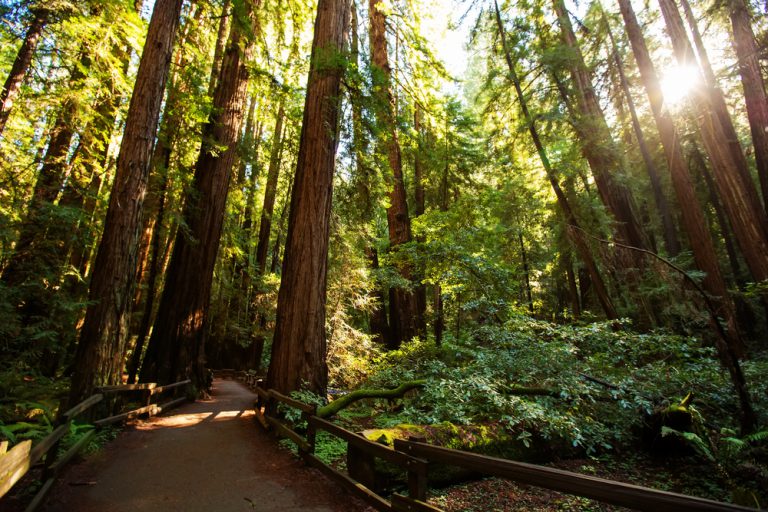 Don't you just love new years? It's a time brimming with potential. There's a whole blank calendar just waiting to be filled with goals to achieve, people to meet and spend time with, and — most importantly for an RVer — places to visit.
Planning a year's worth of places to travel is one of the best parts of January. In fact, in my household, we make it into a tradition: we sit down with our Rand McNally Road Atlas (the updated one for the new year!), a pen, and some paper, and get busy dreaming of all the exciting spots we'll get to see over the next twelve months.
But even for veteran campers, figuring out where to travel can be daunting. With so much amazing stuff to see, where is the best place to travel to this year — or, for that matter, in a lifetime? How do you pick and choose which stuff you absolutely must see and which you can forego?
Obviously, that's a big question, and it'll depend a lot on your personal travel preferences and what you're into. For instance, if you never leave home without your snowboard, your travel career will probably look a lot different than that of a sun-loving beach bunny who basically lives in her swimsuit.
But no matter what you're into, there are some amazing places to visit in this beautiful country of ours… and like they say, there's no time like the present.
So if you're looking for some ideas for cool places to visit in 2018, grab a snack and settle in. Here are our X favorites.
Where to Travel This Year
Before we dig into our best suggestions for where to travel this year, we have a quick tip that might help you save some money. No matter where your travels take you, your campground fees can end up being a significant portion of your total travel expenses. What if you could save 50% on your campsite accommodation fees every single time you camped?
With a Passport America membership, you can! It's easy to join, and your annual membership fee is less than $50 — which will easily pay for itself the very first time you use it. With almost 1900 campgrounds across the country participating, there's sure to be a Passport America property near your next destination. So what are you waiting for? Sign up today!
Alright, ready to get planning? Here's where we're headed in 2018.
1. The Grand Canyon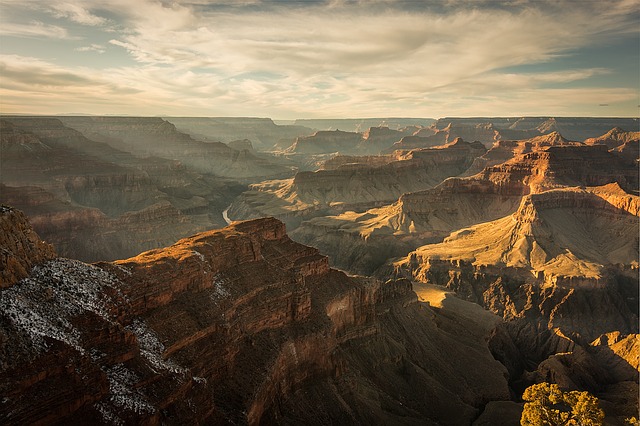 Yes, we've written about it before, and it's on a lot of travel lists… but the Grand Canyon is one of the most visited places in the world for a reason. If you haven't seen this stunning landmark yet, don't deny yourself the experience for another year. Get yourself to Arizona — besides, there's a whole lot more amazing stuff to see and do there, too!
2. The Great Smoky Mountains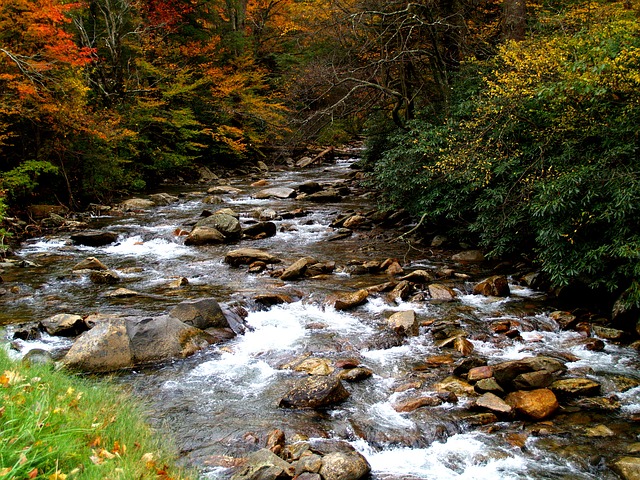 If you're into extreme winter sports, the Rockies get all the glory… but when it comes to picturesque landscapes and serene mountain evenings, you can't beat the east coast's range. Did you know the Appalachian mountains are actually ages older than the peaks out west? That's why they're so much shorter!)
Great Smoky Mountains National Park is often cited as the most-visited in America, and if you visit during the wildflower bloom in spring, you'll understand why. Babbling brooks and curvy windswept highways, punctuated by quaint mountain towns filled with log cabins and cozy fires? Yes, please.
Best Places to Visit in the USA
Some of the best places to visit in the world are right here in the USA… which is perfect for those of us who prefer to travel without a passport!
3. Grand Staircase-Escalante National Monument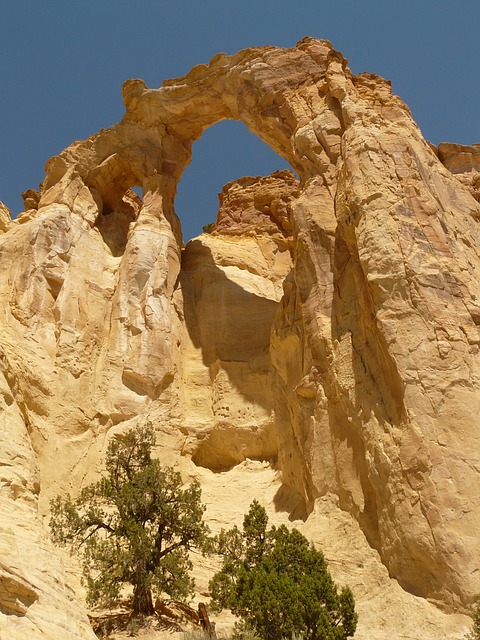 Having received some extra press in 2017, lots of us have added this Utah site to our list for the new year. With those stunning red rocks and sandstone arches, how could you go wrong? Just don't forget your sunglasses! The desert is just as bright as the beach.
Places to Travel on a Budget
Traveling light, or with a light wallet? That doesn't mean you have to miss out. Here are some fun places to visit in the US if you've got an eye on your bank account.
4. Washington, D.C.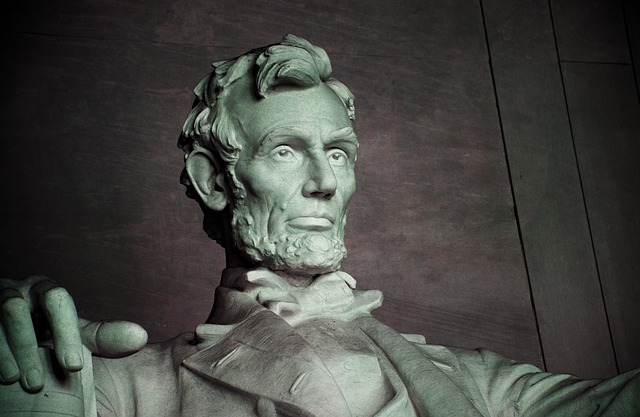 The nation's capital would already be one of the best travel destinations — it doesn't get much more historical and education than this, after all!
So add in the fact that it's inexpensive enough to be included on the Backpacker's Index, thanks in large part to all the free museum entries you can score and cultural activities you can find, paying D.C. a visit in 2018 is basically a no-brainer.
5. Tucson, Arizona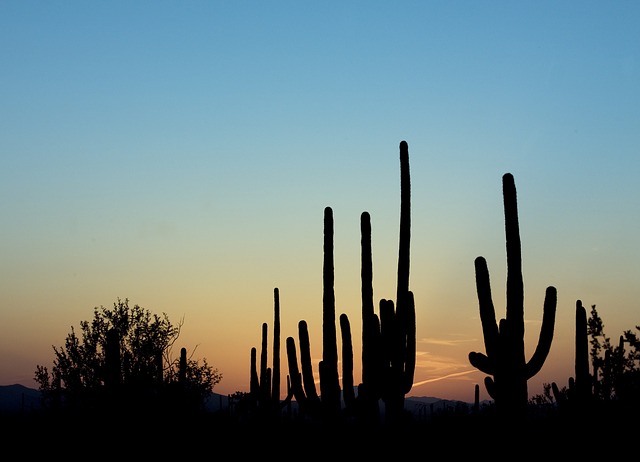 Yes, Arizona appears on this list twice… but if you pay both destinations a visit, you'll see how much difference a few hundred miles can make! This southern AZ city is surrounded by archetypical desert landscape the word calls immediately to mind, from towering Saguaro cacti to endless fields of sand. But it's also home to some of the best Mexican food in the country and tons of fun outdoor activities — and for all it has to offer, it's surprisingly cheap!
How to Plan Where to Travel
This short list barely scratches the surface of must-see places in the US, which is absolutely teeming with beautiful places to visit. But the top vacation spots for one family might be a hard pass for another — because camping is all about making your vacation as personal as possible.
If you're a giant history buff, head to the cradles of our nation's foundation, like Jamestown, Plymouth, and Saint Augustine. Can't get enough adventure? Maybe scaling some rocks at California's famous Yosemite is your version of a break from reality. And if you need a day or five to sit back on a beautiful beach, listening to the waves crash against the shore, you've got plenty of coastline to choose from — Florida and California are classics, of course, but don't forget about North Carolina's Outer Banks or Texas's gulf city of Galveston.
So RVers, where will 2018 take you?
This post may contain affiliate links.