Travel Inspiration
Last updated on December 17th, 2022. Originally published on February 19th, 2018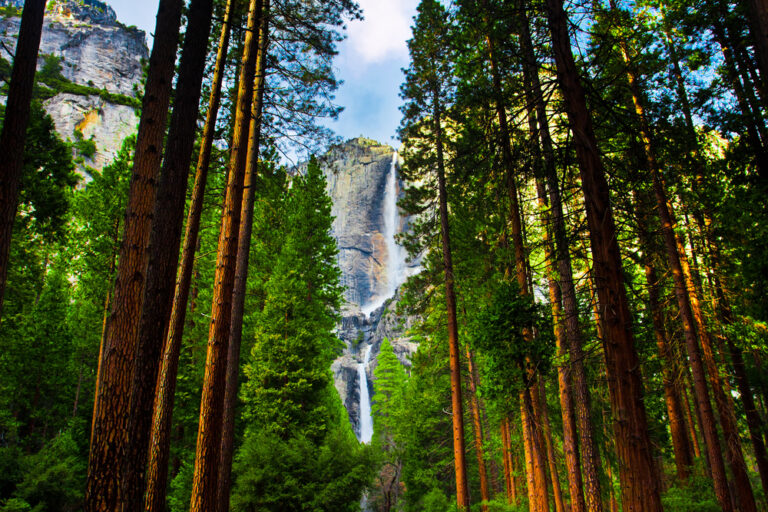 Been flipping through your National Geographic National Parks Guide going gaga over the gorgeous photos?
No surprise there. American national parks aren't just beautiful wildlife and nature preserves. They're special landscapes featuring some of the most stunning and diverse plants, animals and geological formations you'll find anywhere on the globe — and for many RVers, they're one of the main reasons we took up camping in the first place.
But keeping these one-of-a-kind environments healthy, thriving, and tourist-friendly isn't free. From park ranger salaries to the creation of informational interpretive trails and centers, our National Parks department costs money to operate. And while a lot of that cost is funded by taxes, park visitors must also pay park entry fees that can be pretty steep — at least, usually.
Did you know there are actually several opportunities throughout the year to get into the National Parks for free? It's true! And it means if you've been putting off an epic National Parks journey, you're out of excuses.
So put down that photo book and pick up your National Parks Passport and the latest road atlas. Here's what you need to know to get into our nation's celebrated natural sites for free this year.
National Parks: Fees You Can Usually Expect
Just in case you're wondering if traveling during these free dates is really worth it — or if none of them will quite work with your schedule — let's quickly run over exactly how much National Park entry usually costs.
Although it varies from park to park, entry fees aren't exactly cheap. For instance, Yellowstone alone costs $30 to enter. Granted, that pass gets you a whole week's worth of access… but you don't get a discount if you're just staying for the day.
That's why, if you're planning on visiting any of the National Parks on a regular basis, or making a circuit specifically to visit several different ones, it's a really great idea to invest in an annual pass — which will get you unlimited parks access for a full year for just $80.
That's a pretty great deal, but we know of an even better bargain: getting in for free! Here's how.
How to Visit US National Parks for Free This Year
Our National Parks system hosts a number of fee-free days every year, and the ones planned for 2018 have recently been published. They are:
Saturday, April 21: The first day of National Park Week
Saturday, September 22: National Public Lands Day
Sunday, November 11: Veterans Day
So if you want free entry, it's really simple: Just hit the park of your choice on any of those days!
There are a couple of other ways to get free, or steeply discounted, National Park passes, all of which are listed at the National Park Service website. For instance, current military members and U.S. citizens with permanent disabilities are eligible for free annual park passes, and seniors aged 62 or over can get one for just $20. Fourth graders are also eligible for a free park pass during the fourth grade academic year and ensuring summer.
You can also consider volunteering, or even applying to become a park ranger yourself. And hey, if worst comes to worst, we can't think of time we paid a more worthwhile cover!
RV Camping in National Parks
Whether you get in for free or pay at the gate, camping in the National Parks does require a little bit of planning, especially when you're traveling by RV. Not every National Park has campgrounds with full hookups available, or even with sites large enough to accommodate motorhomes and hefty travel trailers.
Furthermore, some parks' campgrounds close during certain seasons, and almost all of them experience immense crowding during the summer months (and especially on the free days listed above). So no matter which park you're heading toward, make sure you check out the details and, if possible, reserve a site ahead of time for the best outcome. Costs will vary depending on the park and the site type of your choosing, but the good news is, if you can get in, it's generally pretty darn affordable!
No room at the inn? No problem! If you're looking for an inexpensive second option, be sure you have a valid Passport America Membership. This unique discount camping club gets campers 50% off their site accommodation fees at almost 1900 campgrounds nationwide, including many in National Park areas. Considering it's less than $50 per year, the service easily pays for itself the very first time you use it!
Most Visited National Parks in the United States
So, why visit the National Parks?
While we think the answer is probably pretty self-explanatory, we wanted to list some interesting facts and history about these must-see American landscapes.
For instance, ever wondered how many National Parks there are in the U.S.? The answer might surprise you, since most of us can only name about ten off the top of our heads. There are actually almost sixty protected areas designated as National Parks across America. That's a whole lot more than you can get to in four free days, so you might have to save a few for next year!
But if you're looking for help deciding which of the many on the list to knock off in 2018, this might help. Here are the top 10 most popular National Parks in America, ordered by which is most visited, as reported by National Geographic.
1. Great Smoky Mountains National Park, North Carolina and Tennessee
2. Grand Canyon National Park, Arizona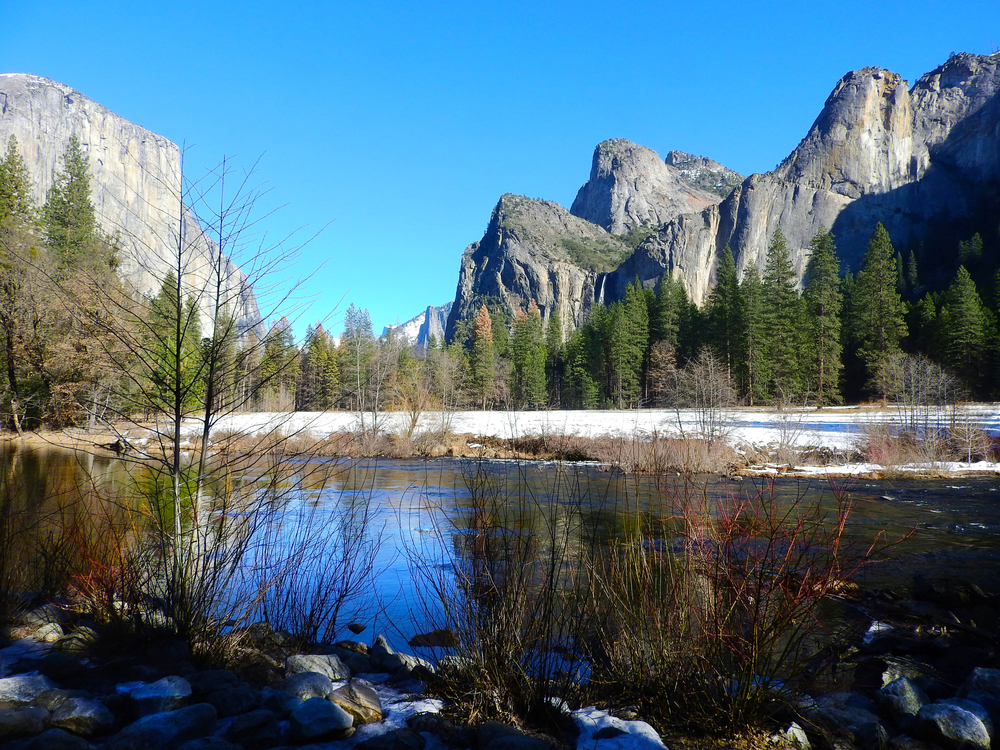 3. Yosemite National Park, California
4. Rocky Mountain National Park, Colorado
5. Zion National Park, Utah
6. Yellowstone National Park; Wyoming, Idaho and Montana
7. Olympic National Park, Washington 
8. Acadia National Park, Maine
9. Grand Teton National Park, Wyoming
10. Glacier National Park, Montana
While most of the big names are out west, the east coast has a few you don't want to miss, like Maine's Acadia and Florida's Everglades. But honestly, this is one list where you really can't go wrong, no matter which you choose.
Enjoy your trip — and your savings!
This post may contain affiliate links.