Where Can I Park My RV Long Term?
Travel Inspiration
December 7th, 2021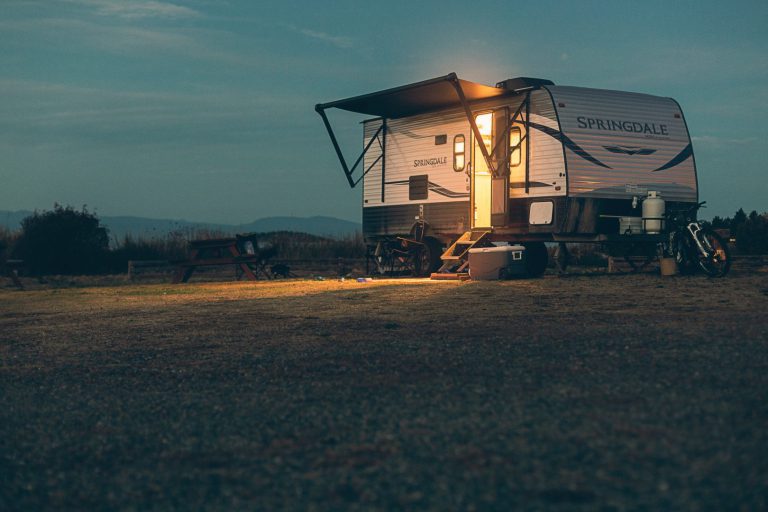 RV living is becoming more and more popular. Most of those who choose this lifestyle choose to travel full-time. This makes sense. After all, their homes do have wheels.
That said, travel is not the only reason to choose to live in an RV. There are actually a variety of factors that may contribute to somebody's decision to live in an RV full-time or even part-time, and in some cases, there are people who choose the lifestyle but cannot travel constantly.
The solution for those who need to leave their rigs stationary for a while? Long-term RV parking. Unfortunately, not everyone knows how to find a long-term RV park and what they need to think about when choosing a spot. That's what this article is for. 
Below, we've outlined everything you need to know about finding long-term RV parking so you can make sure you are playing by the rules and choosing a place that suits your needs.
Let's dive in!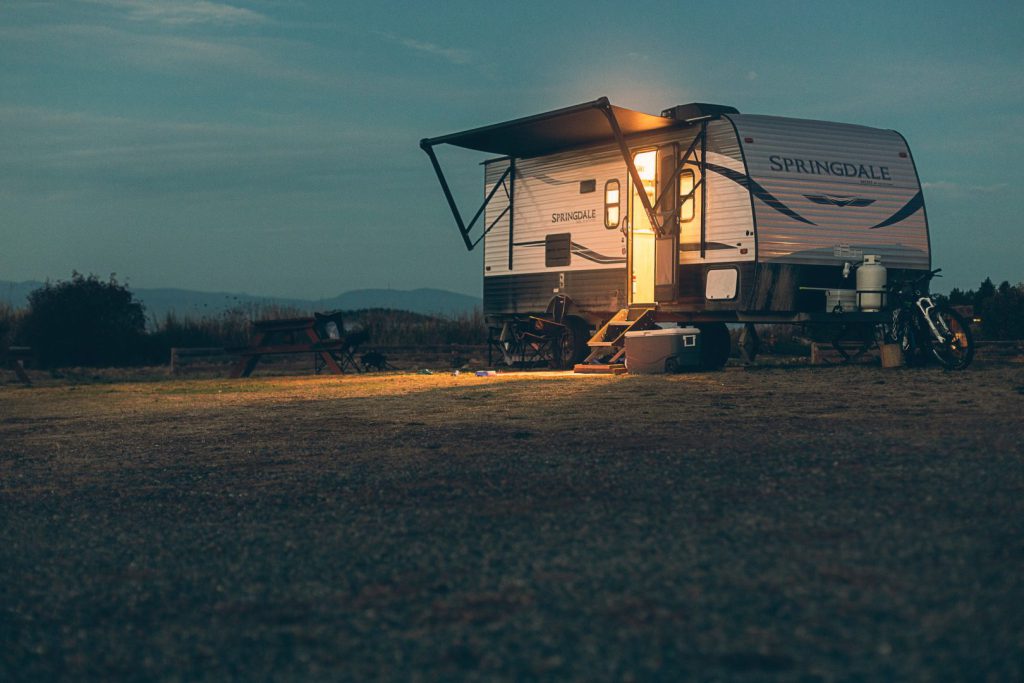 What Does Long-Term RV Parking Entail?
First, let's talk a little about what exactly long-term RV parking entails. Basically, this is exactly what you might think: parking your RV in one location for a long period of time. "Long-term" means different things for different people, but generally speaking, anything longer than a month or so would be considered long-term by an RV park. Therefore, this is the definition of long-term we will be using for this article.
Most people choose to park their rigs long-term in order to live in them full-time. While many full-time RVers travel constantly, there are some who, as mentioned before, can't be on the move all the time:
Some have full-time jobs that tie them to one spot all the time, and they might choose RV life to save money or live a more minimal lifestyle.
Others must park for long periods of time to complete contract work, such as work camping gigs, travel nursing, or pipeline work.
Still others just prefer to stay in places seasonally rather than hopping around more regularly.
There are also those who are in their RVs part-time but choose to park them in one spot long-term. People who choose this route tend to visit their rigs often throughout the year, sometimes staying every weekend or for weeks or months at a time.
Whether you're planning to stay in your RV full-time or part-time, the general idea is the same: leaving the RV in one campsite for months or even years at a time, keeping it hooked up constantly.
Long-Term RV Park Options
There are a number of long-term RV park options out there. Many private RV parks allow long-term parking at monthly, seasonal, or even annual rates. There are some membership parks that will offer the same sorts of deals, and many KOA parks will rent monthly. To find such parks, simply search "long-term RV parks near me".
Another option is to park on private land. This land might be owned by you, or you might rent it from a family member, friend, or even someone you've never met who is offering their land for rent to RVers. If you choose this route, just make sure that the city allows RV parking and that it isn't against the rules of any involved HOA.
Places you CAN'T park long-term? National parks, state parks, county parks, and government-owned land where short-term boondocking is allowed.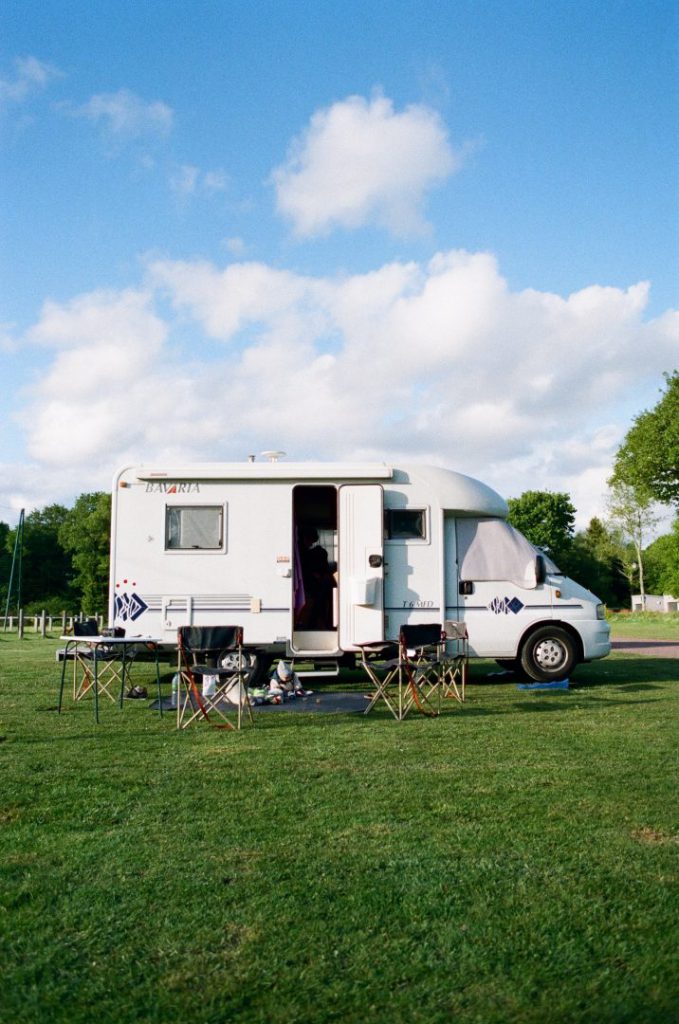 What to Consider when Choosing a Long-Term RV Campsite
There are a huge number of things to consider when choosing a long-term RV park. Because these things are so important, and because not everyone knows what to look for in a long-term campsite, we've listed the most crucial things to consider below. Keep these in mind and you'll be much more likely to be satisfied with your choice. 
Location
Location is probably the most important factor to consider. If you work outside the home, you will obviously need to be near your place of work. Most people prefer to be relatively near some activities and places to shop, so while you might want the peace of country camping, it's also a good idea to ensure you have a town nearby.
Weather is also an important thing to consider. Think about the average temperatures in the area you're considering. How will you keep your RV cool in summer? What will you do to make sure it stays warm during the colder months?
Many people move with the seasons, but if you can't do this, you will likely want to pick an area that has relatively mild temperatures all year long, or a spot that has warm winters and a way to keep cool in the summer.
Cost
Cost is another super important factor. This is especially true if you're choosing the RV life in order to save money. The cost of a campsite can vary wildly from one area to another, and can even be very different in the same city. Additionally, monthly rates will likely be drastically different from nightly rates.
Make sure you shop around and find out what each campground will charge, making sure to ask for the monthly or seasonal rate. Of course, you'll also want to take into consideration what that rate includes.
Hookups and Utility Bills
One of those things that you'll want to make sure is included in the cost of your campsite? Full hookups. This means you want the site to have water, electricity, and a sewer connection. Nobody wants to lug wastewater to a dump station every other day, and going without fresh water and electricity long-term is probably not a great plan either. Therefore, having these hookups at your site is important.
It's important to note that while a site might have full hookups, that doesn't mean the use of these hookups is included in the cost of your site. Find out which utilities will be paid by the campground and which ones you will be responsible for, and factor any utility bills into the final cost of the campsite when deciding which one to use.
Amenities
Hookup and utilities are the most important things to consider when looking at what the cost of a campsite includes. That said, they aren't the only things. You'll also want to take a look at the amenities offered by the campgrounds you are considering.
There might be one campground that offers, say, mail service and a swimming pool, and thus costs a bit more than some others. In this case, you might find it worthwhile to pay the higher cost in order to have access to those amenities.
Of course, if there are any amenities you absolutely must have, you should definitely be keeping an eye out for those as you shop around.
Ownership and Staff
Lastly, you will want to make sure you have a chance to meet the RV park or land owners—as well as the staff—of any campground you are considering. This allows you to get a feel for the attitudes of the people you will be dealing with on a regular basis.
If any person gives you a bad vibe, it's likely best to skip that campsite and move on to the next. Likewise, if you read reviews of a campground and see one negative review after another, you might just want to eliminate that option right off the bat. 
Popular Destinations for Long-Term RVing
Have the freedom to set up your long-term campsite wherever you like? If so, you might be wondering what the best long-term RVing destinations are.
Obviously, this will depend a lot on preferences, as well as time of year. While you can camp just about anywhere during the warmer months, most people flock to the south for the winter in order to avoid freezing temperatures and the need to winterize their rigs, and some people even choose to stay in those warm-weather places year-round.
Below we've listed some of the most popular long-term RVing destinations.
Florida
Florida is almost always warm and sunny. It's home to Walt Disney World, Universal Orlando, and several other awesome theme parks. It also has a number of amazing state parks and a few great national parks, including Everglades National Park and Biscayne National Park.
The cost of living in Florida is not terribly high, and the people are friendly. Best of all, Florida has a huge number of fantastic beaches that are perfect for cooling off should you stay in the state year-round.
All that said, we should note that long-term RV parks in Florida tend to fill up very quickly, with some booked as much as a few years in advance. If you wish to stay in Florida for the long term, make sure you plan in advance and book a site as soon as you can.
Texas
Texas is another warm place that is perfect for long-term RV camping. Depending on where you are, it does tend to get a bit colder than Florida in the summer, but the southern part of the state rarely sees freezing temperatures.
We also love that Texas has a wide variety of awesome things to see and do. From mountains and swimming holes to beaches and hiking trails, you won't be bored if you like to spend time outdoors. On top of that, you'll find a number of great museums in the cities and even some fun amusement parks, including Six Flags locations and a SeaWorld park.
As far as cost of living goes, Texas has some of the lowest living expenses in the country. Of course, the people are as friendly as they come as well, and finding long-term campsites in Texas is a bit easier than finding sites in Florida.
Arizona
Arizona is also pretty warm during the winter months and is very popular with RVers for this reason. That said, it is incredibly hot during the summer and escaping the heat can be difficult, as there are no beaches in the state. For this reason, we recommend Arizona for winter long-term camping, but not necessarily for the summer months.
We love that Arizona is home to tons of incredible national parks. These include Grand Canyon National Park and Saguaro National Park, both super unique places to visit. The state is chock-full of hiking trails, both within national parks and outside of these NPS sites. On top of all the outdoor activities, the cities of Phoenix, Flagstaff, and Tucson all have some great museums and attractions to check out.
The cost of living in Arizona is once again lower than average, so finding an inexpensive site and paying for groceries shouldn't be an issue.
California
Lastly, there is California. We love that southern California offers wintertime sunshine and activities such as beach-going, Disneyland, and Joshua Tree National Park. Meanwhile, northern California is perfect in the summer months and is home to great places like San Francisco, Yosemite National Park, and the Redwood Forests. If you're able to move seasonally but prefer to stay in the same state all the time, this state is a great option.
The one major drawback of staying in California? It's expensive. It's difficult to find an affordable long-term campsite in the state, and things like groceries and gas will cost a pretty penny. Still, staying in an RV in California is much cheaper than renting a house, and it gives you the freedom to move much more easily should you need to.
As you can see, long-term RV camping is a great option if you want to live in an RV but can't move regularly. There are many places where you can live this lifestyle quite comfortably, and you might even save some money doing it. Why not start searching for long-term RV park options today? It might just be the first step you need to take to change your life for the better!
Need an RV to stay in during your long-term RV adventure? Be sure to check out our many RV rental options!