Travel Inspiration
August 27th, 2019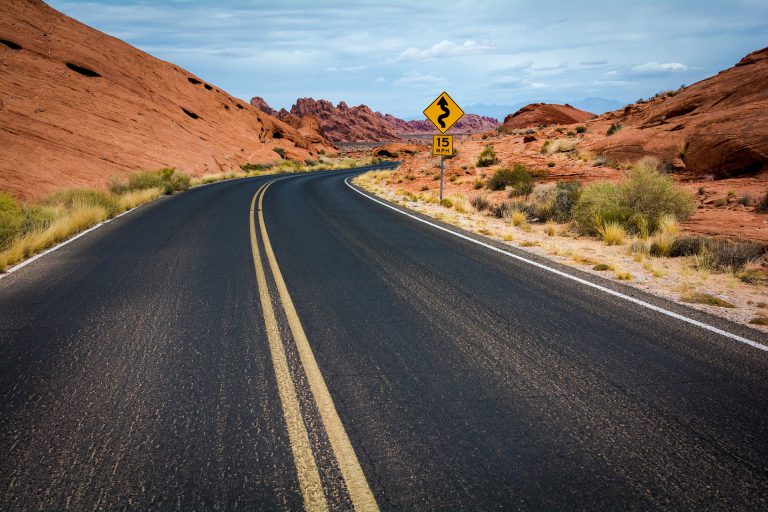 As an RV owner, you probably want to get as much use as you possibly can out of your RV. Sure, you could just keep going to that lake close to your house every weekend, but in our opinion, this would be a total waste.
After all, your RV has wheels for a reason. Why not use those wheels to do some exploring? You never know what hidden gems you might find when you head to new places. Adventures to places you've never seen are some of the most fun of all.
That said, while it is fun to adventure to new places, you might want to know a little something about those places before you head out. This is where RV road trip planning comes into play. By perfecting your trip planning skills, you can pick the best destinations for your family and make sure you have plenty of fun along the way.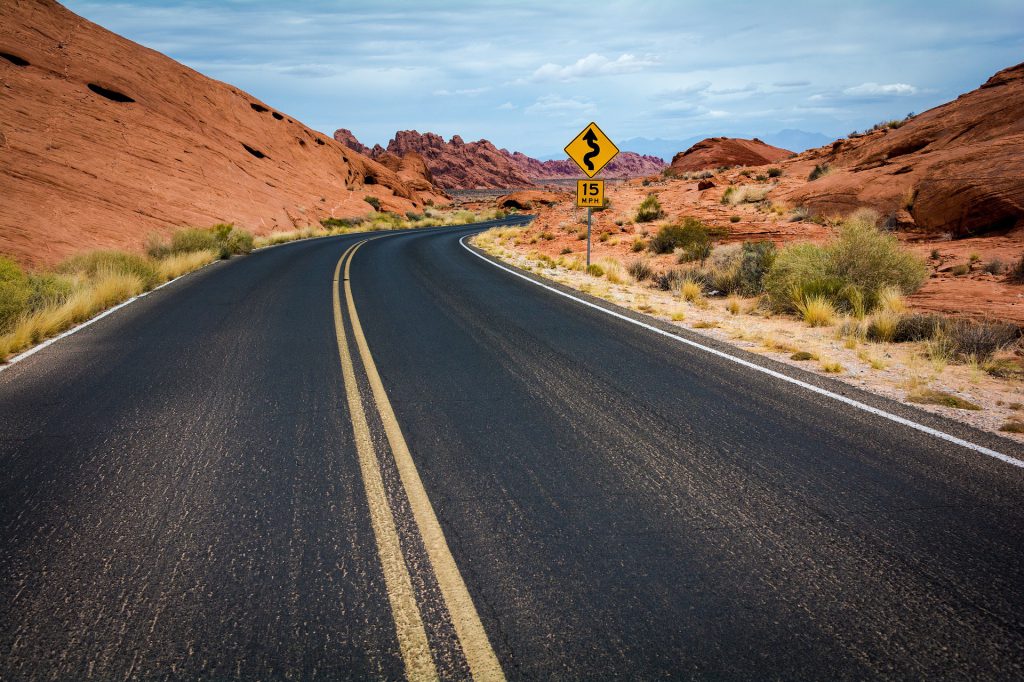 Becoming a Pro RV Trip Planner
You may be wondering how on earth someone becomes a great road trip planner. As with anything, a big part of this is practice. However, there are some other tips you can keep in mind to ensure you plan the very best trips possible.
Keep the needs of your family or travel party in mind.
If you have kids, you'll want to pick kid-friendly destinations. Outdoor enthusiasts may prefer boondocking in the wilderness. Meanwhile, those who prefer to be a bit more comfortable might want a nice RV park in the city.
Keeping the needs and wants of everyone in your party in mind will help make you the best road trip planner you can be.
Schedule in stops.
When traveling in an RV, you have the freedom to take your time during your travels. Take advantage of this by scheduling plenty of stops into your trips.
A driving route planner can help you find suitable gas stations and restaurants, and there are plenty of websites out there that can help you find attractions to see along the way.
Don't have much time to travel? Our recommendation is to choose a destination that is a bit closer in order to allow yourself a more leisurely travel pace.
Budget wisely.
Here's the thing: no matter how well you budget a trip, you're almost always going to need more than you plan for. For this reason, it's important to choose a destination that is well within your financial means.
Budget meticulously, accounting for every toll and parking fee, and then add a few hundred on top of that as an emergency fund. This will take a lot of the stress out of the trip.
Expect the unexpected.
Things go wrong. Go in with a plan, but know that your plan may need to be tossed out the window from time to time. This will help keep stress levels to a minimum and help you and your travel buddies see the excitement in the unknown.
The Best Road Trip Planner App
Of course, even the very best travel planner has some tools to help them get the job done right. For instance, people often feel the need to download a good road trip planning app before planning a trip. In our opinion, Roadtrippers is the best of these apps.
Roadtrippers allows you to map your route and add in all the stops along the way. Options include local eateries, gas stations, and even roadside attractions. Once you have your route perfectly mapped out, you can share it with family and friends, making sure everyone is on the same page.
Roadtrippers can help you find the best destination for your next trip by helping you see what kinds of attractions might be found where, and whether a particular route would work for you.
The Best Road Trip Planner Website
Of course, Roadtrippers is far from the only driving route planner out there, and while it is handy because it comes in app form, we don't believe it is the best option out there for RVers specifically. Therefore, if you're looking for the very best road trip planner with stops, you may need to put in a bit more effort, visit an actual website, and pay a small fee.
What website, you ask? RV Trip Wizard.
RV Trip Wizard is an absolutely amazing tool. It allows RVers to plan trips, add big-rig-friendly stops along the way, pick campgrounds based on location, price, and memberships they hold, and even estimate the total cost of their trip based on campground rates and gas prices.
While the program still does not have an app available, and while there is a $39-per-year fee to use it, we feel this is a worthwhile investment if you travel often.
If you are trying to decide where to go, RV Trip Wizard can help by showing you total trip costs, nearby attractions, and all of your campground options.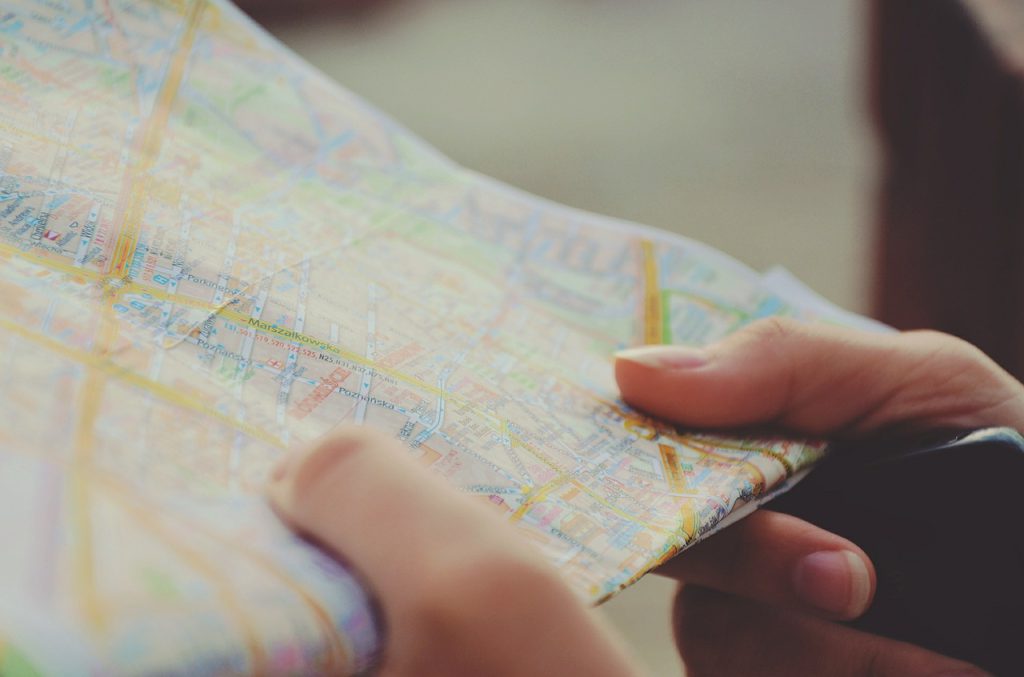 Other Road Trip Planner Tools
Roadtrip-specific apps and websites are great, but there are a few other planning tools you might want to put to use. Some are websites, others are physical items, but all are worth considering.
Campground Reviews — The very best place to go for reviews on campgrounds. Reviews are written by campers just like you, so you know you're getting an honest report.
TripAdvisor — Another great place to go for reviews, TripAdvisor is ideal for finding honest information on attractions and restaurants.
A Paper Road Map — Modern-day GPS technology is fabulous. That said, it isn't perfect. Therefore, having a road map on hand could save your trip.
Physical Road Trip Planning Journal — Planning on your computer or phone might be easy, but writing plans down in a physical journal is also extremely helpful. Take notes in a road trip planner journal, so you can be sure you have all the important info in one spot.
Local Social Media Groups — Want to find unique things to do while in a certain area? Check out local social media groups to get the word on upcoming events and find out where the locals go.