RV Owners
March 25th, 2020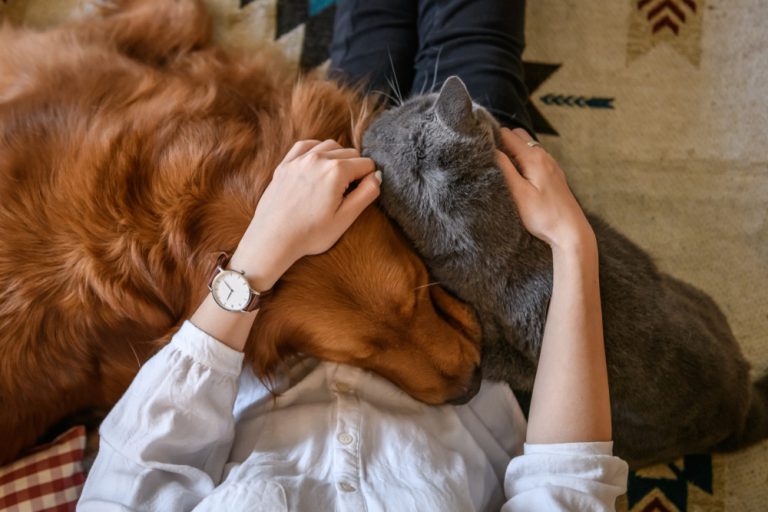 This is undoubtedly a very overwhelming time in modern history. Often, when you turn on the TV, scroll through your social media, or peruse news on your computer, you might have a little pit in your stomach with all the Coronavirus content. 
But there are also stories of hope and kindness that have come out of this uneasy time. Many people (who are well and able) are making a difference, and that is certainly something we can celebrate! If you're looking for ways to make a difference during this pandemic, we have some great ideas for you!
Check-in with Loved Ones and Neighbors
Now is a good time to check in with the people around you who are at a higher risk for catching and potentially having complications from coronavirus. There are great ways you may be of service to family, friends, and neighbors. Ask if you can pick up groceries or medication refills for them. Call or video chat often! Especially for those who live alone, having this connection is so important.
Be sure to keep the following in mind if you do run errands on their behalf:
Avoid

if you do not feel well or have been exposed to someone who is not feeling well. 

Wear gloves while handling their groceries, medications, etc. 

Drop off items outside the home.

Remind them to wipe down items you drop off with disinfecting wipes.

Keep social distance precautions – 6 feet apart. 

Wash hands for a minimum of 20 seconds with soap and water often.

Offer Helpful Services
Are you a yoga teacher or fitness instructor? Perhaps you can consider offering free online classes to promote mental and physical wellness. Easily stream through Instagram or Facebook live or record and upload to YouTube. 
You can also do what one of our amazing RVshare owners did! Lina recently shared with us how she's utilizing her RV:
"I decided to offer a few 1:1 private CPR certifications in our travel trailer for the healthcare providers in the middle of the current crisis. RV is easy to clean, has open air ventilation, restroom and sink with soap and running water inside, plus it protects my family who are currently staying at home 24/7. I have my first student tomorrow, he is a physicians assistant and the hospital won't let him start the new job at the hospital without the AHA BLS Provider certification."
Thanks, Lina, for providing this amazing service and showing a creative way to use your RV while not in use!
Donate Blood
From the RedCross: "As of March 19, the Coronavirus pandemic has resulted in the cancellation of over 5,000 blood drives which equates to 170,000 units of UNCOLLECTED blood!  Sadly, given that 80% of blood drives are held at universities, high schools, offices and places of worship, most of which are now closed or closing, the severity of the situation is likely to get worse before it gets better. And, while the blood supply shrinks, the need for blood continues.  Cancer patients, accident and trauma victims, and many others facing chronic health conditions that require lifesaving transfusions depend on healthy donors to give the gift of life. 
Donating blood is a safe procedure and the Red Cross is implementing measures to replace cancelled drives as quickly as possible, and ensuring all blood drives follow enhanced sanitation guidelines outlined by public health officials to ensure the health and safety of both donors and staff.  These include:
Checking the temperature of staff and donors

before

entering a drive to make sure they are healthy.

Providing hand sanitizer for use before the drive, as well as throughout the donation process.

Spacing beds, where possible, to follow social distancing practices between blood donors.

Increasing enhanced disinfecting of surfaces and equipment.
These measures have been implemented in addition to regular safety protocols to help prevent the spread of infections, such as, wearing gloves and changing gloves often, routinely wiping down donor-touched areas, using sterile collection sets for every donation, and preparing the arm for donation with an aseptic scrub.
If you are healthy and eligible to donate blood, please visit RedCrossBlood.org to make your appointment now."

Donate Money
This is one you can do without leaving your home! There are many organizations in need of donations during this time. Needed support efforts can vary greatly: disaster relief like the RedCross, charities for people in industries that are not able to work (like food and bar service), food banks, homeless shelters, animal shelters, and more. If you are in the financial position to do so, we recommend donating to a cause you believe strongly in and research organizations local to your area that can most benefit.
Donate Supplies
If you are not in a position to donate a monetary gift, consider what supplies could be given away in your home. Again, the need can vary, but homeless shelters and animal shelters can always use your help. During the COVID-19 pandemic specifically, cleaning supplies are likely the top of the list. Do you have extra hand soap, wipes, paper towels, or disinfectants that you can part with? Check out your local shelters to see if they are accepting. They'll also be able to share what other items they can use.
Adopt or Foster an Animal
Sadly, animals are not spared from the impact of the coronavirus. Many shelters are not able to utilize their volunteers at this time. This results in the dogs, cats, and other animals not getting the level of care that helps make their time at the shelter a little more bearable. Shelters rely heavily on volunteers to help get some energy out like taking the dogs on long walks and playing with the cats. If you're wondering how you can help animals in need during the coronavirus, consider fostering or adopting! Fostering animals means opening your home to allow them to leave the stress of the kennels and comfortably wait for the forever home. And if you happen to fall in love with them while they're in your care? Make it official and adopt them yourself!
Not able to foster or adopt? Circle back to ways you can donate money or supplies. And don't forget something that is always free to do: share about the shelters on your social media!
Get Crafty to Help Healthcare Workers
Calling all crafty people: we have a job for you! Due to the demand for masks, we are now experiencing a shortage for the people who critically need them – healthcare workers. Healthcare workers are truly heroes, especially during this challenging time, and they are on the front lines of potential exposure to coronavirus every day. 
If you have a sewing machine, consider using it to make masks for them! Here you will find instructions, including a sewing pattern, to make the masks. It can't be stressed enough: please avoid if you do not feel well or have been exposed to someone who is not feeling well. Also, be sure the area you are working in is thoroughly disinfected and your hands are clean.
Take good care of yourself during this time and look out for one another!