How Tos & Tips
November 22nd, 2019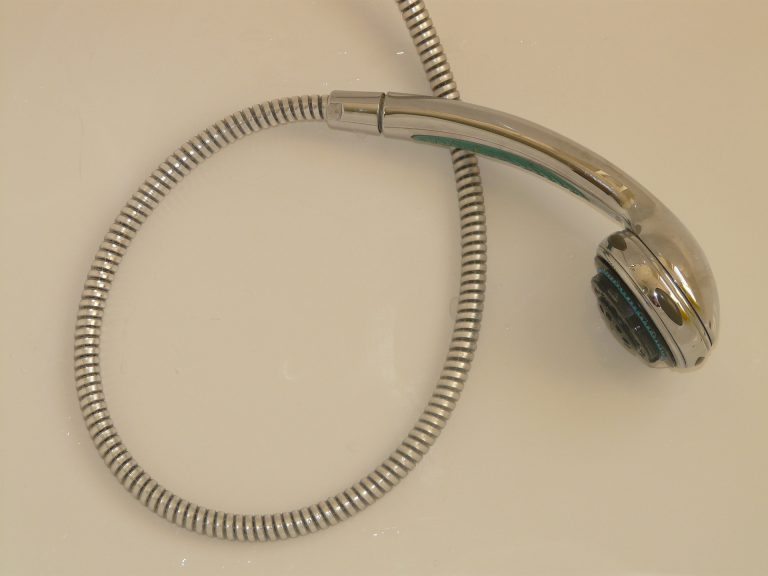 If you have a motorhome, you know just how handy it is to have your very own shower with you wherever you travel. Want to get clean in a parking lot? No problem! Need a shower while visiting the beach? Your motorhome has you covered.
That said, an RV shower does come with a few challenges. Some complain that their camper shower is too small. Meanwhile, others don't love their stock RV shower head. Fortunately, most of the common problems people experience can be fixed. Not only that, but we actually recommend doing a few things to improve your motorhome shower before ever hitting the road for your first adventure.
Here are our top tips for improving your RV shower and making the most of having a bathroom on the go.
Using RV Shower Space Well
As you might imagine, one of the most common complaints about RV showers and tubs is the lack of space. Obviously, an RV shower can only be so big before it's taking more than its fair share of the space. However, this doesn't change the fact that you may be left feeling a little claustrophobic every time you shower in your tiny home-on-wheels.
Fortunately, there are ways to maximize the space you are given, making the tiny RV shower stall feels bit bigger and more manageable:
Replace the Curtain Rod — Start by replacing the straight shower curtain rod or RV shower door with a curved curtain rod. This will pull the shower curtain out and away from your body while you shower.
Make Room for the Soap — Shelf space in an RV shower is typically pretty limited. Investing in a hanging shower caddy or installing wall-mounted soap dispensers gets things off the floor and the sides of the tub, making the space feel a bit bigger.
Finding the Best RV Shower Head
Another super common issue people have is with the shower heads that are installed in RVs at the factory. These stock shower heads don't offer great water pressure, making the RV shower experience less than pleasant.
This is where the Oxygenics RV shower head can help. This amazing shower head mixes air with water during delivery, creating the perfect water pressure and conserving hot water in the process.
This is by far the best RV shower head on the market, and by using it, you will have a more enjoyable bathing experience, help your fresh water last longer, and ensure you have hot water for your entire shower.
Improving the Look of Your RV Shower Stall
If you have an older motorhome, you may be looking for ways to spruce up your RV shower by installing an entirely new RV shower surround, or at least a new RV shower pan. This is understandable, especially if you're dealing with cracking or yellowing—both common problems when it comes to the plastic surrounds typically used in motorhomes.
You might think such an RV shower stall upgrade is far beyond your abilities. However, there are kits out there that make this a relatively easy process for the average handyman (or woman). Just be sure to give yourself plenty of time, and be very careful not to damage the walls while removing the old surround and pan, and you should be good to go.
Once the job is done, you're sure to be quite pleased with your shiny new look!
More RV & Motorhome Shower Tips
Looking for more ways to improve your RV shower? Here are a few more of our favorite tips and tricks for doing just that:
Change Out Your Water Heater — Even with the awesome Oxygenics shower head mentioned above, you might find yourself running out of hot water when several people need to shower each day. You can solve this problem—and make shower time much easier—by installing an on-demand hot water heater.
Upgrade Your RV Outdoor Shower — Sometimes messes are just too messy to come inside. This is where an outdoor shower comes into play. If you find yourself using your outdoor shower often, you might want to consider upgrading it. This removable curtain rod is perfect for creating a private space.
Make More Hanging Space — Do you find yourself constantly searching for a place to hang your wet towel or swimsuit? A tension rod across your shower will quickly and easily create more hanging space. Simply take the rod down when it's time to shower and put it up when you're done.