RV Owners
November 21st, 2019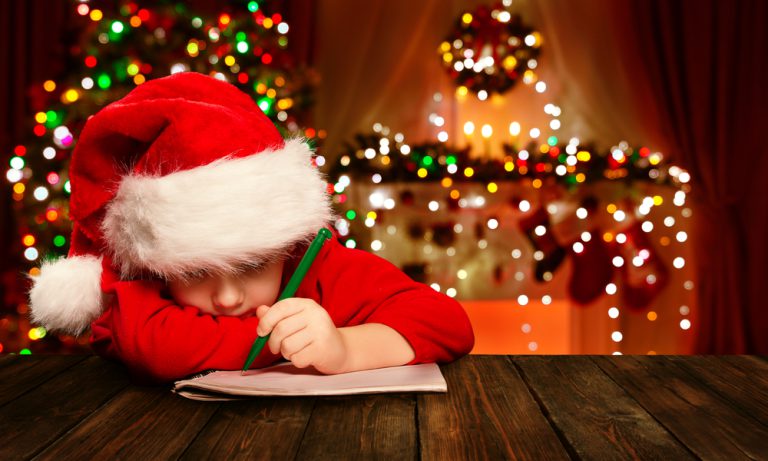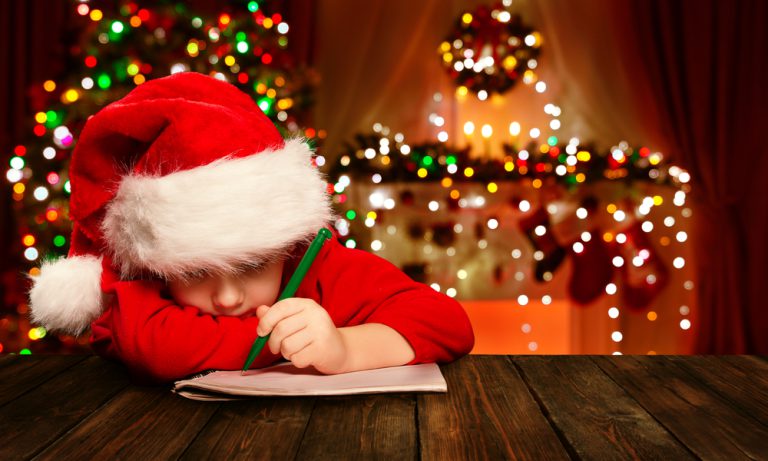 It's that time of year again: everyone's making up their holidays lists and checking them twice. (Can you believe we already made it to mid-November??)
But let's be real. While we're busy shopping for others, we're also eyeing the fancy new merchandise for ourselves… and many of us make holiday wish lists for ourselves that are just as detailed and lengthy as our to-buy-fors.
And that's okay! After all, your friends and family have to get you something this year, and as your own list proves, all that shopping can be a little overwhelming. You're actually helping out your loved ones by checking out which goodies you want to find under the tree on Christmas morning, right? That's what we thought. Now on to the best new RV gear!
New RV Accessories
Wanna feel like a kid again this holiday season? Christmas wish lists are for adults, too! Here are some of the coolest new RV accessories that we're crossing our fingers for this winter.
1. RV Stove Top Cover
If you camp in a smaller motorhome or travel trailer — or heck, even a big one — you know that space is at a premium. That's doubly true in the kitchen, which is, after all, the heart of any house, even one with wheels.
If you (or your resident RV chef) experience the familiar frustration of simply not having enough room in your RV kitchen, you're not alone. What's more: there's an easy fix that can significantly beef up your counter space for a very minor investment!
Camco makes beautiful RV stove top covers, which can give you more room to prepare food before you make a meal or clean up the dishes afterwards. In most RVs, that stovetop takes up a decent chunk of the kitchen real estate. Just imagine having it back to do with as you please! This little gadget lets you do just that, and it's available for less than $50 on Amazon.
2. Spice Gripper Clip Strips for Plastic Jars
We're keeping it in the kitchen for now, which brings us to our next must-have RV holiday wish list item: clip strips for plastic jars, the perfect way to make a mobile spice cabinet that doesn't leave you feeling frustrated and disorganized. I mean, how many times have you arrived at camp, ready to whip up a delicious dinner, only to find your ersatz spice cabinet in shambles from the trip?
Along with keeping your spice jars organized and upright, these clip strips allow you to see each and every bottle, so you'll never end up accidentally purchasing multiples of the same spice (come on, you know you've been there). And keeping them tacked onto the inside of a cabinet door has the added bonus of freeing up more storage space… which as you know, in an RV, is never a bad thing!
Best New RV Gadgets
Looking for more items to add to your RV holiday wish list? Read on! Here are some of the best new RV gadgets on the market.
3. Instant Pot
This is the very last kitchen-related item, we promise! (Well, on this list anyway.)
And we also know that faithful readers of the blog have probably heard us sing the praises of this all-in-one kitchen appliance so often, your eyes are rolling as far back into your heads as possible. (I mean, we do have a whole darn post about these suckers.)
But we don't sing those praises lightly… and if you don't have one yet, we really think you might want to put an Instant Pot on your list for Santa, even if you don't RV often.
Why, you ask? Well, for one thing, a pressure cooker is a special kind of magic. There's nothing like coming home hungry and realizing tonight's ingredients are still frozen… but when you have an Instant Pot, that doesn't matter. You can still throw them in and have a delicious, hot meal in a matter of minutes.
But for RVers specifically, an Instant Pot unlocks a world of delicious possibilities you just wouldn't have had otherwise. Most rigs have only a stovetop and a microwave, which makes performing certain cooking operations a whole lot more difficult… and in the case of making, say, a stew, could easily mean burning through all your propane in a jiffy.
An Instant Pot gets you multiple functionalities for a small price and an even smaller footprint, and that's just about perfect when it comes to motorhome or travel trailer living. Plus, you can use it at home, too — it's a no-brainer!
4. TastePURE RV Water Filter with Flexible Hose Protector
Especially for those who live on their RV full time, having to rely on bottled water can become a major pain in the butt… but at the same time, you might not want to drink from the shore hookup at your RV park. In some cases, it's little better than water from a garden hose, and depending on the hose you've got, it might not taste or smell great.
And even in a best-case scenario, city water is often contaminated with all sorts of pollutants and bacteria… and that's doubly true if you're at a remote campground somewhere.
But if you've got a high-quality RV water filter on board, you don't have to worry about any of that stuff — or about running to the grocery store to purchase a case of Evian. You can simply drink what comes out of your tap to your heart's desire! It may seem like a small thing, but in the long run, it means freedom. Who wouldn't want to give you that gift?
Best Travel Trailer Gadgets
If your rig goes where it's towed, hang on tight: we've compiled some of the best travel trailer gadgets you've just gotta have on board.
5. X-Chock Wheel Stabilizers
If you camp in a travel trailer, you know how wonderful it is to have all that extra leg room to roam around in — after all, your rig doesn't have to devote any space to a cockpit.
But you also know what a pain it is not to have automatic stabilizing jacks built into your RV, like your neighbors with their tricked-out, 40-foot diesel pushers might. You've gotta do the leveling yourself, possibly with a hand crank and some good ol' wooden blocks… and even so, when you walk around inside the trailer, you might feel things getting wobbly.
Fortunately, there's an easy way to prevent that: throw some X-chock wheel stabilizers onto your trailer, and suddenly it feels like you're padding around a foundation-built house! They may look like medieval torture devices, but we assure you they're a worthy investment that'll make your trailer much more comfortable… and they're a great add to your holiday travel wish list, as well.
6. Anti-Sway Bar Control Kit
We've all been there — and by "we," I mean travel trailer owners and renters. You're cruising down the road just as happy as can be, when suddenly a big truck passes you on the left, and your whole rig is set to swaying. It's pretty unsettling at best, and at worst, it can be downright unsafe.
Which is why more and more folks who tow their rigs are investing in an anti-sway bar control kit, which allows you to add on this nifty little appendage to your hitch that keeps your trailer riding along smooth and easy behind you no matter what you encounter on the road. Once it's put together, this add-on is easy to install onto your weight-distribution hitch, and you can also decide not to use it if you're making a shorter haul.
Looking for Even More Goodies to Add to Your Travel Wish List?
Whether you're looking to beef up your Christmas wish list for 2019 or just eager to find the best RV accessories you'll add to your packing list in 2020, we've got plenty more suggestions where these came from! Check out the following RVshare blog posts if you're still in the mood to window shop — or, you know, actually pull out your wallet.
Happy holidays — and hope you get everything on your travel wishlist this year!
This post may contain affiliate links.