RV Owners
January 20th, 2021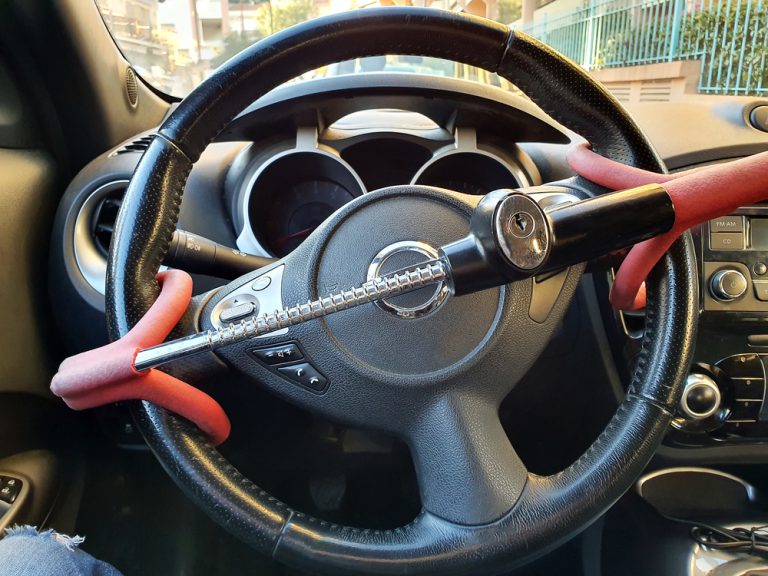 Just like your car, your personal RV is an investment that you want to take the necessary precautions to protect. Whether it's while your unit is being rented out by a customer on the RVshare platform, in your possession for personal use, or sitting stationary at the location you store it at, you'll want to be prepared for unexpected scenarios.
Below, you'll find a list of different gadgets and tools you can install, and preventative measures you can take to make sure that your RV is always safe and secure.
1. GPS Tracker for your Unit
This one may seem like a given, but a tracking device that you can install on your RV will always give you the peace of mind you need to know the exact location of your unit, as well as how fast the unit is moving.
There are tons of different options you can choose from online, all with varying degrees of effectiveness as well as price. Some will report the location of your unit every few hours, while others will be able to give you live updates as well as speedometer readings in real time. That way, if you're concerned that a renter may be speeding, or taking the unit to a different location then they previously stated, you can have the evidence in the palm of your hand.
A typical price range of one of these trackers can be anywhere from $30 to $200 and can be purchased right from Amazon. Below are some links to a few different trackers at various price points. One other thing to note, however, is that some of these devices do require a subscription to use.

Most Expensive 
2. Hitch Locks & Wheel Clamps
If you're one of the many owners on RVshare who only deal in stationary rentals or exclusively pick up and drop off your unit at the beginning and end of a reservation, you may want to invest in a hitch lock or wheel clamp for your unit. 
If you're ever concerned that a renter may take your unit somewhere without your permission, installing one of these hitch locks or clamps can act as a great deterrent for potential theft or unauthorized use. Wheel clamps are incredibly effective and easy to install. There are plenty of brands out there that offer maximum protection without breaking the bank. Hitch locks are a good idea as well, but aren't quite as effective as the wheel clamps.
Depending on your budget, these items can run you anywhere from $50 – $500. If your unit is worth protecting, it may be a good investment.
3. DashCams
DashCams are another important piece of tech that you can use to deter unauthorized renter use or potential theft. Some cams are equipped with 360° capabilities so that they can swivel around to record the entire cabin. They can also come with sensors that detect crimes like break ins or theft. With a dashcam, you'll have video evidence of exactly what occurred in the event of theft, a vehicle accident, or any other scenario that isn't the norm. With varying prices, and tons of different options, here is a good middle ground cam if you're looking for something that gets the job done and isn't too expensive.
4. Back-Up Cameras
If you have a renter who may be newer to driving a sizable vehicle such as a class A or class C, you may want to invest in a back up camera. This way, it can make it quite a bit easier for renters to back up into a camping spot, fill up for gas, or just help with general situational awareness. Aside from helping renters know where they're going, it can also serve as a means of convenience and accessibility for you or any potential renter on the platform.
5. Steering Wheel Locks
Mostly for anti-theft protection, a steering wheel lock can make it all but impossible for someone to take your unit without permission. If they're unable to steer the vehicle then chances are it's going to stay put. These are relatively inexpensive pieces of equipment that can give you the confidence to know that your vehicle isn't going anywhere unless you're the one behind the wheel.
These are going to be the most common deterrents to any sort of vehicle theft or unauthorized use of your unit and will guarantee that when you wake up in the morning, your vehicle will be in the same place that you left it. While any sort of RV theft is incredibly rare on rental sites like RVshare because of our two-factor facial recognition system and photo ID requirements, it is much more common in day to day life. Because of that, you always want to protect your assets as much as possible. Almost all of these items are interchangeable with your car or SUV as well so even if you don't have an RV or travel trailer, you can still use these tips and tools to make sure your vehicle is secure.
This post may contain affiliate links.