RV Parts & Accessories
Last updated on February 19th, 2023. Originally published on June 4th, 2015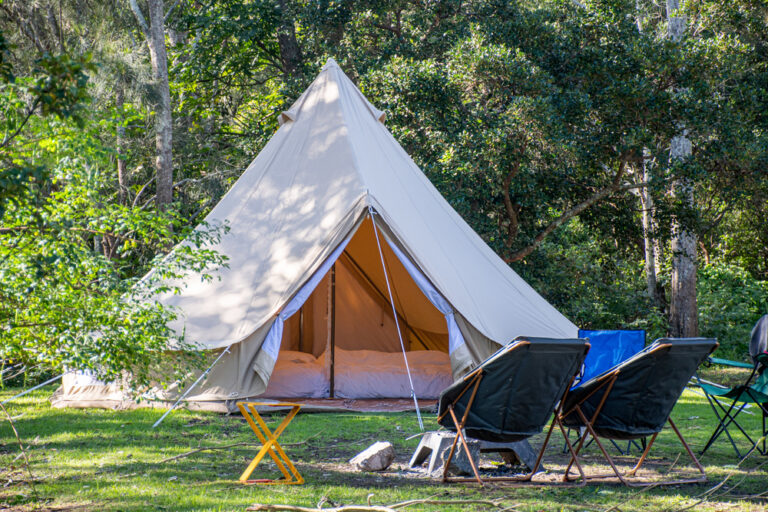 Glamping or glamorous camping is camping in the outdoors minus all the uncomfortable things that some people find hard to deal with. It's a great way to enjoy a natural setting with all the luxuries and amenities of a hotel or home.
Let's call it luxury blended with nature.
Glamping provides some of the luxurious facilities that basic camping does not. These facilities allow you to relax and enjoy the natural surroundings with comfort. Some of the amenities include comfortable beds, flat-screen TVs, heated floors, kitchens, air conditioning, spas, Wi-Fi, chefs, and fully equipped rooms with fine linens.
Types of Accommodations
Glamping can be done in a variety of accommodations including tents, tree houses, tepees, yurts and much more.
Yurts
Yurts are Mongolian-style homes that feature a portable and durable wooden lattice circular dwelling covered with felt or skins. This type of accommodation features a wood-burning stove at the center, and a chimney coming out from the top.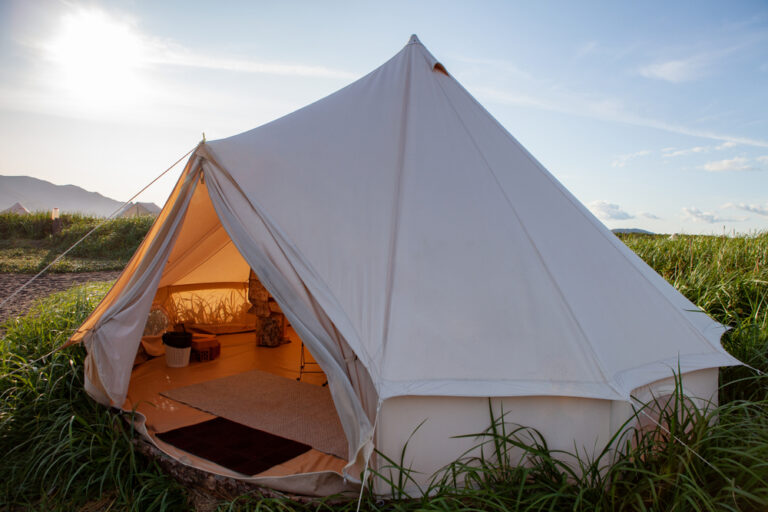 Safari Tents
Just like camping, safari tents are used in glamping too. These rectangular tents are made of weather resistant and robust fabrics that have spacious interiors providing you with ample space for furnishings.
Tree Houses
Tree houses are everyone's favorite. Built on high branches of a tree, tree houses promise mesmerizing views and fresh air. They are generally made from strong timber wood and are easily accessed via ladders or stairs. These houses blend in perfectly with the natural environment and provide a lot of space with luxurious amenities.
Tepee Style Tents
Tepee glamping tents are traditional, cone-shaped tents that were earlier made from animal skin and wooden poles. These days, animal skin has been replaced by canvas, and the tents have adjustable flaps that provide ventilation inside the tent.
 The Cost of Glamping
Whether you are looking for luxurious or modest accommodation, you can find a variety of places to glamp at prices ranging from $100 to several thousands of dollars. Some exotic and infrequent destinations include a wide variety of activities like horse riding, safaris, and water sports. Many destinations also provide you with personal chefs and butlers.
So pack your bags and get ready to have some fun glamping. Get up close with nature while enjoying all some pretty great luxuries.
Thanks for reading and don't forget to comment and share below!