Travel Inspiration
Last updated on January 11th, 2023. Originally published on November 21st, 2022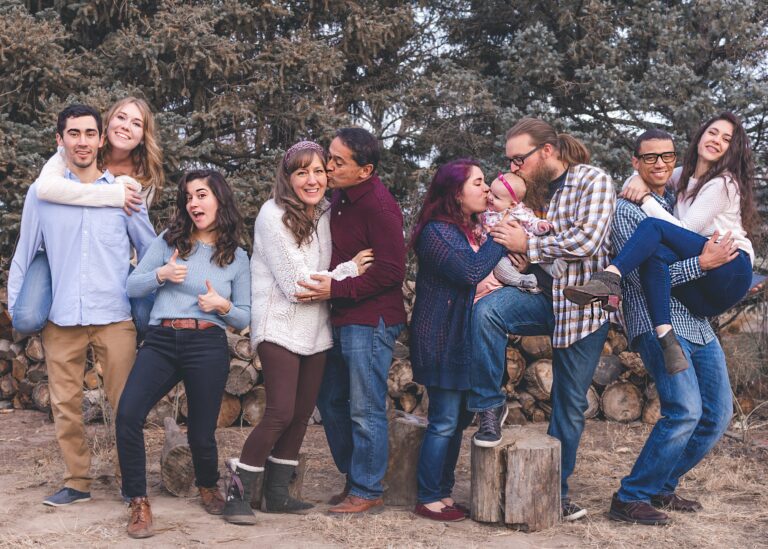 Here at RVshare we are on a mission to get everyone outdoors. So, this holiday season we wanted to create a different kind of gift guide. One that inspires time outdoors. Simply put, thoughtful gift ideas that get your family and friends outside.
Truth is we all have different reasons as to why we tend to skip time outdoors. We are not all hikers or backpackers and that is okay! In fact, we are here to remind you that time outdoors can and should look different for everyone. It can be as simple as an evening in your backyard or as pre-planned as an RV trip to your favorite state park. Whether complete newbies to the outdoors or somewhat experienced, this guide is meant to inspire all the people you love to spend more time between the trees.
A big part of that is getting them to feel comfortable, prepared and excited to spend time outdoors. And because we meant it when we said your gift should be thoughtful, this gift guide is not just another generic camping list. Instead we matched personalities with gifts that will prepare and inspire them to get outside. Let's get started!
For the ones who want to be comfortable at all times
You know the ones that take the best seats of the house and call shotgun on road trips.
A rocking chair – but make it outdoor friendly. Talk about a comfortable place to sit and enjoy some fresh air.
Want something more fun? How about an inflatable couch! Yup you read that right. A personal couch that's easy to pack and easy to enjoy. Good luck getting them back inside.
For the ones with little ones
For them, easy and helpful are the most important things. Gear them up with an outdoor carrier or help them explore their backyard. This activity book is sure to inspire time outdoors for the whole family.
For the ones that are *always* too cold
The first ones to warm up by the campfire or go back inside when the sun goes down.
What they probably need is an insulated jacket. Here quality makes a big difference so we found the warmest one for you. But sometimes a jacket alone won't cut it. That is why a durable outdoor blanket makes the perfect gift. Not only super functional, easy to clean and very warm, but it also comes in different colors and styles.
Or too hot
We know them and we love them. The ones who try to escape the heat and think moving to the North Pole might be a good idea.
There is no better way to cool off while outdoors than with an ice cold beverage. But let's be real. Taking a cooler everywhere is not fun. Gift them a backpack cooler instead! Easy to carry and enjoy.
A cold drink won't get them outside? That is okay, this portable hands free air conditioner might!
For the ones who don't love the sun
Sunscreen is their best friend but they'd still rather be in a shady spot.
Not sure if there will be anywhere to take cover where they're headed? With this portable vehicle awning that can be set up pretty much anywhere, they don't have to worry. Looking to inspire them to move around outdoors? Once they try sun protection clothing it will be hard to get them to stop.
For the ones that couldn't imagine going 'off grid'
You know, the ones that prefer to keep their phones with service and their laptops charged at all times.
Once you introduce them to this portable power station and this signal booster you might lose them to the outdoors.
For the ones that don't want to compromise a meal aka the foodies
No Uber eats? No problem. Inspire the foodies in your life to cook and enjoy food outdoors with the right setup.
With this cast iron cooker they will unlock camp chef status. Or just pack their favorites in a food jar and get outside.
For the ones that feed mosquitos and bugs
There is not enough bug spray in the world to get them outside.
But maybe trying insect repellent clothing is the magic trick. And because there truly isn't a bulletproof way to save them from bites, help them deal with them afterwards with this bug bite thing.
For the ones that can't start their morning without coffee
They send the classic "can we stop for coffee first?" text.
Avoid the detour or the chance of bad coffee and gear them up with a collapsible kettle and a collapsible coffee dripper.
For the ones that think sleep is too important
This is for the friends that have FOMO missing the camping trip but also ask if they can sleep in a hotel room instead. With this well reviewed insulated sleeping pad and inflatable pillow you can finally count them in.
We hope this gift guide inspires you and your loved ones to get outside, we can't wait to see out there!
Happy holidays!