Travel Inspiration
September 2nd, 2015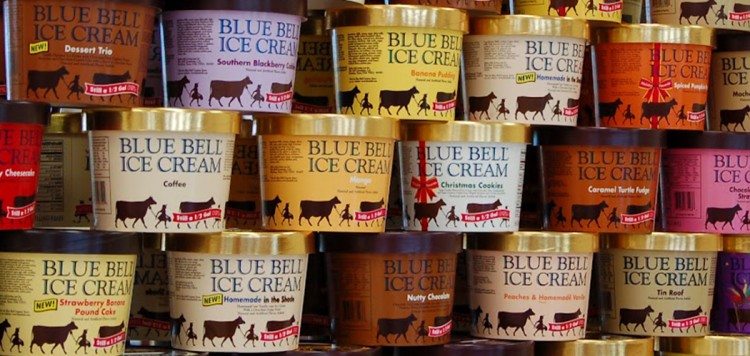 Everybody loves a good field trip — especially children. But not many of us are aware that the occasion can be used as an opportunity to greatly enhance your knowledge. No matter if you are an adult looking for something new to learn, or a child on a school bus, a factory tour should definitely make the list on your next road trip.
Seeing in-person how some of our favorite products go from raw material to finished product is an amazing way to learn about and better appreciate the world of manufacturing.
To get you started on this wonderful new pastime, here is a list of the 10 best factory tours in the western United States:
1. Leatherman Factory – Portland, Oregon
To prove that factory touring is a popular past time —  there are so many participants at the Leatherman Factory that you need to reserve your spot on this tour. The one-hour visit is available for 10 participants at a time, only on Wednesday at 10 a.m., and an extra tour on Fridays in summertime. On the tour you will learn how Leatherman tools are created, from the process of steel punching, polishing, assembling and finally quality control. Producing more than 1 million tools a year, this is a large 90,000 square foot factory, where you need to walk and stand plenty, so the tour is recommended for those aged 12 and above.
Find out more at leatherman.com.
2. Jelly Belly Jelly Bean Factory –  Fairfield, California
Obviously a kid favorite, this 40-minute tour is available everyday between 9 a.m. and 4 p.m. The process of jelly bean making is presented from a covered suspended walkway, and the weekday tours have the bonus of seeing the staff during production, while the weekend ones only see a pre-recorded process. The tours are ADA and stroller accessible and include samples, which automatically makes them great for all fans of jelly beans, no matter the age.
More information at jellybelly.com.
There is also a factory warehouse in Pleasant Prairie, Wisconsin, which might make your visit list with its 30-minute train tour. The warehouse, however, is set to close at an unknown date in the future, so checking with the factory before the tour is highly advised.  jellybelly.com/wisconsin-candy-store
3. Taylor Guitar Factory – San Diego, California
The 75-minute tour is free and available every day during the week at 1 p.m., with participants having to be there 10 minutes before. The factory presents to visitors all the processes of guitar making,  from selecting the wood to finishing up the product. The tour includes frequent walking, so young children are not advised to join.
For more information, visit taylorguitars.com.
4. Bureau of Engraving and Printing – Fort Worth, Texas
Just as tempting as the image above, this amazing 45-minute field trip allows kids of all ages a guided tour to see U.S. currency being printed from a catwalk above the printing floor. The tour also includes a clip about the printing process, and how could anyone forget to buy funny money-themed gifts from the shop. Tours are held Tuesday through Friday, from 8.30 to 4.30, on a first come first served basis. Also, take note that security measures will leisurely take 30 min.
If interested be sure to visit moneyfactory.gov.
5. Blue Bell Ice Cream Factory – Brenham, Texas
This delicious tour is available every weekday between 8.30 a.m. and 3.30 p.m. on a first come, first served schedule. After securing your spot on the tour, you have eight educational DVDs to choose from in the tour center so you don't get bored as you wait for the tour to begin. During the 45 minutes tour a guide will take you to three different observation decks overseeing the production floor and different parts of the ice cream making.
It starts with the homogenization process, continues with the particularities of creating the Rainbow Freeze Bars and the Ice Cream Sandwiches, and ends grandiosely with filling the Blue Bell cartons with the finished ice cream. The tour is not free, costing $4 for children age 5 and lower, and $6 for adults, but it does include a big serving of your favorite Blue Bell ice cream flavor at the end, just before being guided to the gift shop, where you can buy even more ice cream.
There are also additional locations at Broken Arrow, Oklahoma and Sylacauga, Alabama, links to which can also be found on bluebell.com.
6. John Deere – Iowa
No exact location is provided because four different tours are available in different places, each presenting another a different aspect of John Deere construction. Each one of the four locations specializes in different John Deere products, but all follow the same touring process. The plants begin the tour with an exclusive introductory video, varying between 5 to 15 minutes, before a guide will hand you the headsets and googles required  to board the 'cart' that transports you through the factory.
Several stops are made along the way at various areas where the guide explains in detail a certain process in manufacture. Tours are aimed at people above 13, and while they are a long 1.5 hours each, they are very popular, requiring you to make a 48-hour reservation beforehand.
Learn more about the factories at: www.deere.com.
7. Tillamook Cheese Factory – Tillamook, Oregon
This factory allows visitors to view the cheese-making process during a self-guided tour along an enclosed walkway above factory level. Master cheese makers will be seen in practice, and screens are present to explain visitors exactly what they are seeing. This method allows everybody to enjoy the tour at their own pace, peacefully tasting the cheese samples in the meanwhile. We advise that you try out the cheese curds, with their yummy squeakiness when bitten.
Visit tillamook.com for more information.
8. SAS Shoe Factory – San Antonio, Texas
The SAS General Store might have a free factory tour that shows how shoes are being made, but most people stop for the gift shop full of SAS shoes. Additionally, the 'general store' vibe is not only intended on paper, as you can always grab some paper bags of popcorn a nickel each and cups of soda for dimes. The tours are Monday to Thursday three times a day, at 9.15, 12.30 and 2.05, lasting about 45 minutes each. They are free, which means prior reservations are highly recommended.
Don't forget to also have a look over it at sasshoes.com.
9. Hammond Candies – Denver, Colorado
Free tours to a candy making factory is something anybody would enjoy so thankfully they are plentiful — during weekdays from 9 to 3, and on Saturdays from 10 to 3. The master candy makers demonstrate how to craft traditional candy canes, wonderful lollipops and plenty of hard candies, all of them from scratch and by hand. And if this is not enough to tempt you for a visit, at least have the kids check out the tour video and perhaps get a look at the 'Kid in a Candy Store' TV clip while they are at it here: hammondscandies.com.
10. Boeing – Everett, Washington
$20 per adult, and $14 for children under 15 is definitely not cheap for a factory tour, but you can shave $2 on each ticket by making an online reservation, and even if you don't, this wonderful field trip is well worth the money. Not only are you in the largest building in the world, you'll be able to watch 747s, 777s and 787s being assembled.
The 90-minute guided tour starts with a video on the history of Boeing before heading into the manufacturing plant. This is where you'll see those immense jets being assembled, while the guide takes care to explain the process. The tour fee includes admission to the Future of Flight Aviation Center and Gallery, where you'll find plenty of interactive activities, such as designing and building you own aircraft. The center allows photographs and while there are no age requirements for the visitors, the attendees must be 4 feet tall and over.
If you still catch summer season this year (or wait until the next), Boeing has another museum in St Louis, free to the public which is only open during summer months. Check out more about these here: www.boeing.com.