Travel Inspiration
May 15th, 2020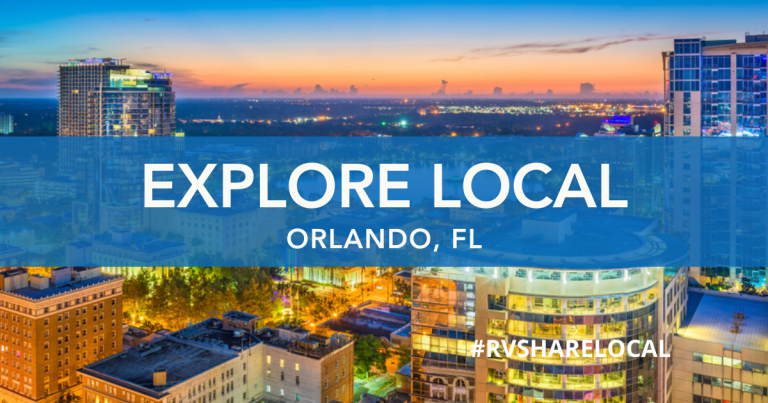 Sometimes the best adventures are the ones close to home. And in Orlando, Florida, adventure is full to the brim. You can definitely satisfy your wanderlust drive – seeing new places, experiencing new things, meeting new people – without even leaving town.
So join us as we Explore Local: Orlando, Florida.
Why We Love to Travel
So why do we love to travel in the first place? Well, we've already said that a huge appeal is the new-ness a place has to offer. Getting to experience cultures that are different from our own or eating cuisine that is not what we're used to are amazing ways to grow as individuals and learn about others. Seeing how other people live helps us keep an open mind and even gather inspiration to bring back into our daily lives.
Travel is also a great way to get away from the day-to-day. Breaking up our routines with a fun trip definitely recharges the batteries and helps prevent us from getting burnt out. 
But again – you don't have to go far from home to get this perspective! 
Benefits of Traveling Locally
While the culture an hour away from your home might not be drastically different from what you're used to, you can still gain a deepened sense of appreciation for where you've laid your roots. Plus, traveling locally has a lot of benefits:
More cost-effective.

Local travel is certainly a budget-friendly way to explore! Many activities and parks are free or have a low cost of entry. For day trips, you can also pack your own meals to save.

Eco-friendly way to travel.

Travel is hard on the environment, but putzing around your area is more sustainable than air travel. 

Quick trips.

Getting out locally means you can do it more often! Long weekend trips are a lot easier to take when the destination is a short drive away.

Easy to plan.

Preparing your itinerary for a local getaway will likely save you some time and stress.

More convenient.

Especially if you have little ones, sticking close to home may be much more convenient than far-off destinations. If you forget something, have an emergency, or need to cut the trip short, being close by definitely has its benefits.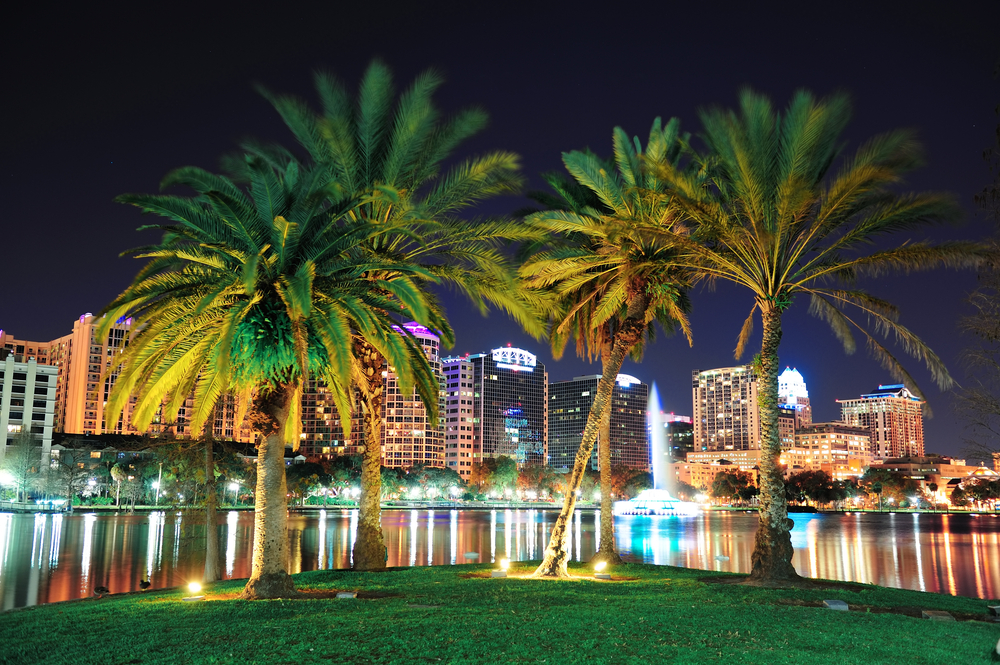 Explore Local: Orlando, Colorado
Yes, Orlando is full of grand theme parks, but there's much more to the city than a certain charismatic mouse. This guide is perfect for those living in or near Orlando who want to get to know the city even more. If you're looking for fun things to do in Orlando, this is the guide for you!
*Note: Some of the suggestions may not be doable due to coronavirus closures, but keep this list handy for when things start opening back up more! Be sure to check individual pages for specific operation details.
Local and State Parks in Orlando, Florida
One of the best parts of The Sunshine State is getting out and about in the sun. Of course, you're no stranger to carrying sunscreen around and being super conscious of your exposure, but here's your friendly reminder just in case! 🙂
Wekiwa Springs State Park
Wekiwa Springs State Park is just a few minutes from downtown and is a beautiful place to spend the day. There's lots to do here between land and water activities! Swim and snorkel in the beautiful crystal-clear waters. Take a hike on one of the many trails. This park is known for wildlife sightings, such as white-tailed deer, gopher tortoise, turkeys, and more. Remember to not approach animals in the wild and keep our wildlife safety tips in mind!
Local Insider Tips From Steven Madow:
Gaston Edwards Park
Gaston Edwards Park on the north side of Lake Ivanhoe is an amazing place to take a short walk and check out the sun setting over The City Beautiful. It's dog friendly and has tons of restaurants (and bars) nearby to enjoy after the sun goes down.
Best Hiking Trails in Orlando
Lake Apopka North Shore
Another great area for hiking, boating, and more is Lake Apopka North Shore. This beautiful park has dozens of trails to stroll about. Bring your binoculars for bird watching or your boat to go fishing. Take the 11-mile Wildlife Drive, complete with a self-guided audio tour.
Lake Eola Park
Located right downtown, Lake Eola is a nice park for an afternoon picnic or catching a show at Walt Disney Amphitheater. There is a trail that loops around the lake, about 1 mile long and paved. 
Other Outdoor Activities in Orlando, Florida
Go Paddleboarding
Stand-up paddleboarding has become very popular over the last few years. This sport is both relaxing and beginner-friendly. Paddleboard Orlando is a great place to start! They offer over a dozen tours, or you can go out on your own. You can also rent kayaks and canoes here.
Hot Air Balloon Ride
Experience a new view of the city! Go on a hot air balloon ride from Orlando Balloon Rides. Their sunrise flights are absolutely breathtaking! 
Orlando Restaurants
These Orlando hot spots have great food and atmosphere, but there are so many we could add with these favorites. They make for great takeout options during coronavirus limitations, too!
Domu
If you're in the mood for ramen and good drinks, head to Domu. They have the best ramen – vegan options, too! – with house-made noodles. Yum!
"Farm to taco" is what you'll get at Black Rooster Taqueria. This restaurant creates mouth-watering dishes with sustainability and real ingredients in mind. Inside, you'll find a cool Day of the Dead vibe, decorated with art from local artists.
Simplistic, warm, and rustic can be used to describe Prato. Head here for your next pizza night! Or pasta night… or any night, really!
Head over the Kadence for some amazing sushi in a cozy, intimate setting. And we mean intimate – there are only 9 seats here! So yes, you'll need to do some planning and make reservations, but yes, it is so worth it!
Ceviche is the "closest thing to Spain" with its amazing Spanish-inspired dishes. Enjoy some tapas and sangria in a laid-back, relaxed atmosphere.
We love the industrial vibe of The Ravenous Pig. While it's a pretty meat-heavy menu, there are options for everyone. They also have their own brewery and tap room, so find your favorite brew and take a growler home.
Se7en Bites is open for the three best meals of the day – breakfast, brunch, and lunch! It will be hard to narrow down your choices here, but whatever you land on will be amazing. 
Last but definitely not least on our list is Enzos on the Lake. This fine dining Italian restaurant is right on Lake Fairy has been family owned and operated for nearly 40 years. They have perfected delicious recipes, especially their homemade pastas. Their ravioli is a must-try!
Local Insider Tips From Steven Madow:
Craft & Common is a gem of a coffee shop within Downtown Orlando. The baristas are awesome, the breakfast sandwiches are dynamite, and of course the coffee and tea are delicious. It's a delight for Instagrammers with unique lighting and interesting chairs; generally, the shop is full of young professionals (some may say leaning hipster) on their laptops.
On the road, we don't always eat our best because we want something different and delicious. Our excuse is always that it's vacation. Well, at this raw juice bar you can have it all. I always get the açaí bowls, fulfilling my need for eating "dessert" for breakfast. They've also got fresh, organic, cold-pressed juices, radiant smoothies, raw, blissful desserts, and unique salads, all organic and amazing superfoods to get your energy up for a day out in Orlando.
Dinner and a Show
Looking for an untraditional friend outing or to spruce up date night? Try one of these truly one of a kind dining experiences that you'll remember for years to come!
Watch jousting and more while you eat like kings and queens! Enjoy a four-course meal and drinks throughout the show. (Vegetarian options available!)
Help solve the mystery! During your first course, you'll be treated to a comedy show littered with clues. Then it's up to you and your table to piece them together and solve the crime while you eat. Detectives will be roaming about to answer questions before revealing the criminal at evening's close.
While you can visit the Titanic Artifact Exhibition at any time, it's much more fun to attend the dinner gala. It's here where you can be a private dinner guest onboard the ship as you celebrate the retirement of Titanic's Legendary Captain.
Fun Things to Do in Orlando, Florida
If you're looking for more fun things to do in Orlando this weekend – or anytime – there is no shortage. From educational opportunities to getting active to finding the perfect places to shop, we have you covered!
Cultural Activities in Orlando
The Orlando Museum of Art is filled with fun stuff for the whole family. The museum itself typically has at least 10 exhibits to walk through on your own or with a guide. Create your own masterpiece with the help of an art teacher at Art Night Out. Attend Cocktails & Conversation to discuss art appreciation and analyze work together – connoisseurs or novices are welcome! There's truly an endless amount you can explore at the OMA!
Ever want to see 25 sculptures made entirely of chocolate? Now you can at the World Chocolate Museum. Here you can also learn how chocolate is made and head into the tasting room where you can sample the best chocolate from around the world.
Kids and life-long learners love the Orlando Science Center. Explore nearly a dozen exhibits and workshops in the Kinetic Zone, DinoDigs, and observatory, and more. Or cool off and catch an educational show in one of three state-of-the-art theaters. 
Orlando Shopping
Open-air shopping is a great way to enjoy the beautiful Florida sunshine! And what's also great is also having delicious restaurants and entertainment within reach. Perfect for an all-day excursion! Do a little shopping, grab brunch, some more shopping, catch a movie, then dinner… You get the drift! You can do all that and more by heading to the spots below!
Family Activities in Orlando
We have to state the obvious – the entertainment factor of these world-famous parks is major and worth noting. There's a reason why people travel from all over the world to visit them! The perk of living in the area means you can pop in whenever you want and on off-seasons. We know you already know them, probably very well, but here are some favorites that are worth visiting!
Disney has four theme parks that are not just for kids! Parents and couples can have just as much fun at the parks or attending fun annual events. There are also two water parks, Blizzard Beach & Typhoon Lagoon. Disney has amazing discounts for Florida residents, so be sure to check them out!
Universal has three great parks, and with Harry Potter World being here, we trust people of all ages will love to get here any chance they can! Enjoy the parks and events year round. Be sure to also see what discounts are available as a resident of Florida.
Legoland is another fun park with rides, super cool and detailed models, and more. There's a water park as well to cool off in after you've spent the day plotting what your next Lego model will be.
Not a major theme park, but definitely worth noting is ICON Park. Enjoy a fun-filled day at the aquarium, Madame Tussauds' wax museum, shops, restaurants, and more!
While this can vary from year to year, some of the parks above may be less busy during the following months!
January – mid-March

Late August – October

Late November – Early December
Wellness in Orlando
Orlando offers loads of great yoga studios, gyms, and spas to take care of your mind and body. Many even are offering online classes during COVID. Here are just a few to check out!
Day Trips Near Orlando
As much as there is to do in Orlando, there's so much to do within just a couple hours of the city. 
Blue Spring State Park is about an hour from Orlando and is so worth the drive! Manatees love Blue Spring, as well as many other fish and wildlife. You can rent kayaks and canoes and even take a guided boat tour. Camp here for a fun weekend getaway and take a hike on Pine Island Trail.
Bok Tower Gardens is just over an hour from Orlando and makes for a wonderful day trip! Leisurely stroll through the 50-acre gardens, tour the 20-room mansion, and learn about The Singing Tower. There's even a special children's garden. Bok Tower also has great nature trails, perfect for learning about Florida's ecosystem and wildlife. 
Beach Day
Some of the best beaches around are within an hour of Orlando! So load up the family and head to one of these beaches.
Daytona – about an hour away. Drive and park right on the beach! Makes it easy to unload all the beach necessities. Daytona Beach Pier and Boardwalk also has great activities and entertainment for the whole family!
New Smyrna Beach & Melbourne Beach– about an hour away and an hour and a half away, respectively. Both beaches are quiet and give a very quaint old coastal town vibe.
Cocoa Beach – a little over an hour. This beach is great for fishing and surfing. It's also close to Kennedy Space Center.
As a final reminder, some of these activities may need to wait until businesses fully reopen from coronavirus closures. However, there is still much to see and experience in Orlando that you can enjoy today! What are your favorite spots in Orlando? Send them our way to [email protected] or by tagging us on Instagram @rvshare and using the hashtag #rvsharelocal.