Travel Inspiration
Last updated on November 5th, 2022. Originally published on August 25th, 2015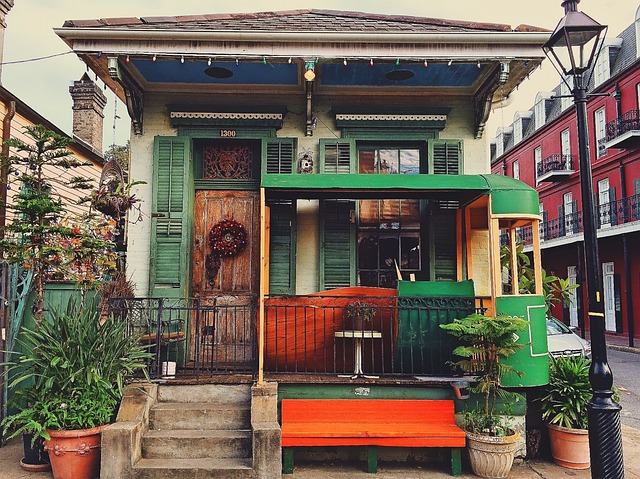 Y'all come back now! You know the saying. When you are traveling south for the winter, there are lots of things to look forward to.
From the food to the music, from the warmer temperatures to the "down home chivalry" there is something for everyone to anticipate. Some people actually follow the fall colors south and enjoy autumn in every region. Here are a few things to share with your traveling friends about visiting the deep south.
The Southern Food
Whether you're a fan of barbecue, fried green tomatoes, fried chicken, down-home Cajun cooking, or the famous sweet tea, there is something special about southern cuisine. While grits, biscuits and gravy, and fried bologna are available in other regions, they aren't as prevalent and perfected as they are in the south.
Furthermore, depending on WHERE in the south you locate, the diversity is immense. South Carolina and Georgia are famous for their mustard-based barbecue sauce, where Texas' is spicier — perhaps due to its proximity to Mexico. Florida and Louisiana, as well as other coastal states, specialize in seafood dishes like fresh fish, clams, and the Cajun-inspired jambalaya. Basically, there is something for everyone in the south.
The Southern Music
Jazz, blues, country, and rock — the south is where each of these was born. The King of Rock and Roll Elvis Presley in Tennessee, Buddy Holly in Texas, the famous Grand Ole Opry in Nashville, New Orleans jazz in Louisiana, and Bessie Smith — the Queen of the Blues in Tennessee.
Those are just a few of the historical and monumental cornerstones of music that originated in the south.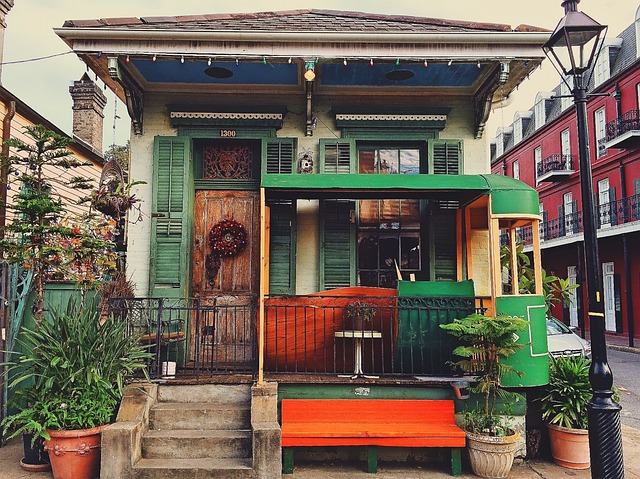 The Rich Southern History
To appreciate the landmarks and landscapes of the south, you have to understand its complicated past. Although there are varying definitions of which areas make up what is referred to as "The South," most people agree that the "Deep South" consists of South Carolina, Mississippi, Florida, Alabama, Georgia, Louisiana, Texas, Virginia, Arkansas, Tennessee, and North Carolina.
With the most cursory glance, it is obvious that the landscape of the area is extremely diverse from the coasts of Georgia and Florida to the swamps of Louisiana and Mississippi and the prairies of Texas. Also, most individual states offer variety. If you don't like the view, just change counties.
The early occupants were also diverse. The original Native American inhabitants were quickly joined by settlers of British, French, and Spanish descent with the Spanish and French primarily establishing colonies in Florida, Louisiana, and Texas. This contributed to the evolving cultural landscape.
The Southern Architecture and Cultural Features
Each state has its premiere areas to visit—of course, these are subject to personal opinion — and the southern states are no different in that respect. Here are a few "must-visits" for each of the above-mentioned options.
South Carolina: Colonial Settlements, Revolutionary War, and Civil War Battlefields, Native American and African American Heritage Sites, Charleston's Historic District, and fabulous Myrtle Beach, shown below.
Mississippi: Gulf Islands National Seashore, Vicksburg National Cemetery, Ocean Springs, Rock & Blues Heritage Museum, and Tupelo — the birthplace of Elvis Presley.
Florida: National Aviation Museum, the oldest European settlement, Everglades National Park, Emerald Coast, and Gulf Coast, alligators, Memorial Park, Orlando, Key West, Fort Lauderdale, Disney World, and Universal Studios.
Alabama: Gulf Shores, Orange Beach, Birmingham Civil Rights Institute, Rosa Parks Library and Museum, Frank Lloyd Wright's Rosenbaum House, Huntsville Botanical Garden, and Battleship USS Alabama in Mobile, shown below.
Georgia: Savannah's historical sites, Augusta Canal, Forsyth Park, National Museum of the Mighty Eighth Air Force, Atlanta Botanical Garden, Martin Luther King Jr. National Historic Site, Driftwood Beach, Museum of Aviation, Civil War Battlefields, and the fabulous Golden Isles.
Louisiana: French Quarter, Audubon Zoo, Mardi Gras World, City Park, National WWII Museum, Delta Music Museum, Oak Alley Plantation, Kisatchie National Forest, Grand Isle State Park, Melrose Plantation, Grave of Marie Laveau, the Voodoo Queen, and Mardi Gras, shown below.
Texas: Alamo Mission, The Space Center, Natural Bridge Caverns, San Antonio Mission, and Historical Site, Cadillac Ranch, Hamilton Pool Preserve, Zero Gravity Amusement Park, and The Sixth Floor Museum at Dealey Plaza—JFK's assassination location
Virginia: Busch Gardens, Williamsburg Historic District, Monticello, Arlington National Cemetery, Shenandoah National Park, Jamestown Settlement, Mount Vernon, Marine Corps War Memorial, Virginia Beach, Richmond, and Fredricksburg Revolutionary War sites.
Arkansas: Clinton Presidential Center, Hot Springs National Park, Crater of Diamonds State Park, Mammoth Spring State Park, Ozark Folk Center, Buffalo National River, and Christ of the Ozarks statue near Eureka Springs.
Tennessee: Great Smoky Mountains National Park, Titanic Museum, Opryland USA, Gatlinburg Space Needle, Centennial Park, The Cotton Museum, Sugarlands Distilling Company, Sun Studio, Mud Island, and Graceland, shown below.
North Carolina: Wright Brothers National Memorial, Chimney Rock State Park, Biltmore Estate, Outer Banks, Greensboro Science Center, Marble Kids Museum, Sliding Rock, Battleship North Carolina, Linville Gorge, and Falls, and NASCAR Hall of Fame.
In Conclusion
Obviously, the states of the deep south are great places to visit, as well as to live. There are literally too many monuments, parks, entertainment options, and famous eateries to list here. These states are rich in heritage with diverse culture and landscapes. Well known for its food, fun, history, and music, there is a lot to do.
The people are typically friendly and helpful. So, please share with your friends and family members who travel or are looking for exciting new vacation plans. Consider taking a road trip throughout the deep south; there is a different experience available in every state.