Renting an RV
November 22nd, 2021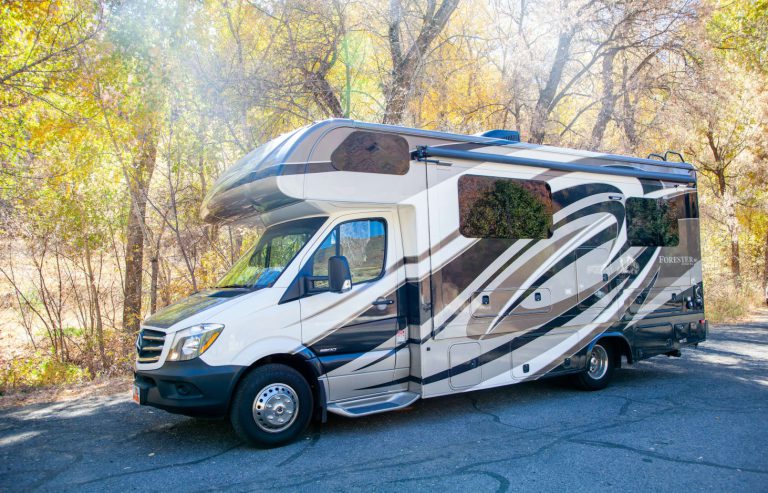 rvshare.com/rvs/details/1273380
Summer road trips may get all the glory, but make no mistake about it: winter RVing is a thing, too! Even in cold climates, with the right rig, you can enjoy winter wonderland from the comfort of your very own getaway cabin on wheels. It's all about making sure the rig itself is comfy cozy — and that you have all the hygge comforts of home along with you for the ride.
What to Look for in a Winter RV Rental
In just a second, we're going to walk you through a few specific winter RV rentals available on our peer-to-peer network. But these are just some examples spread around throughout the country. What should you look for if you're searching for an RV rental near you?
If you're intending a winter trip in a cold-weather area, you want to make sure your RV rental has the following inclusions:
A four-seasons rating means the RV has serious insulation that makes it capable of holding heat in winter conditions. True four-season rigs are fairly few and far between; models like Northwood's Arctic Fox and Outdoors RV Manufacturing products are rated for serious cold. That said, most RVs can handle temps down to about freezing pretty well so long as they have the next item on our list…
On-board heat! If you're going to be traveling in cold weather, you definitely want to make sure your RV includes an HVAC system with a heating option at the very least, and ideally a propane-run furnace, which can keep the interior warm through even lower temperatures than a rooftop unit can.
RVs with enclosed underbellies are specifically designed for winter weather; this is the part of the rig where the important "guts" of the RV live, like the holding tanks as well as general storage. A true winter RV will have this area fully enclosed and heated to ward off issues like frozen pipes.
Keep in mind, of course, that all of this matters far less if you're planning to camp somewhere fairly temperate for the winter, whether that's the December heat of south Florida or the mild, foggy winter weather of the Pacific Northwest.
5 Cozy RVs to Rent this Winter
Alright, let's dive into some specific RVshare rentals worth checking out this winter!
1. Get your arctic fix with an Arctic Fox – Bend, Oregon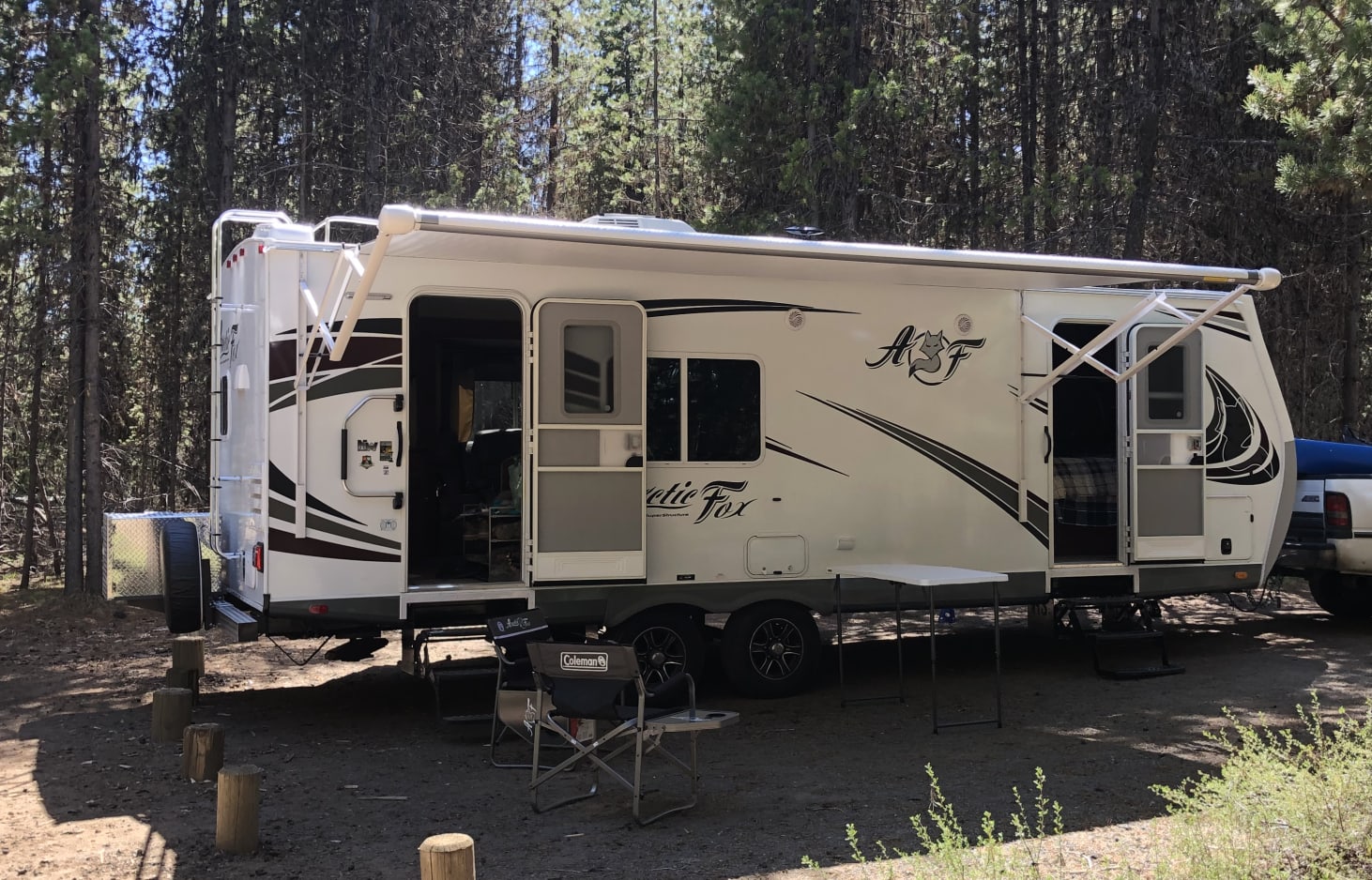 Remember those Arctic Fox rigs we just mentioned? RVshare has more than a few available on its peer-to-peer network — including this model in the chilly, high desert locale of Bend, Oregon. A true four-season RV, this rig comes with a robust furnace and plenty of insulation, and the owner has even installed solar panels so you can get off-grid power. Available upgrades the owner offers include a grocery run so the rig is fully stocked when you pick it up, delivery, set-up and tear-down — it doesn't get much easier than that when it comes to enjoying a winter trip, in our opinion.
2. A class-C intermountain adventure – Tualatin, OR
Class C RVs truly offer the best of both worlds: they've got ample sleeping and living space while offering the simplicity of a driveable rig (i.e., don't require a tow vehicle), and they're usually still small enough to be simple to navigate with. (They're built into standard pickup truck chassis, so if you feel comfortable driving an F-250, a Class C RV really isn't that much of a jump!) This 2016 Winnebago caught our eye for its cozy-looking interior and multiple TVs to keep the whole family satisfied on those days the weather just doesn't beckon you to go outside. Slide-outs mean the space will feel even bigger, which is especially important when you're cooped up!
3. An egg-shaped dose of wintertime fun – Tulsa, Oklahoma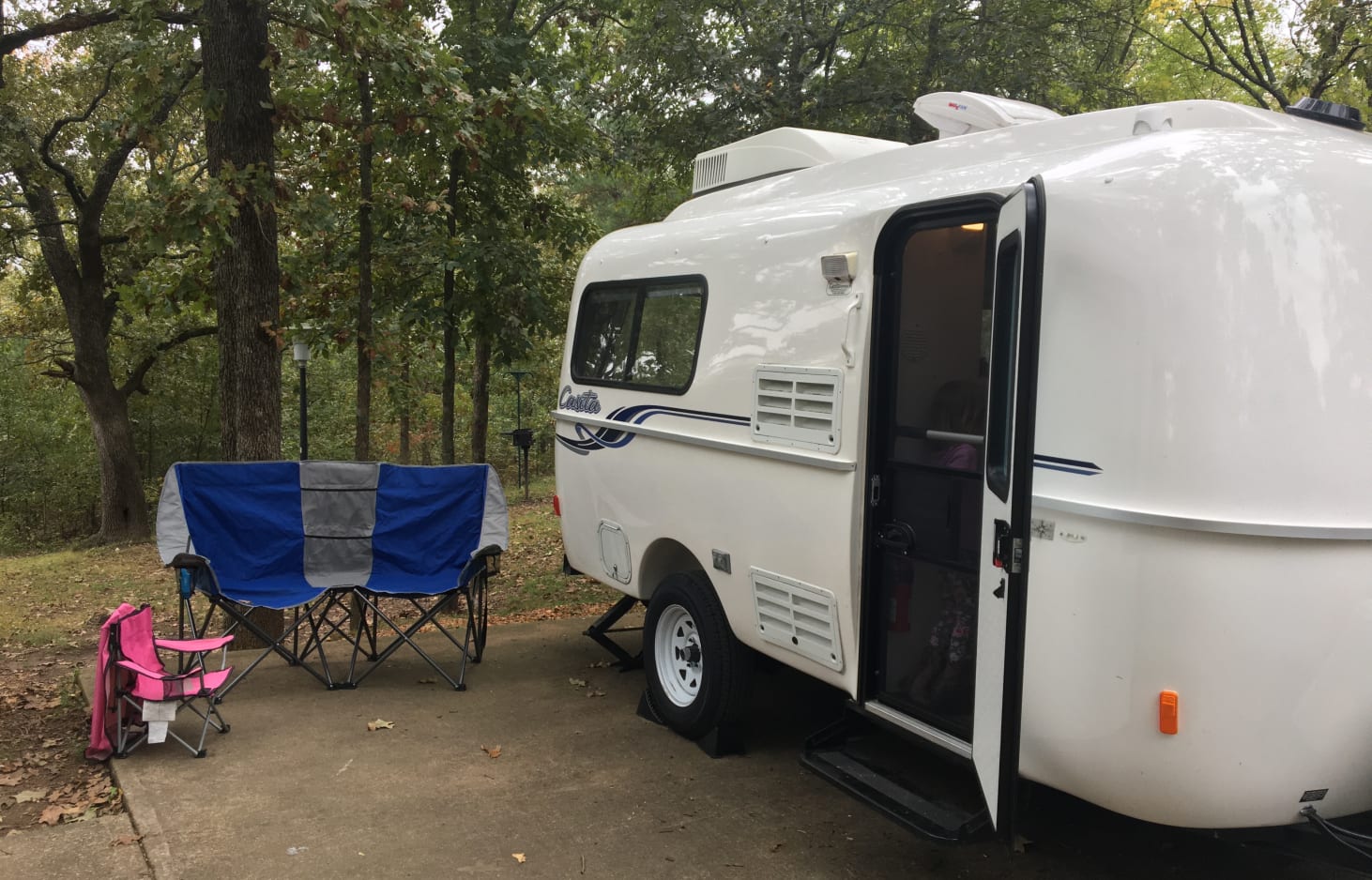 Curious about trying a towable, but don't have a great big truck — and want to be sure you can get to off-road destinations down bumpy, narrow roads? Casita to the rescue! These rugged, well-made little fiberglass trailers are lightweight enough for SUVs and even some hefty cars to tow, and they're well-insulated and often include robust onboard heaters that can easily warm up their small interiors. This 2019 listing in Tulsa has an onboard heater, for instance, as well as wraparound up-top storage for all your winter clothing and gear. The propane stove has three cooking surfaces, so you can warm up with your favorite gourmet meals even in its small space!
4. A warm, towable treasure – Mead, Colorado
This 32-foot travel trailer features an all-weather package, which means it's got plenty of insulation as well as an on-board gas furnace to ensure your whole family stays warm wherever the road may lead. Looking for even more cozy? This rig even has a fireplace you can gather around in front of on evenings with your favorite mug of hot cocoa (or a hot toddy for the adults!). The Family Fun! All Inclusive listing also includes a suite of board games to keep everyone entertained even when the weather outside is frightful. With sleeping for up to eight, you'll have plenty of opportunities for cuddling, too!
5. Living in the lap of luxury – Tinley Park, Illinois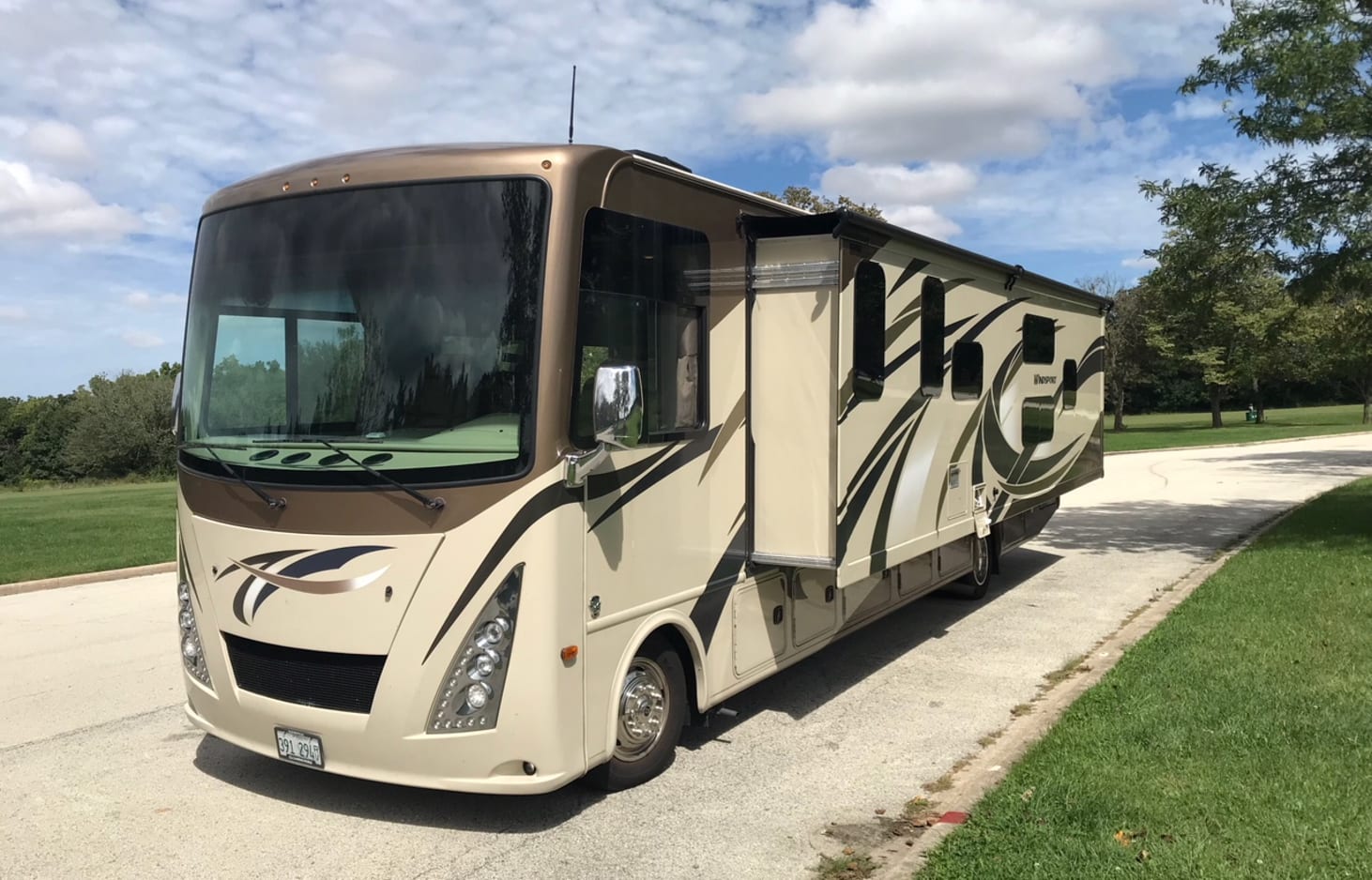 Sometimes, you just want to go big — and if you do, a Class A is the way to go. These large, driveable rigs come with every amenity and luxury you can imagine, especially this gorgeous 2017 Thor motorcoach located in the suburbs of Chicago. At 35 feet in length, this rig is small enough to fit even in campgrounds that aren't specifically geared toward big rigs, but still sleeps nine, and a gas-powered onboard heater ensures the family will stay nice and toasty no matter where the road leads. All the interior touches are new and high-quality, so you'll be glad to come back into your cozy retreat after a day outside in the cold!
Tips for Making Your RV Rental Feel Like Home
No matter which winter RV you choose, certain touches can help it feel a lot more like home — invoking that "cozy" sense we're all after in the winter.
While most RVshare rentals come with plenty of homey touches, courtesy of the renter/owners, there are some additions you can bring along to help make it feel that much more like your home away from home:
Your favorite throw blanket
Your favorite mug (and ingredients for your favorite hot beverage to put into it)
Your favorite books, movies, and other entertainment media, especially for long, cold winter days when you might want to stay inside
Your favorite people!
With these tips and our RV rentals, we hope you've got everything you need to make for an excellent winter wonderland trip. Happy holidays!