Travel Inspiration
January 20th, 2022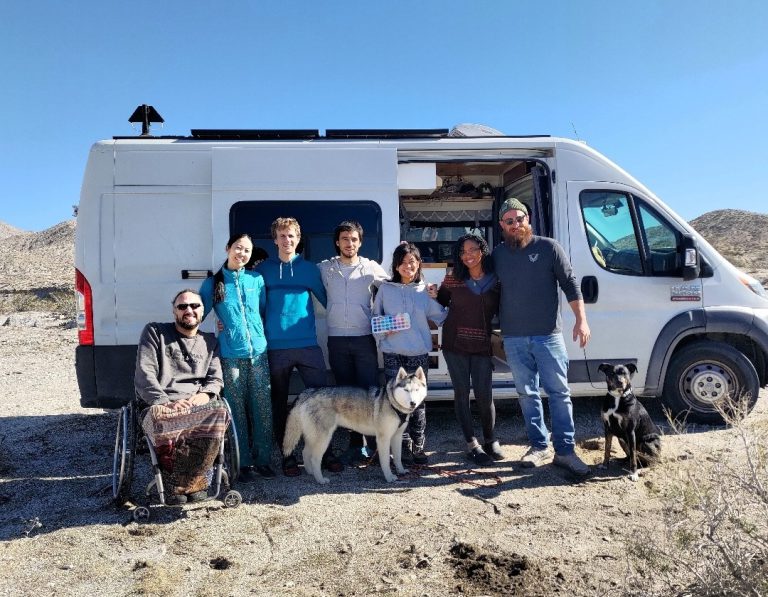 Embarking on your journey as a nomad can be an exciting, life-changing experience. It's made even better when you can share it with people that also have the same level of love and excitement for the lifestyle.
I've been traveling solo in my Class C RV (along with my fur baby Indigo) for 2 years. Most of my travels have been visiting family and friends while introducing them to this way of living. Maybe some of you can relate when I say this, there is only so much our conversations can go because they aren't living the same lifestyle. Which is fine, we all have different paths we must lead.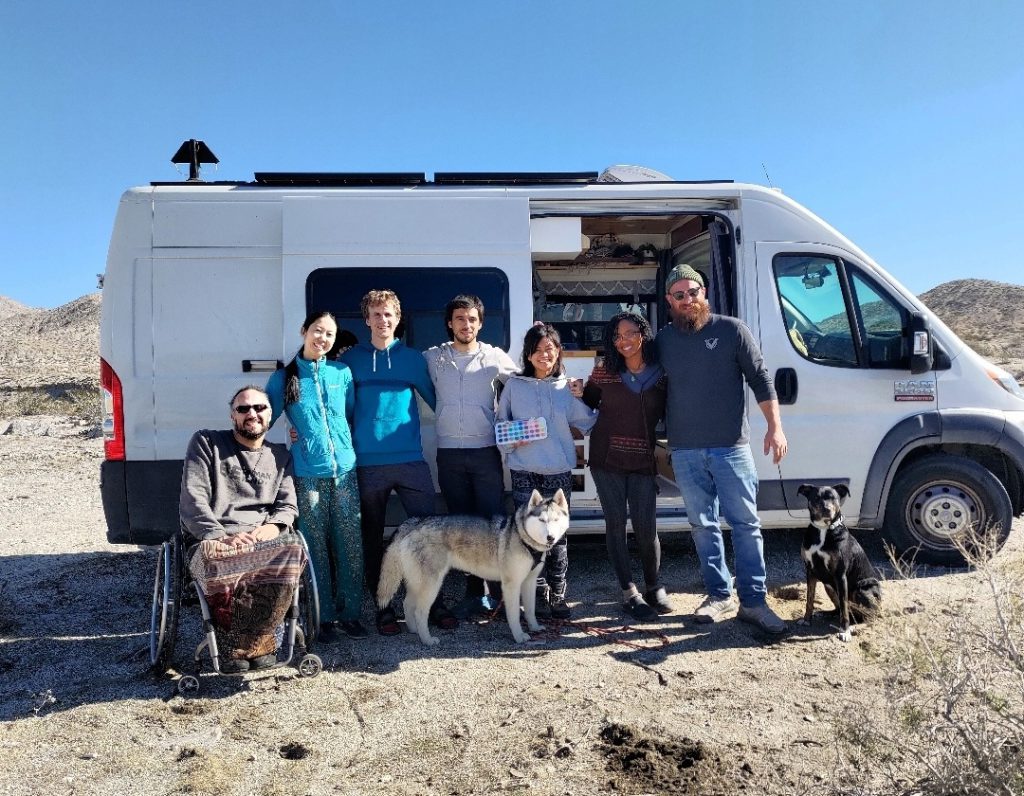 But lately, I've been yearning to find others that are in the nomadic life. I want to meet other people that understand the lifestyle with its highs, lows, bumps, and curves. I am ready to find my tribe of nomads and immerse myself in a community. So this winter, I decided to embark on a new journey and find my community of nomads that are living in their campers and enjoying living on the road.
In this article, I want to share how I was able to build a community of nomadic friends while traveling full time on the road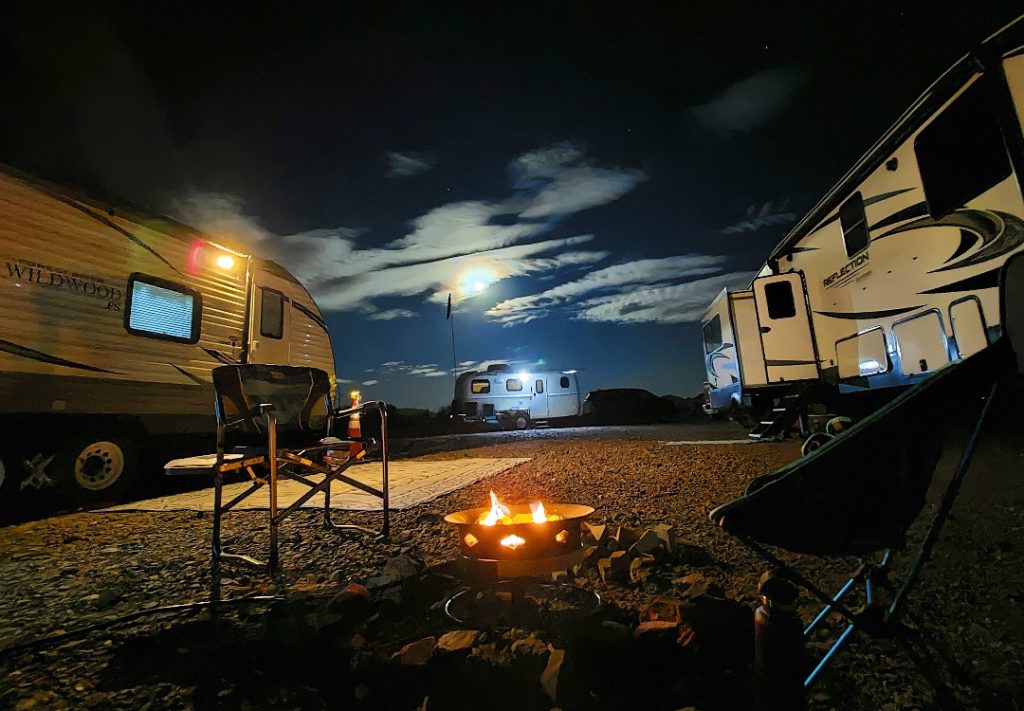 Online Groups
The first place I started meeting like-minded adventurers was on niche Facebook Camper groups that are all about the love of travel, nomadic living, and full-timing in an RV. I find the smaller number of people are in a group, it's easier to build personal connections and stay in touch. Sometimes in the groups, they will have special group meetups so you can join and meet people in person at a local event or at a campground set up by the moderators.
Some of my favorites, for example, are groups with the same model or brand of RV/Camper I have. Or finding groups that are specific to me like solo female RV/Vanlife Groups. To find a group to join, simply search on Facebook and type in keywords like "Fulltime RV Living" or "Solo Female Vanlife" for example and find your niche group. Always remember to be respectful, kind, and follow the FB group rules.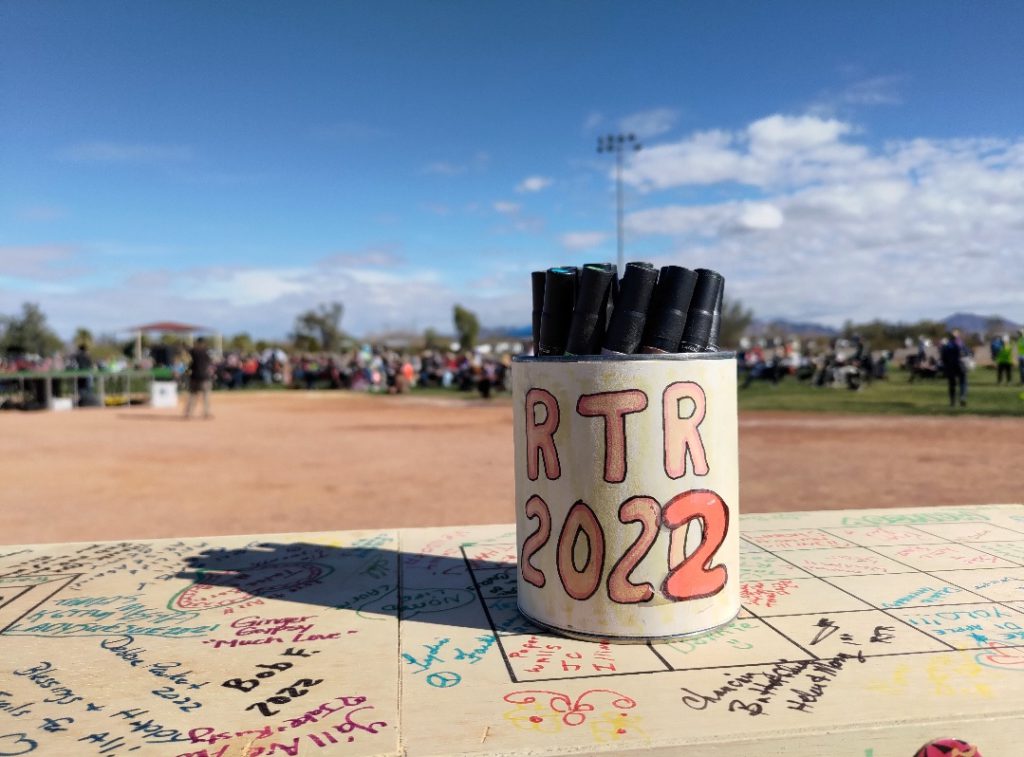 Joining an Event
Through the Facebook Nomad groups I'm a part of, people in the community always share meetup events. I feel like this is the safest way to meet people with common interests, finally meet the people you've been connecting with online, and build lifelong friendships offline. I check the event page and see if it aligns with my travel route and schedule. 
Some popular Camper meetups happen every winter around Quartzite, Arizona. The land of snowbird nomads.
One popular meetup for example is RTR and WRTR (Rubber Tramp Rendezvous – Women's Rubber Tramp Rendezvous). This week-long event has seminars that teach you all about living nomadic on the road. They also have caravan groups you can join. This is a great place to find resources, learn more, and meet new people.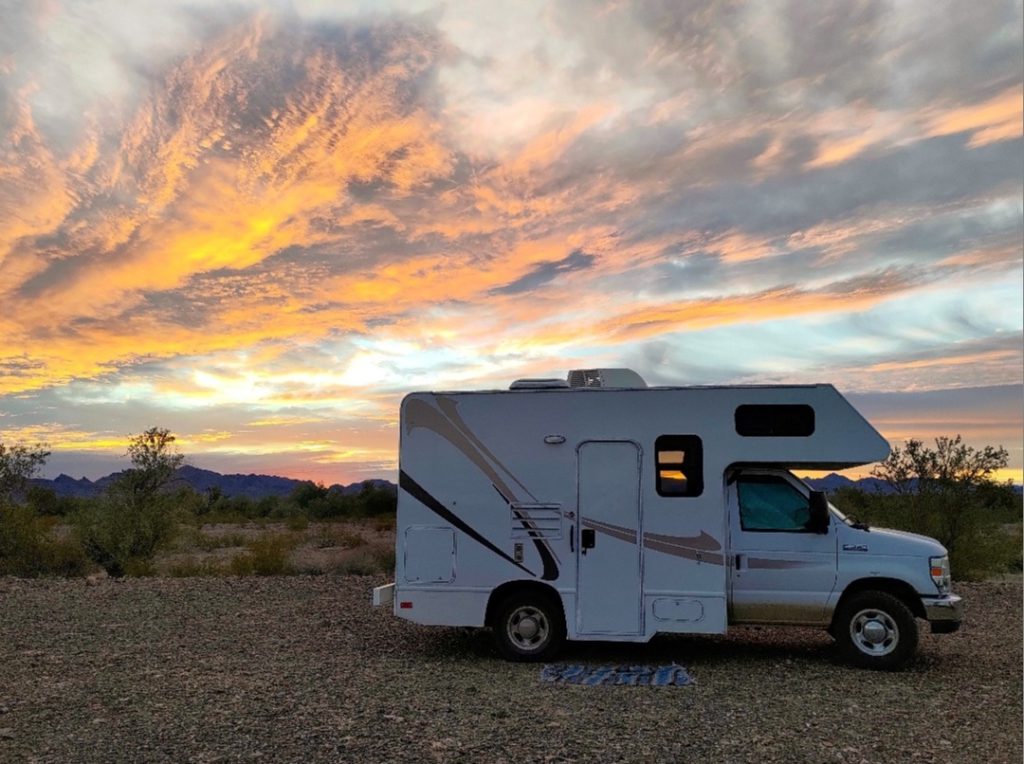 Quartzsite Arizona
To those who are deep diving into nomadic life, you have probably heard about the famous Quartzsite Arizona. For those of you that have not, Quartzite is a pro-RV nomad travel destination for snowbirds in the winter. This spot is perfect in the colder months of winter (November through March) with plenty of desert landscape boondocking sites (free dispersed camping for 14 days) and in town has every amenity you need, from RV propane, fresh water, laundromat with showers, and so much more. 
I have been spending my winter in Quartzite, and I must say it's probably the best place to meet so many like-minded people. With the gorgeous sunrises, sunsets, and great weather, you have plenty of opportunities to meet new people that are living the nomadic life. I wish that there were more places like this around the country.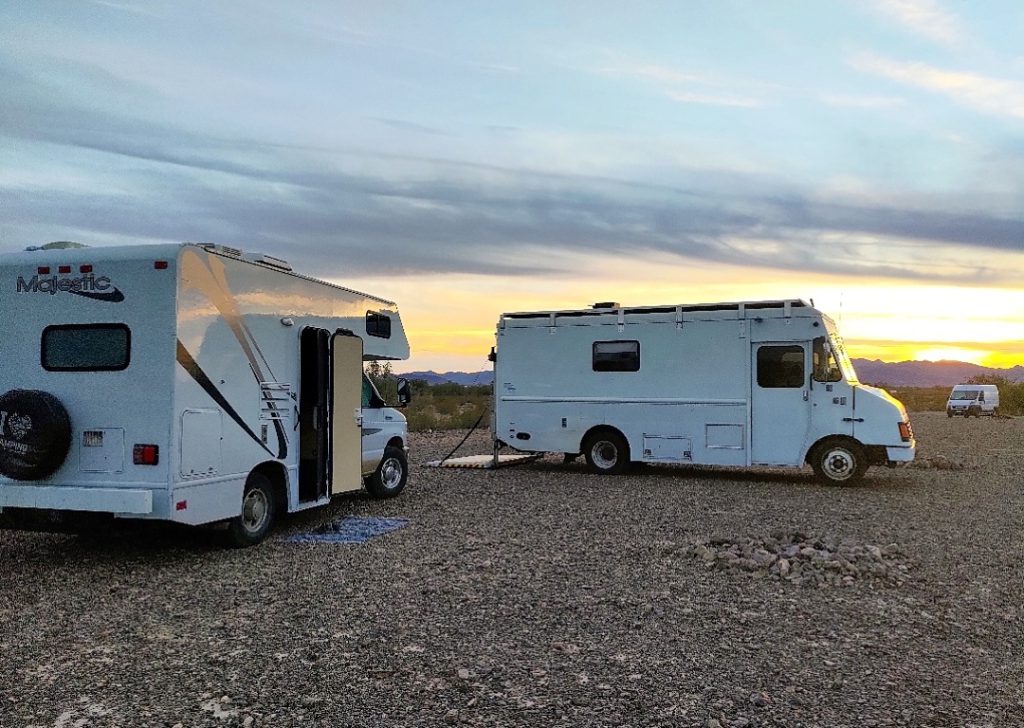 Try Caravaning
Don't feel like traveling alone? Caravaning is a great option to meet other nomads and travel together,  just like pioneers did back in the day. There is safety in numbers and it's nice to have people look out for each other. You can meet up, travel, part ways, and meet up again. 
Some ways to find caravans are through Facebook Groups or by going to nomad events and meeting people that happen to be traveling the same way.
Stay in Touch
While you meet people, it's important to stay in touch while you journey along. Making a private message group on Facebook messenger or on Whatsapp can be a great way to stay in touch while you continue your journeys on the road.
In conclusion, there are many ways to find your tribe and build a community. I'm still in the beginning stages of building lifelong friendships with fellow nomads. I hope these tips and ideas will help inspire you to find your own community and build healthy long-lasting relationships on the road.
Till next time,
Vanna Mae
About the author: Vanna Mae is a visual artist and influencer, traveling around the country in her 19ft Class C RV with her cat Indigo. Keep up with their adventures on Instagram @vannamaeart and on YouTube.