Travel Inspiration
August 6th, 2020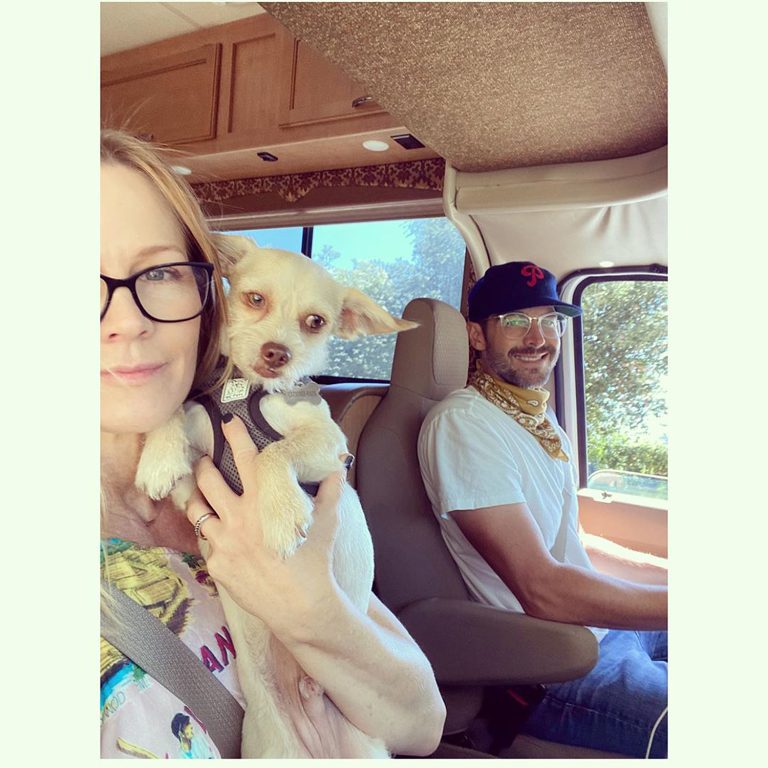 RVing is hands down the best way to vacation. Okay, we may be partial here, but we really do believe it! Hitting the road in an RV has so many benefits, like unplugging to reconnect with nature while being self-contained. And it's a versatile way to travel too – changing routes or itinerary is pretty easy.
But it's not just us regular folk who love seeing where the open road takes us. Celebrities from all over are also getting a taste for what makes RVing so great. See, they really are just like us! ?
Jennie Garth
The 90210 star not only tried out RVing – but actually rented her rig through RVshare! Jennie wanted a way for her family to get out of the house while still being safe, and she got it! On her Instagram, she shares photos from the trip and the lifelong memories she was able to create with her family.
Kristen Bell & Dax Shepard
Kristen and Dax are no strangers to fun RV trips – in fact, they've been taking trips for years and are total RV pros! Dax recently had an interview with Forbes, where he shared some practical RV tips – like to keep a close eye on levels in your freshwater tank, as well as black and grey tanks. Kristen has also shared about their 40-person trips they've taken with friends and how her favorite part of RVing is without a doubt the quality time with family. We couldn't agree more!
Christina Aguilera
Xtina enjoyed escaping into nature with her family in an Airstream. Airstreams are super popular RVs because they are so aesthetically pleasing – the cool retro vibe, aluminum siding, and big windows make it a favorite to many.
Matthew McConaughey
Speaking of Airstreams, Matthew McConaughey is one celeb who has been a long time lover of this RV. At one point, McConaughey lived in his rig full-time in Malibu.
Justin and Hailey Bieber
Like many, this cute couple took to the road during coronavirus quarantine. Tracking their travels on their Instagrams, the Bieber Road Trip has taken them to Utah, Wyoming, and more.
More celebrities enjoying time outdoors!
We can't wait to see more celebrities venturing out in RVs. But even if they aren't necessarily road tripping, we love how much celebrities are taking time to get out into nature!
Lizzo
How you feelin? Just like Lizzo shared, we are feeling totally inspired by this desert view! There is just something powerful about watching the sun rise and set.
Jessica Alba
Alba made sure her family was well stocked with masks and hand-sanitizer before vacationing to Jackson Hole, Wyoming. Jackson Hole is a great place for boating, hiking, biking, and more!
Kate Hudson
Kate Hudson is no stranger to soaking up time outdoors – she often shares her love of the #coloradolife, and we are here for it!

[similar_ai_related]