Travel Inspiration
Last updated on February 23rd, 2023. Originally published on January 25th, 2021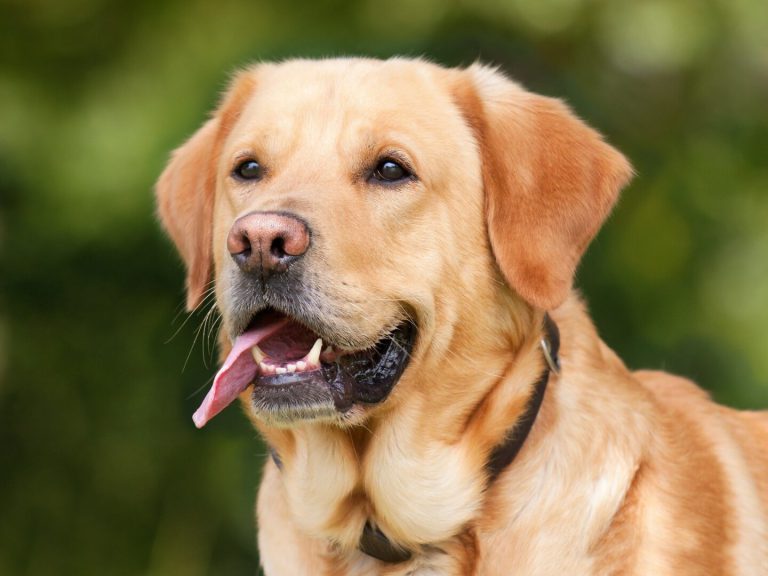 RV camping is the perfect kind of travel for dog lovers. Why? Because you there are lots of great campgrounds for dogs, meaning can take your dog with you wherever you go when traveling in an RV.
Unlike hotel rooms, the vast majority of RV parks and campgrounds do allow dogs, and most don't charge a pet fee. Not only that, some even cater to dogs, offering amenities especially for them. These special additions make taking your pup on vacation even more fun, and we highly recommend seeking out those campgrounds for dogs that cater to their canine guests.
Not sure where to begin your search? Below we've created a list of the very best campgrounds for dogs. In our opinion, these are the best places a pooch could stay. 
4 Paws Kingdom Dog Retreat and Campground
With a name like 4 Paws Kingdom, you can probably guess what this campground is all about. Located in Rutherfordton, North Carolina, this place is a dog's dream come true. Visiting pups can splash in a fully fenced-in pond, play in the off-leash dog parks, or test his or her skills on the agility course. Afterwards, a self-service grooming salon is available for a nice bath and cleanup.
Of course, there are also amenities for human guests. These include things like cable TV, Wi-Fi, a store, and a community fire pit.
Want to enjoy time with your dog? Book a fenced site so you can sit outside together, go on a hike on one of the many trails in the Blue Ridge Mountains, and be sure to visit during one of the campgrounds many events.
Disney's Fort Wilderness Campground
We love Disney's Fort Wilderness Campground. This campground is on Disney World property and is a seriously magical place to visit. Here you'll find amenities such as boat transportation to Magic Kingdom, bus transportation to the other Disney parks, onsite stores and restaurants, and a pool with a hot tub and slide.
What many people don't realize is that this campground is also one of the best campgrounds for dogs. Puppy friends are allowed to stay in any hard-sided RV, but must be in a pet-friendly loop.
At check-in, all dogs receive a welcome kit from Pluto himself. This includes a mat, bowls, a pet ID tag, poop bags, and puppy pads. There are plenty of dog walking paths throughout the park, as well as a lovely dog park.
We also appreciate that Best Friends Pet Hotel is located on Disney property. This means you can easily leave your doggo in daycare if staying in the RV while you're at the parks is too much for him.
Lake George RV Park
If you head up to New York State, you'll find Lake George RV Park. This lovely campground is a wonderful place to stay on its own. The location in the Adirondack Mountains is absolutely perfect and peaceful, and the amazing pools, live entertainment, and other amenities mean you won't even need to leave the campground to have a good time.
Those who bring dogs to this park will be even happier with their stay. This is because the campground is home to Charlie's Dog Park, a two-acre fenced-in dog park featuring a fire hydrant spray fountain, shaded walking paths, and an agility course.
Other park amenities include waste stations, dog water fountains, and treat vending machines. What more could a dog ask for?
Normandy Farms Campground
The ideal getaway for families with pets, Normandy Farms Campground is located in Foxboro, Massachusetts and is the perfect destination.
The campground features a huge number of amenities. These include an awesome bike park, a business center, pools, disc golf, a fitness center, playgrounds, and much more. In fact, there are so many amazing things to do and see in this RV park, we could easily spend weeks there without getting bored.
Of course, the reason this park is on this list is because it's also one of the great campgrounds for dogs. Freedom Trail Park is the campground's 1.5-acre dog park. Here you'll find agility equipment, a dog wash, and even a doggie drinking fountain. There is even a designated area for small dogs.
Want to leave your dog while you explore this amazing campground? The campground actually has a kennel service that is perfect for these occasions. Alternatively, you might choose to leave your pet in your rig and make a reservation to have the pooch taken out for potty breaks by an employee.
Rovers RV Park
For those on the other side of the country, there is Rovers RV Park in Waldport, OR. This park actually changed its name in order to reflect the fact that they cater to dogs, and we'd say that was an awesome choice.
In this park, off-leash pups can roam with their human friends through two acres of gorgeous wetlands. Alternatively, you might choose to walk along the dog walk. Other activities include fishing and kayaking, and dogs enjoy paddling through the river.
Want to explore the area? We recommend heading to Agate Beach State Recreation Area where your dog is welcome to play in the waves, do some digging, or simply stroll the shoreline.
Kampgrounds of America
Kampgrounds of America (KOA) properties can be found all over the country, and all are pet-friendly. Dogs can stay at most tent and RV sites, and there are even some cabins and yurts that will allow your furry friend to camp with you.
Additionally, the vast majority of KOA locations feature K9 dog parks. This means your pup can get in some off-leash exercise during your stay while also making some new friends.
Other cool features you might want to look out for in some parks include waste stations and fresh drinking water for dogs.
If none of these options suit you, don't worry! There are dozens of other amazing, dog-friendly parks in the US. To find them, we recommend checking out sites such as BringFido.com and DogFriendly.com. Be sure to read reviews written by other pet owners so you know what to expect!
Need an RV to take your dog on vacation? Check out our available RV rentals. Just make sure the one you choose is pet friendly!