RV Owners
April 7th, 2021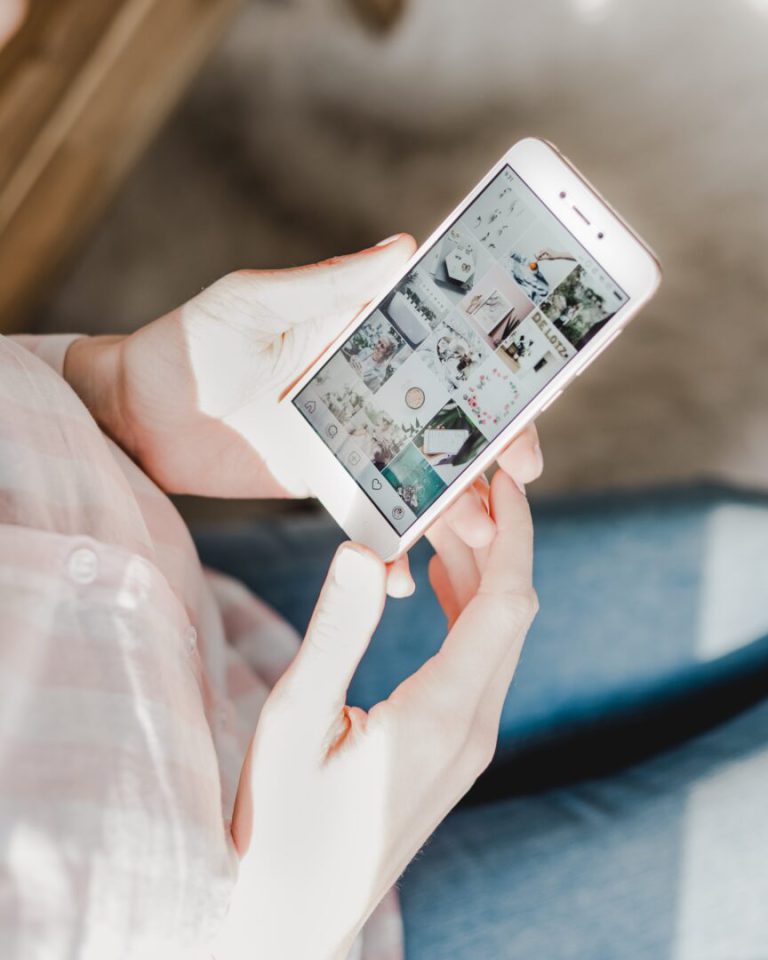 Renting out your RV is a business. A successful business requires some form of marketing. Previously, marketing required print work, paid advertisements, and perhaps even televised media. Today, that type of marketing is considered less efficient. Large companies are now turning to social media to advertise their products and services. With over 4 billion social media users, marketing your rental business through social media is a smart and efficient way to gain exposure.
Listing your RV on a rental platform like RVshare provides exposure through the platform's website and social media. It reaches millions of viewers daily. But there are ways you can gain even more renters with a small amount of self engagement.
You're probably one of the 4 billion people that actively use social media. I'll take a guess that your most used outlet is either Facebook or Instagram. Both Facebook and Instagram are great for boosting your RV rentals. Facebook is filled with family and friends that will share your listing with their own contacts. Instagram is a great way to post pretty pictures & videos of your RV and adventures. So how can you boost rentals through the social media that you already use?
Become a Fan & Gather Inspiration
First things first. Before blasting your listing to all your social media outlets, take a peek at profiles and accounts with great RV content. Get inspired by those who have gained a following through their posts. Become a fan of their work. Reach out with questions & leave comments. Most successful social media creators are happy to share some pointers. They understand the importance of engagement & support. They say it takes a village to raise a child. The same could be said for our specific niche in the RV world. There are so many amazing RVers on social media and we support each other. We're happy to help newcomers find their own voices & share their success stories. I can almost guarantee that there's a Facebook group or two in your local area, specifically for RV owners, with discussions about their listings. Join the discussion and share your listing. If there isn't a local group yet, create one! Start the conversation with RV owners closest to you.
In my area, we've developed a sort of kinship. If one of our units isn't available, some of us will reach out to other owners to find solutions for our renters. We're able to suggest listings that the renter may not have otherwise seen.
My Favorite Platform Is…
We all have a favorite. I use several different social media platforms, all for different reasons, but my favorite above all is TikTok. With over 56 million new downloads in December 2020, it's the fastest growing social media platform today. My exposure has reached far beyond Facebook and Instagram combined. I enjoy creating quick informational videos. But TikTok isn't for everyone. Your favorite may be Pinterest or Twitter. The type of platform doesn't matter. What matters most is your engagement on that app. It also helps to know where your target audience spends most of their time. Your target audience is probably a lot like you, looking for an RV rental like yours to fit their similar needs. If your ideal renter has a lot of your same interests, they'll most likely be on your favorite social media platform. Time to make some friends! Building relationships online is more effective than trying to get that quick sale. A person is more likely to rent from an owner they feel connected to. You may also be the first person they think of when referring out to their friends.
Although you may have a favorite platform, engaging in other outlets can expand your audience. Don't limit yourself to just one. Each social media platform serves a different purpose. Make it a goal to learn new tricks on unfamiliar platforms.
The Sharing Power
If you already have a personal profile, there's no need to create a business account. Gaining exposure can be done through an existing profile. You've already established who you are to your followers. Use that to your advantage. Reach out to your circle and share your rental listing. This can be done by using the share feature on your rental listing. Be sure to set your posts to Public so that it can be shared with others.
Algorithms have evolved over time. Emphasis is no longer based on how many followers an account has. Now, the most important factor is audience engagement. Saves and Shares are deemed more important than Likes. Create content that is useful to your audience. When creating posts about your rental listing, add something to entice a viewer to save it. It could be something as simple as a pretty picture on Instagram showcasing your RV with a smart storage solution.
Survey Says?
Before large corporations release their marketing, surveys are conducted. This gathers crucial information about the company's ideal customer. Most social media platforms give you the tools to conduct your own surveys, and for free! Interactive stickers on Instagram Stories does the work for you. Simply create a "Story" and add an interactive sticker such as a "Poll" or "Quiz". You can ask your audience specific questions pertaining to your RV listing. For example, if you're not sure whether you should include cookware, ask your followers if that's something they'd want in an RV rental. This also helps to drive engagement.
Giveaways are another great way to gather information from your audience. Prizes can include anything from a free night on their rental, discount codes, or free add-ons to their package. It costs nothing out of pocket for you.
Post, Post, Post
It's simple. The more you post, the more engagement your social media accounts will acquire. The more engagement you acquire, the more exposure the world has to your listing. Posts can be pictures, videos, Reels, tutorials, YouTube, and travel blogs. Literally, any kind of media you can think of. Try to change it up often, until you discover your specific style. Your posts will begin to reflect your personality. Potential renters tend to rent from owners they can relate to.
Media platforms provide analytic tools to track audience engagement. Take advantage of these tools to enhance your performance. You'll begin to see which of your posts are the most useful to viewers.
Social media is a beneficial and engaging way to boost your RV rental listing. All it takes is a little creativity. There are several accounts and podcasts available if you need help developing new content. Reach out to influencers in your niche and most importantly, have fun with it!
Follow along on Shi's adventures here!
TikTok: @shidelgrosso
IG: @shidelrvs
FB: ShiDel RVs & Design (Shi Delgrosso)