Boatsetter: Peer-to-Peer Boat Rentals
Travel Inspiration
March 1st, 2021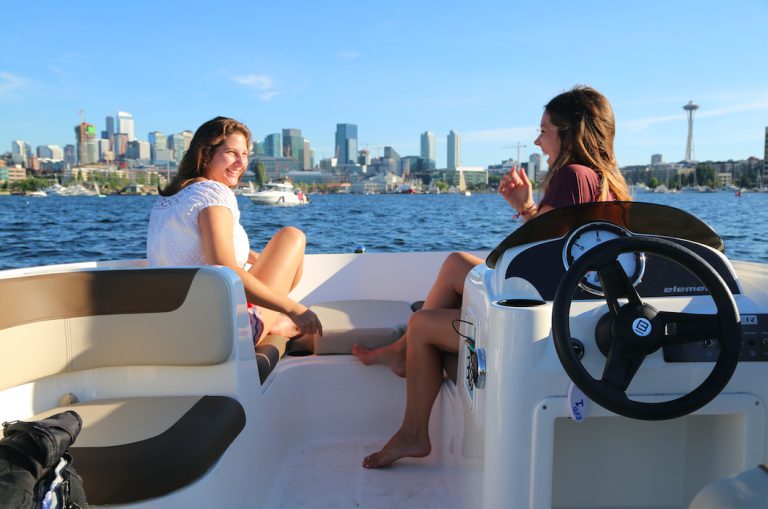 Article provided by boatsetter.com.
It is that perfect summer day. You know the one we're talking about, just the right temperature, light breeze and you're thinking about what to do this weekend. You drive by the waterfront, the marina, the lake and notice the same thing that we have all seen. "Why are all these boats sitting at the dock?!?!" How do these people not use their boats on a perfect day like this? I wish there were a way for me to get out on the water this weekend! 
That wish is now an easy reality with the help of boatsetter. The world's largest peer-to-peer boating platform. It's 2021, everyone rents out everything right? The team at boatsetter has built a platform for people who don't own boats the ability to legally and safely rent privately owned boats. Finally, the boats can get off the dock and enjoy the weather they were built for. Boatsetter has performed multiple thousands of rentals all across the US for years now. They have thought of everything that goes into the process and made sure that all parties have a seamless, safe, and fun experience.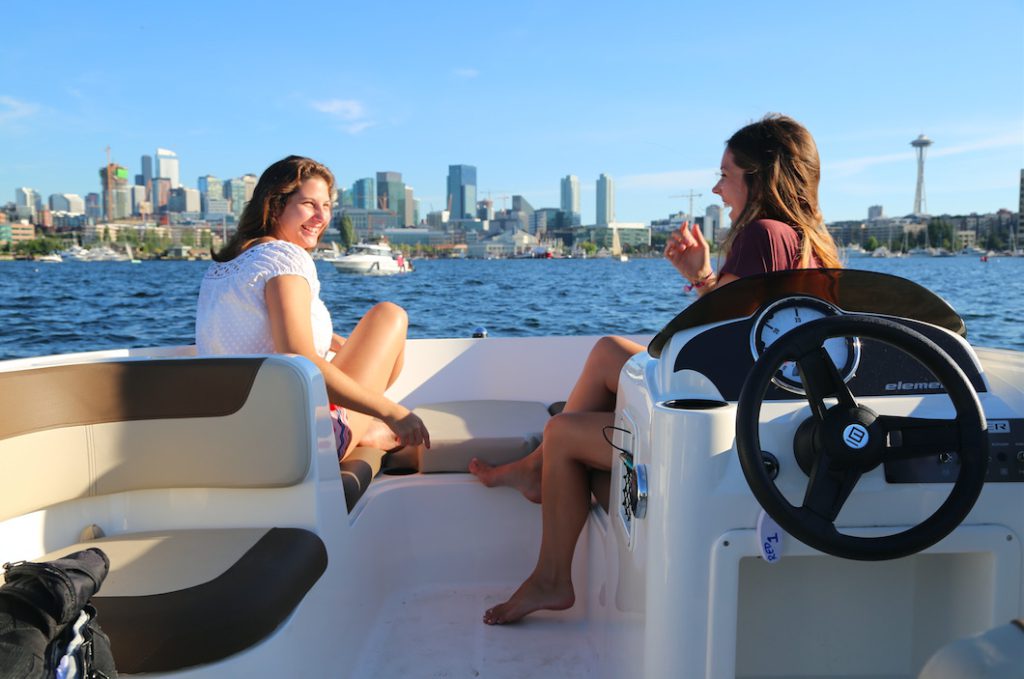 Boatsetter: the RVshare for Boats
If you have ever listed your RV for rent or rented an RV from RVshare, it's very much a similar experience. So how does it all work with boatsetter? We'll break it down for both boat owners looking to get their boat on the platform and turn it from a money pit into a money maker. We'll also give you the rundown on how to rent a boat so you can go enjoy those sunny days out on the water. Let's jump in, the water's fine.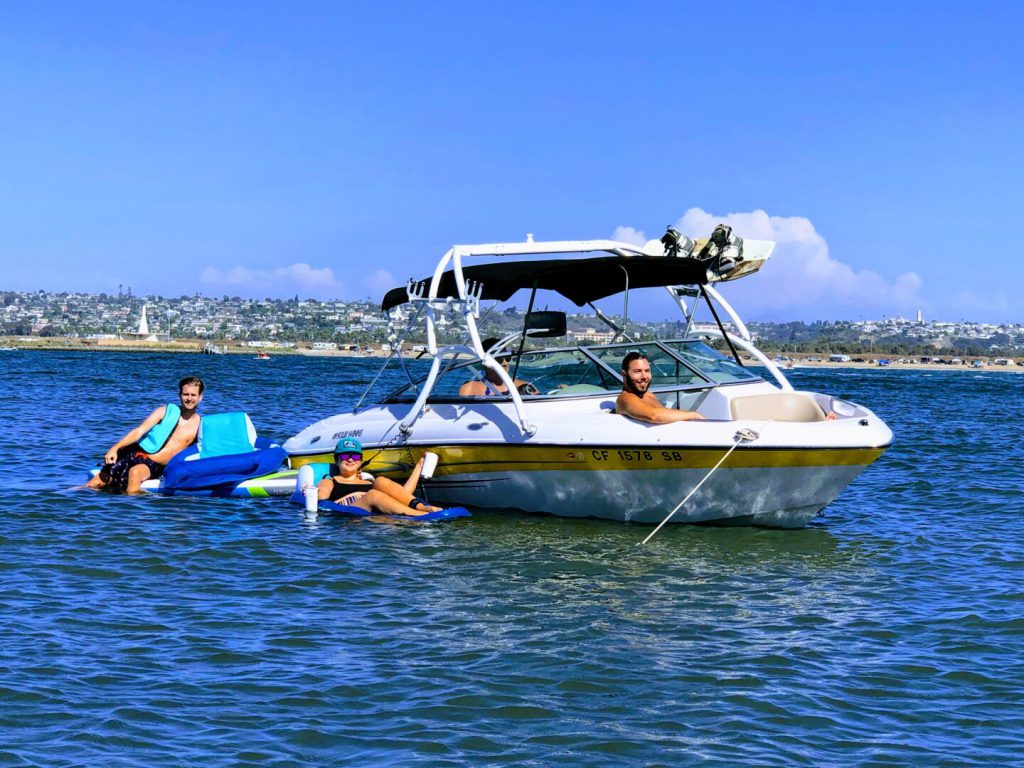 List Your Boat on Boatsetter
Own a boat? Don't use it as much as you thought you would? Welcome to the club. The average boat owner only uses their boat 15 times a year. As you can guess, it just sits there and costs more and more money each month. With boatsetter, you can change this situation by listing your boat on their site and start to bring in some money by renting the boat out.  Just like you might have done with an RV if you are reading this 🙂
To list your boat you will need all your boat specs (make/model/year/horsepower/etc) and some good photos that show off your vessel. The boat does have to have existing recreational insurance as well. When the boat is being chartered via boatsetter, there is a custom policy that kicks in providing coverage for the boat owner, the vessel, and the renter. You don't have to pay upfront or get an additional policy. It is built into each rental. Think of it like on-demand insurance that gives you the coverage you need to rent your boat to another party. You can get the full breakdown on the policy here. The boatsetter policy does not replace your existing recreational insurance policy. Once your boat is submitted it will be reviewed by both boatsetter and the insurance team at GIECO to make sure it is safe to rent out. From there, you as the owner are in complete control of when it's available to rent, how much it goes for, and where the boat is allowed/not allowed to go. 
Driving a boat is a skill, and not everyone has that skill set. Because of that boatsetter has a network of US Coast Guard verified captains that can be at the helm, so you as the boat owner know you have a qualified captain on board. It's your call if the boat is allowed to go out with the renter driving or if a captain is required to drive.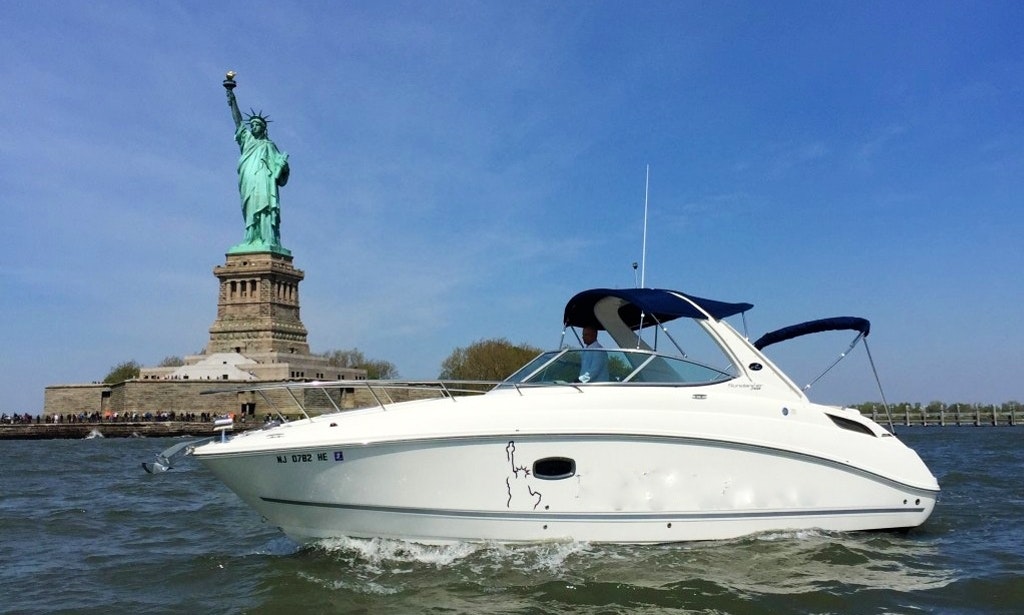 Rent a Boat off Boatsetter
For those of us out there who are not boat owners and are in need of a friend with a boat, boatsetter is the perfect answer. It is like having 1000's of friends with boats all across the US. You as a renter plug in what dates you're looking for and can start checking out all the options. A pontoon in Pittsburgh? A SeaRay in San Diego? The all white yacht down in Miami? All of which are totally possible. Some of the boats are Instant Bookable, which means that you are all set and know that is the boat for you, so you want it booked then and there. If you're planning something a bit more special and want to talk to the owner about a birthday, bachelor/bachelorette, or the like you can message and chat with the owner to make sure the boat & experience will meet your needs. Once all details are confirmed and the booking is made the next step is to show up at the dock and be ready for a great day out on the water. When the trip is all done, you step back onto dry land, make sure to thank the Captain and away you go.  
Get 10% off your first boatsetter rental using code RVSHARE!

Get on the water today!
You don't have to only book boats where you live. Maybe an RV site has a lake or body of water nearby that might have a boatsetter boat available to book. When planning out the perfect RV holiday, we are always looking for a little time off the road and outside of the RV. Boatsetter is the perfect mini escape from the RV. As you are planning that itinerary, you can also browse the different boats available along your potential route. That way everyone still gets some time on the water while on the RV trip, without having to worry about the hassle of trailering a boat, cleaning it and all the other associated maintenance. RV'ers always wish they had the boat with them and the boaters always wish they could get in the RV and cruise, well now we can bring both parties together for the perfect RV trip with boatsetter and RVshare. So try boatsetter today and get 10% off using the code RVshare.
This post contains affiliate links. RVshare may receive compensation if you make a purchase after clicking on a link.