8 Best Pet Temperature Monitors for your RV
RV Parts & Accessories
July 26th, 2020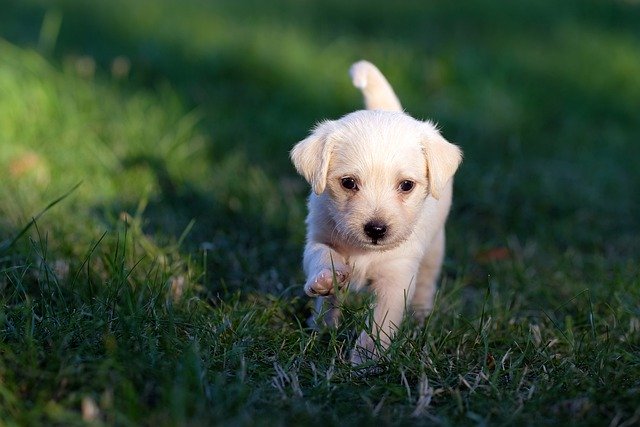 If you're traveling with your pet, they may be your almost-constant companion…but there will be times you can't take them with you when you leave the RV.
You may have to leave your pup behind during trips to the grocery store, a night out to dinner, or for several other reasons. In those cases, a pet temperature monitor in your RV is going to ensure your pet stays cool (or warm) and comfortable while you're not around.
The Best Pet Temperature Monitor For RV
The pet temperature monitor you choose for your RV is going to depend on a few factors. As we discuss below, you're going to want to decide between a Wi-Fi or a cellular monitor. You'll also want to consider the size of your RV, and whether the range of the monitor you choose will cover it. Most of the pet temperature monitors we showcase below are easy to install and the apps are easy to understand, but you'll want to consider that as well. You'll also want to consider your budget – some monitors are a one-time cost, while others come with a monthly subscription fee. Finally, make sure the system you choose is compatible with your phone, or the smart device you'll be using to run the app.
WiFi vs Cellular Pet Temperature Monitors
The two main types of RV temperature monitors – Wi-Fi and cellular pet monitors. Wi-Fi monitors depend on an internet connection, so in order for them to work you'll need to make sure that either the campground where you're staying has a good Wi-Fi connection, or you'll need to set up your own or use a hotspot.
Cellular monitors have their own connection to a built-in cell network, so it will have a data plan and can be more reliable than a Wi-Fi monitor. On the downside, you'll need to pay a monthly bill for that plan rather than just a one-time fee to purchase the monitor.
Pet Temperature Monitor
Pet temperature monitors are one way that technology can greatly improve your dog's quality of life! You can monitor the temperature, humidity, and any power outages at your RV from your cell phone while you're out. You can make adjustments, or head back if you sense there is a problem, keeping your pet safe and comfortable.
Here are a few great options for RV pet monitors:
This RV pet temperature monitor works with both iPhones and Android phones. The device tracks the temperature and humidity in your space, and is easy to install. The app is also easy to understand and operate. It's small, and it can be connected to multiple sensors so you can monitor everywhere in your RV if you choose. The app will also alert you if there is a problem, and it updates every minute so it's constantly monitoring.
This Wi-Fi temperature and humidity monitor comes with a 3-year warranty. The high-quality battery means it will last a good long time, and it's easy to set up and run the app. The device is small, and there are no monthly fees to use it. This app does not monitor power, but you should get all you need to know from the temperature readings.
This monitor is easy to set up and view the temperature and humidity readings. You can get alerts via text, phone call, or email if the levels are critical or if there is a power outage. This is a cellular system, which means you would pay a monthly fee, those begin at just over $8 a month. The Lithium-ion battery lasts up to 48 hours in the event of a power outage.
Govee is known for making quality thermometers, and this monitor holds up to their standards. The monitor has an app that is easy to understand and use, with multiple display methods. It comes with two years' worth of storage capacity. There are no monthly fees, and it comes with its own Wi-Fi connection so if your campground doesn't have a strong signal, the device should still work.
This monitor checks the ambient air temperature, ambient humidity, and the probe temperature of your RV. It sends you text and email alerts when levels are too high, and your first three months are free. After that, a one-year subscription is under $12. It is battery-powered or can be plugged in to function. The dry probe means there is a larger range of testing, and you could add more probes if you have a large space.
This monitor is designed especially for monitoring pets. It's easy to use and set up on your phone, and it comes with a rechargeable battery. The monitor simply peels and sticks to a surface in. your RV so it's easy to install as well. There is a subscription required, and you can pay on a monthly or yearly basis.
This monitor alerts your phone by buzzing loudly if temperatures reach critical levels, and alerts you via email as well. It relies on Wi-Fi, so you won't have a monthly fee but you will need to be sure you have a good connection.
Portable on-the-go option
There's no quicker way to take your pet's temperature than with an instant ear thermometer. This thermometer was designed to take your furry friend's temp in just one second. Used and recommended by veteinarians, this fast, accurate, and easy-to-use thermometer comes in handy when your sidekick is sick or to keep an eye on them after vaccinations or injury. It's compatible with a variety of pets including dogs, cats, rabbits, ferrets, chinchillas, and guinea pigs. Enjoy $15 off your first Chewy purchase of $49+ with Free Shipping!
How do you monitor RV temperatures?
Generally, your pet temperature monitor will come with a sensor that you install in your RV to read the temperature, humidity, and sometimes a few other readouts. Once you install the device, there will be instructions for installing an app on your smartphone, along with instructions on how to sync it with your monitor and how to use it. Some monitors come with more than one sensor that you can set up throughout your RV if you want to monitor several areas.
A pet temperature monitor in your RV can give you peace of mind on those times they can't accompany you outside your RV. Even when you can't be with your pet, you can know that they are safe and comfortable hanging out in their home away from home!
This post contains affiliate links. RVshare may receive compensation if you make a purchase after clicking on a product link.