RV Owners
November 18th, 2019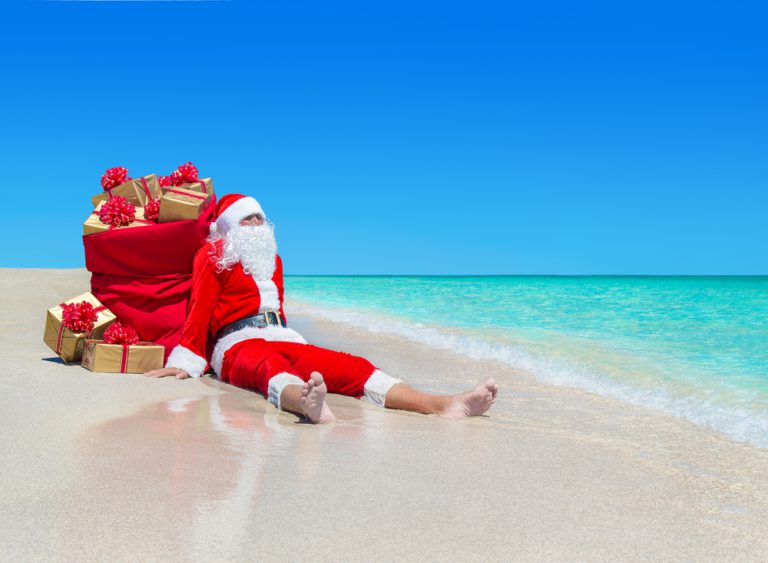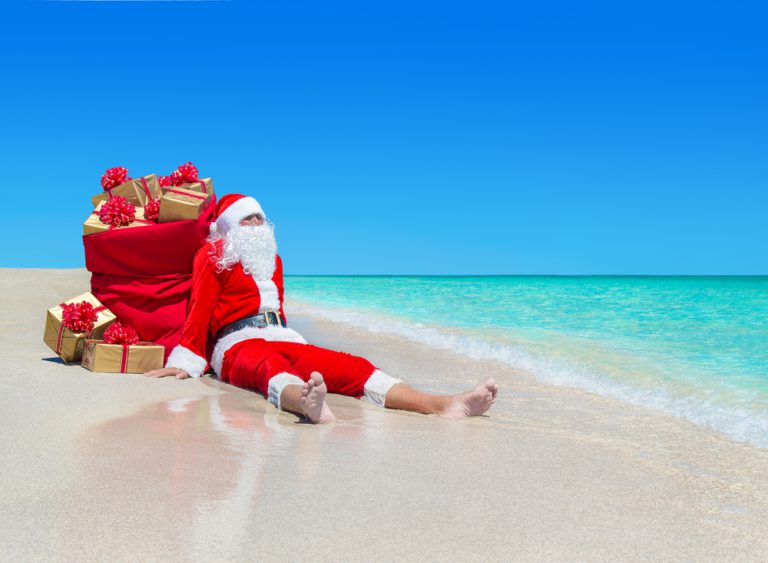 It might be hard to believe, but the winter holidays will be here before we know it — in fact, Thanksgiving is already just around the corner.
And if you're a frequent traveler yourself, chances are you have some frequent travelers on your to-buy-for list this holiday season. (Or, hey, maybe you're just looking for ideas to put on your own list for Santa. Don't worry, we won't tell.)
No matter who you're shopping for — yes, even including yourself — welcome to our ultimate travel gift guide for 2019. We'll cover the best gifts for travel, including travel gifts for men, women, and even children and pets!
Classic Travel Gift Ideas
Some travel gift ideas show up pretty much every year… but for good reason. Here are some classic travel gifts that absolutely cannot steer you wrong.
1. Personalized Luggage Tags
As anyone who's ever stood around an airplane luggage carousel staring longingly as it upchucks piles of bags knows, identifying your black suitcase in a sea of other, similar black suitcases isn't exactly fun — especially after a long or arduous flight. Even worse: those inevitable times the carrier misroutes your checked baggage, which can result in a lengthy and frustrating process to get your bag back, if you're lucky enough for them to find it at all.
That's why personalized luggage tags are such perfect gifts for travel lovers. You can help the globetrotter on your list avoid the entire headache by prominently listing their contact information on their personal goods, not to mention giving them a beautiful way to identify their own bags in a crowd. There are so many varieties to choose from, whether you go with a simple leather design or a unique wood-burned version handcrafted by an Etsy artist. (As the linked vendor points out, they also make perfect bridal party or groomsmen's gifts!)
2. Leather Passport Holders
We all have someone whose Instagram feed brings us constant and absolute envy, leaving us drooling at our desks while they jet set around to destinations like Paris and Milan. If you've got an international traveler to buy for this holiday season, consider purchasing them a leather passport holder — which offers the dual benefits of physical protection as well as an RFID force field that can ward against identity theft.
Some of these passport portfolios also offer space for holding credit cards, pens, and the other ephemera we tend to collect while we're sprinting from airport to airport, making for a convenient travel wallet that keeps everything in one place. And as someone who's had more than one frenzied moment scouring her pockets for her boarding pass at the last minute, trust me: that's a wonderful gift for any traveler!
Wonderful Gifts for People Who Travel
Here are some more gifts for frequent travelers that'll have them smiling wide when they tear off the wrapping paper.
3. Personalized Toiletry Bag
No matter where you go, you've gotta go — and you've also got to do all the basic, day-to-day hygiene rituals you do at home. Of course, keeping track of all those travel toiletries can get pretty shady pretty quickly, especially given the tiny size of those airplane-friendly bottles
A personalized toiletry bag is a great way to ensure your giftee's must-haves stay organized and at hand, no matter where their travels take them. And the monogram makes it that much more special and thoughtful… as well as making for an easier time if your recipient finds themselves staying in a crowded hostel or other travel accommodations with a shared bathroom scenario.
4. Travel Gift Cards
People have strong feelings about gift cards. Some see it as taking an easy way out, or being a thoughtless gift in some sense.
But as far as gifts for people who travel, there are few things more useful than money. (After all, that globetrotting hobby ain't free, as you yourself probably also know!)
By purchasing your recipient a travel-related gift card — or even an open-ended Visa gift card so they can use the funds for literally whatever they want — you're helping ensure their next trip is as fun and full of adventure as possible. What's more, many travelers try to keep their belongings to a minimum, as extra stuff means extra luggage means extra weight. A travel gift card weighs nothing but can add a lot of metaphorical weight to their wallet!
More Gifts for Frequent Travelers
Don't worry — we've got even more gift ideas for travelers coming your way!
5. Travel Scratch Map or Pinboard
What's the next best thing to traveling?
Why, remembering your travels, of course. And one of the best ways to commit a trip to the memory bank is to track it on a scratchable or pinnable map.
One of the things we love about this gift idea is that it's perfect for traveling families who frequently adventure with their kids in tow — young explorers often love to scratch away or pin their latest destination (with adult supervision, of course). Trackable travel maps come in a wide variety of shapes and sizes, and versions are available at every price point for every budget, too. If you want to go big and fancy, consider a beautiful push-pin map hand crafted by Amazon Handmade seller GeoJango, or keep it with a kid-friendly watercolor scratch-off map of America that's as stunning as it is simple.
6. Pet Travel Carrier
If you've got a friend on your list who never leaves home without their furry family members in tow, chances are they could benefit from a pet travel carrier — even if they've already got one. After all, if there's one thing you can count on from pets, it's that they tend to create a mess.
This soft-sided carrier is perfect for small dogs or cats, and is airline approved for those who are flying with Fido. It comes in a range of fun colors including sky blue, pink, and purple, and even carries a 3-year warranty so your recipient won't have to worry about getting another replacement any time soon.
7. Hoodie Neck Pillow
Got a traveler on your list who frequently flies red eyes or other long-haul flights — and who's more concerned about comfort than style? (I mean, come on; they're traveling, for goodness sake! This is no time to be concerned about fashion.)
If so, consider gifting them an item they might not buy for themselves, but which they'll quickly grow to love dearly: a high-quality neck pillow that also includes a hoodie, for even more warmth and coziness during those plane, train, or automobile naps.
Better yet, the gift of comfort doesn't have to make you go broke. This memory foam version comes in tons of colors and configurations and is available for less than $20… which is a price I know I'd definitely pay for a quality nap in the passenger seat.
Even More of the Best Gift Ideas for Travelers
Our list of the best gifts for travelers isn't quite finished yet! Be sure you consider this simple, but effective, present.
8. Eye Candy — and Brainstorming Fodder
Here's the thing about traveling: it's a hobby that's a gift in and of itself. It keeps on giving as your favorite globetrotter finds more and more places to go.
Of course, it can be difficult and overwhelming to figure out where exactly to jet off to, what with there being so many amazing destinations around the country (and the world!). And even the most steadfast traveler finds themselves stuck at home, thanks to prior commitments or work, sometimes.
Which is why we suggest purchasing your favorite wanderluster a high-quality, travel-related coffee table book, like National Geographic's Destinations of a Lifetime. Along with giving them something beautiful to look at while they're grounded at home, a book like this can seriously open up their travel bucket list to new options… which means you should at least get a credit in those forthcoming Instagram photos!
Still at a loss for what to purchase the travel lover on your list? Well, call us biased… but we think funding their upcoming RV trip with an RVshare rental would be an amazing holiday gesture! RVshare is a unique peer-to-peer RV rental platform that makes it easy and affordable to experience the RV life, which is a whole different kind of travel culture. So if you're feeling especially generous, check out the listings in your area today… whether you're travel planning for your giftee or yourself.
This post may contain affiliate links.