Travel Inspiration
November 9th, 2019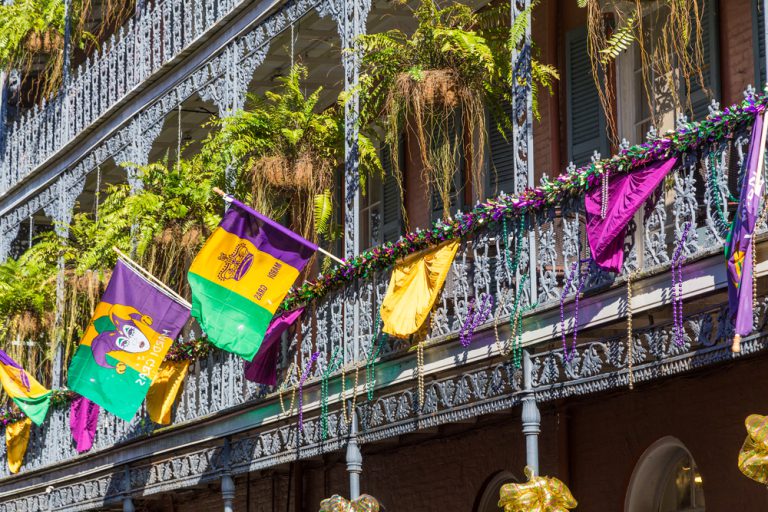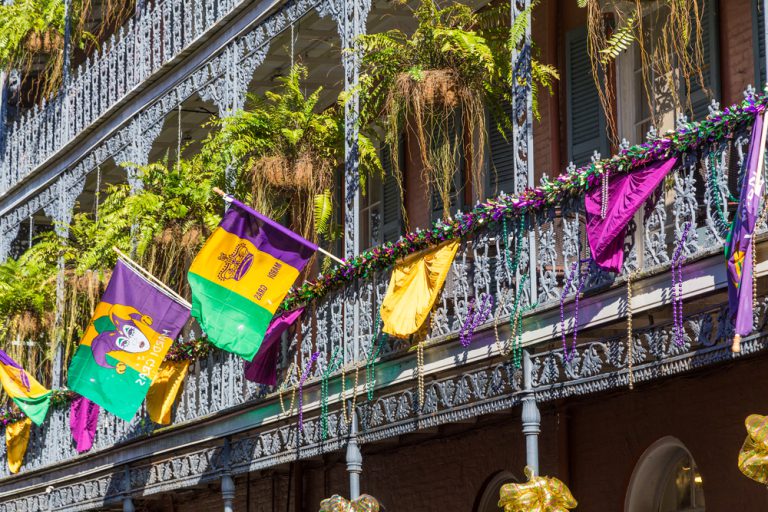 While most RVers are in awe of the structure of the natural world, some are just as excited about man-made beauty. And if you're in search of some amazing architecture to gawk at on your next trip, some cities will fit the bill better than others.
Whether you're looking for towering skyscrapers, historic Art Deco, or adobe, here are some of the cities with the best architecture in the U.S. to help you decide where your next adventure should take you. (Just don't forget to look up!)
Cities with the Best Architecture in the U.S.
If you're in search of some amazing buildings, head to the following destination towns.
1. Cincinnati, Ohio
While Columbus might be better known for its buildings, make no mistake about it: some of the best architecture in the U.S. can be found in none other than Cincinnati. And it's not really that surprising when you think about it; back in the 1800s, this city enjoyed a spell as the largest and most famous in the west.
Today, visitors can gape at Carew Tower, the second-tallest building in the city and a registered National Historic Landmark dating back to 1929. It was actually the basis for the design of New York's Empire State Building, and displays an iconic Art Deco construction. Cincinnati Union Terminal is also regarded for its world-class Art Deco characteristics, and is still an operant Amtrak terminal.
Looking for something a little bit older? Swing by Saint Peter in Chains Cathedral, the primary Roman Cathoic church in the region. Its cornerstone was set back in 1841, and its striking, 224-foot spire is made of pure white limestone. The interior, pictured above, isn't too shabby either!
Click here to see RVshare rentals near Cincinnati, Ohio.
2. Savannah, Georgia
Savannah is a bit like Baskin Robbins for the architecture lover — its options come in dozens of flavors. The Historic District features thousands of buildings worth scoping out, including examples Federal, Victorian Regency, Greek and Gothic Revival, and Italianate architecture styles.
In fact, one of the best examples of Georgian architecture is a place that's as delicious to the palate as to the eye. The Olde Pink House Restaurant and Tavern is a great place to try a plate of crab cakes with a side of fried green tomatoes or merely to have a drink. (And did we mention you can carry your beverage to go, thanks to the downtown district's lax open container laws? All the better for a building-gawking stroll!)
Click here to see RVshare rentals near Savannah, Georgia.
3. New Orleans, Louisiana
Well-known for being one of the best architecture destinations in the U.S., New Orleans is brimming with the architectural remnants of multicultural heritage, including Creole cottages, American townhouses, California-style bungalows, shotgun houses, and, of course, its famous wrought-iron balconies.
Interestingly enough, some of those elaborate scrollworks aren't wrought iron, but cast iron, and the popularity of using these materials in construction dates all the way back to the 1850s. This is also the era when the Cathedral was redesigned and mansard rooftops were added to the Cabildo and to the Presbytère. You can learn a ton more about the unique history of the buildings in this stunning town by taking a New Orleans Architecture Tour, hosted by locals who love sharing the stories behind their city's one-of-a-kind buildings.
Click here to see RVshare rentals near New Orleans, Louisiana.
Amazing Architecture Buildings
From amazing modern houses to old-school adoble, here's where to head for some of the most incredible architecture across the country.
4. Santa Fe, New Mexico
Not all of the most amazing architecture is elaborate or modern. If you want to get a taste for what human housing has looked like for centuries, we recommend taking a visit to the desert southwest, where adobe is still used to craft the unique, well-insulated homes that keep denizens safe from strong summer sun and freezing-cold high desert winters.
Of course, the magic of Santa Fe architecture runs deeper than earthen dwellings. A closer look reveals design intricacies influenced by the 19th-century Territorial Revival, Spanish Revival, and Pueblo Revival styles. Visiting the interiors of these structures is just as eye-opening as meandering around the town square and streets; you'll frequently find beautiful wooden floors, mosaic tile sinks and fixtures, and the iconic vigas that support those skylight-studded roofs.
Click here to see RVshare rentals near Santa Fe, New Mexico.
5. Chicago, Illinois
What architecture fiend doesn't have Chicago on their must-visit list? Along with its wind and its pizza, this town is renowned for its plethora of architectural styles, including some groundbreaking examples pioneered by famous U.S. architects.
Take, for example, the phenomenon of skyscrapers that you can see in any major city in the world today. Did you know that the steel-frame construction and use of large plate glass that makes those structures possible was actually invented and implemented in the early 1880s by innovators at the Chicago School? Today, a walk through the city reveals the many results of their inventiveness.
Chicago is also home to water towers, temples, parks, and public places that are all ripe for architectural exploration, not to mention residential buildings in a wide variety of styles. We highly recommend you take a tour through the Chicago Architecture Center, which will give you and up-close-and-personal understanding of all the stories that go into this unique cityscape.
Click here to see RVshare rentals near Chicago, Illinois.
Best Architecture Colleges in the U.S.A.
If you're really interested in learning as much as possible about buildings and their history, there are few better ways to go about it than to visit the towns where students are studying architecture.
Here's where to find some of the best architecture colleges and universities in the U.S.A… as well as the buildings that inspire those students to study their field!
6. Boston, Massachusetts
Given its historical importance in the birth of our nation, it's no surprise that Boston is home to a wide variety of important architectural structures. It's also home to several of the best architectural study programs in the nation, including Boston Architectural College, the largest private college of spatial design in New England, as well as the programs at Boston University and other schools in the area.
From colonial and post-colonial times, structures like the Paul Revere House, Old State House and originally Faneuil Hall offer examples of Georgian architecture. And, of course, all you have to do is hop on "the T" to find yourself in the midst of some of contemporary architectural innovation, like the Millennium Tower and One Lincoln Street.
Click here to see RVshare rentals near Boston, Massachusetts.
7. Ithaca, New York
Don't get us wrong — Cornell University is a top-tier school, no matter what you decide to study. But one of its many claims to fame is its architectural program, and when you take a walk through town, it's easy to understand why.
With styles dating from the early 1800s to present-day, this upstate New York town displays evolving tastes and technologies… and it's just plain scenic, to boot. Serious building buffs will want to add in a trip to nearby Buffalo to check out famous examples of the uniquely "American" style of architecture developed between the Civil War and the Great Depression, including Buffalo Central Terminal, Buffalo City Hall, and more.
Click here to see RVshare rentals near Ithaca, New York.
No matter where your architectural adventure takes you — or if you're drawn to your destination by some other attraction — an RVshare rental vehicle is the perfect place to call home during your journey. With their unique combination of comfort and affordability, we're proud to say RVshare rigs are among the best rentals available in the country, and they come in every shape, size, and footprint imaginable, unlike the large motorhomes you'll be limited to when you rent through a major dealership.
Along with their comfort and diversity, RVshare vehicles come with A-rated insurance coverage throughout the length of your rental period, so you don't have to spend any time worrying about "what-ifs" on the road. The only thing you'll need to be concerned with is where you're headed… and if none of the destinations above are catching your eye, don't worry. We've got tons of other suggestions!
This post may contain affiliate links.