National Parks
October 4th, 2020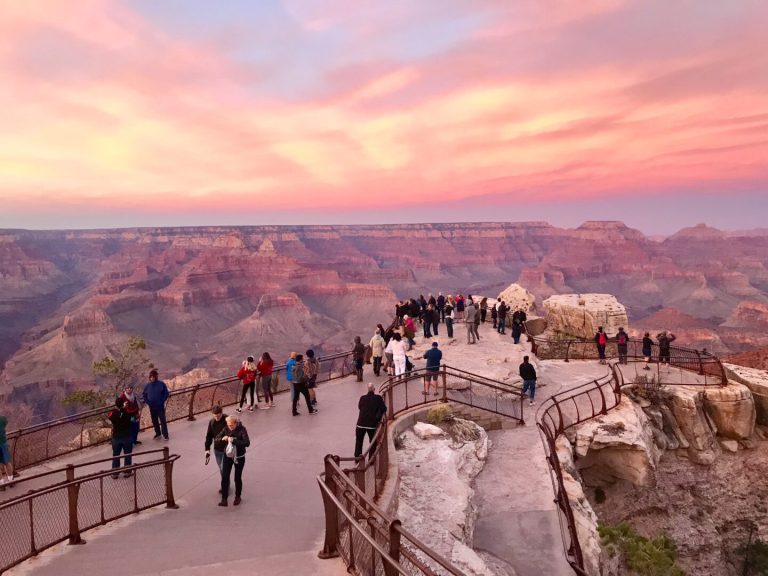 Grand Canyon National Park is one of the most iconic parks in our country. It's a gorgeous place with some of the most spectacular views you'll ever have the chance to see, and the lessons in geology, culture, and history found within the park are absolutely incredible.
Because it's such an amazing place to visit, we will always recommend that everyone make a point of visiting the Grand Canyon at some point during their lives. Many people hear this same bit of advice from others, and they do make time to visit the place. Unfortunately, not everyone realizes just how enormous the park is, and most people budget far too little time to see and do everything.
That's right, while stopping in for an hour or two to see the canyon and take some pictures is definitely better than nothing, there is absolutely no way to fully experience this park in such a short amount of time. Grand Canyon National Park is home to a huge number of spectacular sights and interesting experiences, and one could easily spend several days exploring the park without ever once becoming bored!
Wondering what there is to see and do in Grand Canyon National Park so you can be sure to give yourself enough time there? Below we've listed our top 7 favorite things to do there. Pick and choose the ones that sound interesting and plan your trip accordingly.
Rim Trail
Looking for something easier? The Rim Trail is an easy hike for all ages and levels. It is mostly flat and offers some seriously amazing views. Dogs are allowed as long as they're leashed, but they are not allowed on the shuttle buses, so be prepared for that. Fun stops along the way include Hopi Point and Mather Point.
Grand Canyon Village
Make sure to spend some time at Grand Canyon Village during your visit. Do some shopping at Verkamp's, admire the Hopi House, or check out the view from the lookout studio. You can even book a stay in one of the Village lodges if you so choose, but we'd personally recommend an RV camping trip in order to fully immerse yourself in the wonders of this natural area.
Bright Angel Trail
A super popular hike, Bright Angel Trail is on the tricky side but well worth the effort. The trail is easy enough to reach and is well maintained. It angles downward into the canyon and offers multiple breathtaking views along the way. Additionally, it takes hikers to a river that offers a nice break, especially when it's hot out.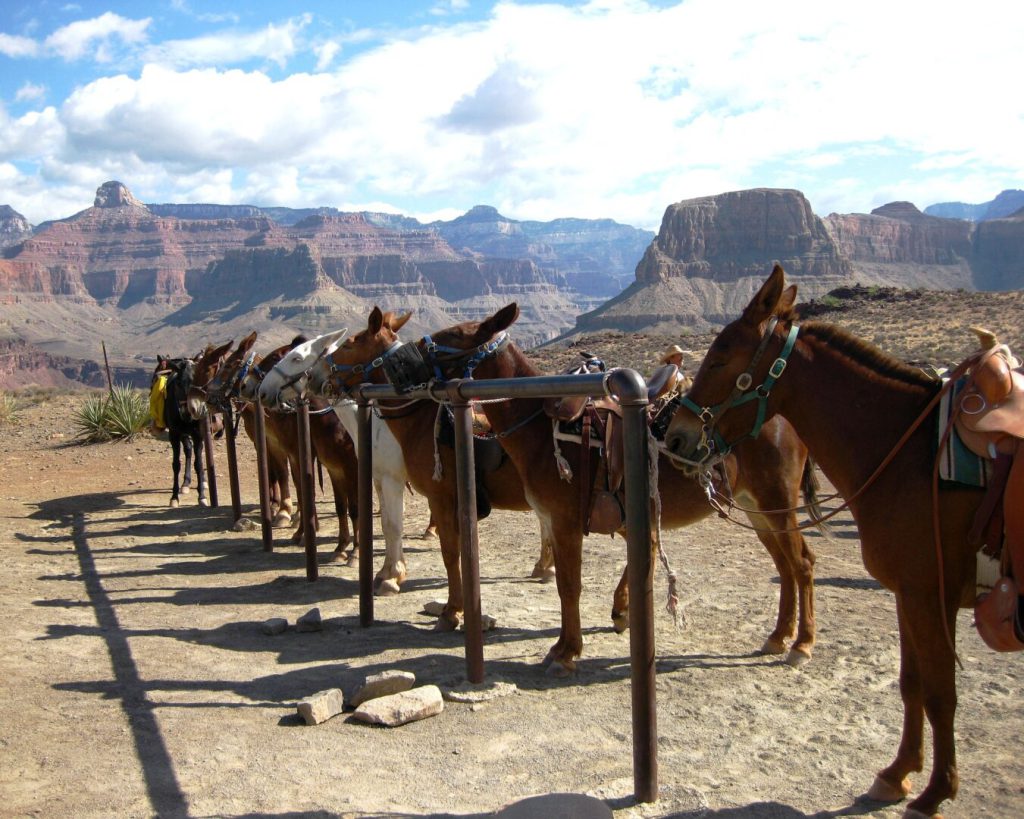 Mule Trips
Want something truly unique to do while in the Grand Canyon? Why not check out the canyon from the back of a mule? Mule trips are available from the South Rim year-round, and from the North Rim during the warmer months. If you plan to take a South Rim trip, be sure to book far in advance as they tend to book up very quickly!
Desert View Drive and Desert View
For those who prefer a scenic drive over a scenic hike or mule ride, there is Desert View Drive. This awesome road takes drivers from Grand Canyon Village and along the canyon rim for a total of 25 miles.
Incredible views can be seen along the way, and there are six developed viewpoints to stop at. Additionally, the drive takes you past the Tusayan Museum and ruins site. We recommend stopping at all of the above.
Colorado River Rafting
Another fantastic way to experience the canyon is through rafting. Whether you're looking for half a day or 18 days, there is a trip for you. Smooth water rafting and whitewater rafting are both options, and both are wonderful, depending on the type of experience you're looking for.
There are a number of concessioners offering these trips. Check them all out and choose the company and trip that sounds best for you.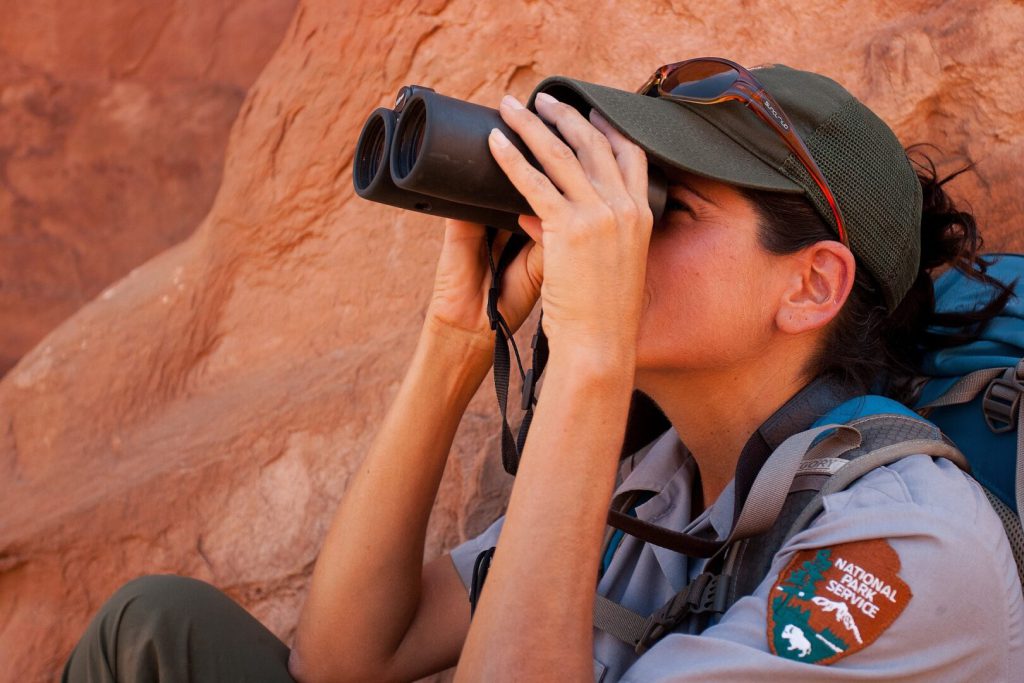 Ranger Programs
Lastly, we highly recommend attending at least one of the fabulous ranger-led programs at this park. Learn about the canyon, how it was formed, and the history and culture of the place through engaging talks and activities.
If you have kids, be sure to sign up for the educational Junior Ranger program so they can earn a badge!
Looking to learn more about this park? Our Grand Canyon National Parks guide includes all the information you need to plan the perfect trip to this spectacular place.