How Tos & Tips
Last updated on May 23rd, 2023. Originally published on October 25th, 2020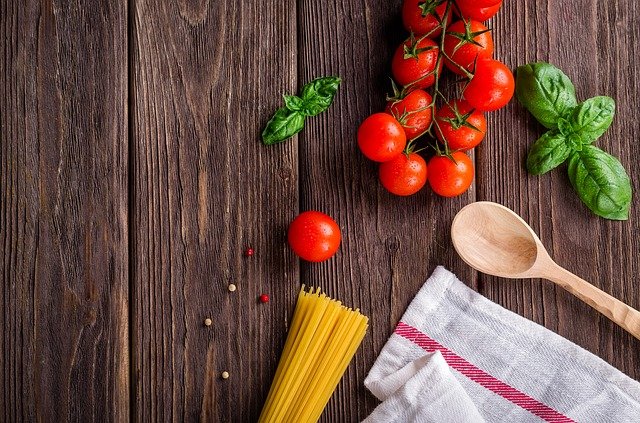 There's a lot to think about when you purchase a new home – even a portable home like an RV! In order to make it habitable and comfortable, you need to stock up on everything from bedding to trash cans. And of course, you'll need to stock your RV kitchen.
Stocking Your RV Kitchen
Whether you're outfitting your own RV kitchen or planning to rent an RV, there are certain things you'll want to have along. In fact, if you're a renter, you may want to check and see what's included in your rental. If you enjoy making meals in an Instant Pot, for example, you'll want to check and see if there's one on-board or if you should bring your own.
On the flip side, if you're renting out your RV, know that the little touches like having a fully-equipped kitchen are the things that will make guests want to rebook with you. You might even consider a little basket with coffee, tea, filters, and sugar cubes or the fixings for s'mores to brighten your guests' day! Everyone loves thoughtful touches and those are the things that guests will remember when they plan another trip later.
General tips for RV kitchen accessories
Before you start buying things, it's helpful to have a few ground rules. Here are some things to keep in mind when shopping for your must have kitchen items for your RV.
1.) Nothing breakable
As much as possible, purchase items that are durable and hard to break. Travel can be hard on dishes and kitchenware and you can save yourself a lot of hardship (and having to buy new wineglasses!) by buying things that won't break. Melamine and plastic dishes have come a long way, and there are glasses and other items on the market now that look like glass without the danger of broken pieces on your RV floor.
If you do purchase glass items, make sure to store them low in a place where they won't slide around, and behind locking doors that won't fly open while you're on the road.
2.) Make them multi-functional
You have limited space in an RV so whenever possible, shop for items that serve more than one purpose. The above-mentioned Instant Pot, for example, works as a pressure cooker, a slow cooker, and a pan for sauteeing without taking up stovetop space.
Try to avoid one-hit wonders like rice cookers or salad spinners unless you know you're going to use them very frequently. Downsize the number of pots and pans (one small, one medium, one large, one frying), knives, mixing bowls, and other items.
Along the same lines, planning meals that require just one pot can help you cut down on both the dishes you'll need and the clean-up you'll have to do later.
3.) Make them collapsible
You can store a lot more if you collapse things down flat. Shop for collapsible colanders and bowls, look for a dish rack that folds flat, and try to find items that were made to be as compact as possible.
4.) Do a trial run
Before renting out your RV or heading out boondocking where you can't run to the store real quick, try everything out. Cook a meal in your RV and see if you're missing anything. Did you forget a kitchen staple like salt because it's always on-hand at home? Can you find everything you need easily?
If you're renting your RV, remember people are going to look for items near where they're used. If you store cookie sheets in a back closet because that's where you have room, guests won't be able to find them. Be sure to set up your kitchen so that people who have never used it can find things.
If you're renting an RV for a trip, do an inventory of the kitchen while you're in a populated area where you can run to the store. Make sure you stock up on any items you need before you're too far from civilization!
5.) What to include
Here are the items to include in a well-stocked RV kitchen. Depending on your own family meal habits and diet, you may want to include some other items as well, or you may find you can leave some of these out. But here's a general list to get you started:
For eating:
*This is an important note – if you are renting out your RV, make sure you have enough dishes and utensils (and towels!) for the number of people you say your RV sleeps*
plates and bowls
drinking glasses
coffee mugs
wineglasses (optional, but a nice touch!)
forks and spoons
butter and steak knives
reusable water bottles
paper towels or napkins
Drink pitcher
For cooking/prep:
pots (small, medium, large)
medium frying pan
cookie sheet
casserole pan
potholders
chopping knives
cutting board
mixing bowls
colander
measuring cups and spoons
serving spoon and ladle
spatula
whisk
vegetable peeler
can opener
wine bottle opener
Coffee maker
coffee filters
toaster (optional if you have room)
Instant Pot (optional but very useful!)
For outdoor grilling:
Meat thermometer
propane or fuel
lighter or matches
grilling tongs, spatula
Cast iron pan or Dutch oven (optional but some people love it!)
For clean-up:
dish towels and washcloths
broom and dustpan
trash can
airtight food storage containers
dishpan and drying rack
aluminum foil and plastic wrap
quart and gallon-sized plastic bags
garbage bags
dish soap
sponges
countertop cleaner
It may seem like a daunting task to set up an entirely new kitchen, but with a handy checklist and a little research beforehand, you'll be amazed at the delicious meals you can make while you're on the road!