5 Reasons Why Driving An RV Is The Best Way To Travel In The USA with AsoboLife
Travel Inspiration
October 15th, 2021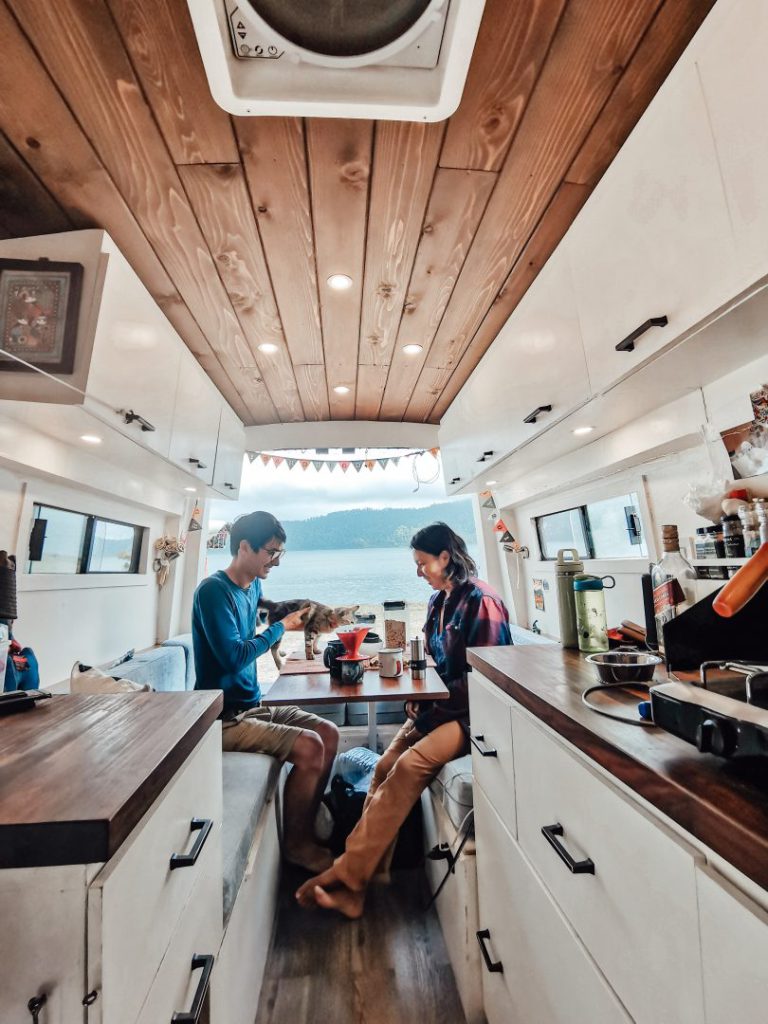 After over 30 months on the road traveling in our camper, we've been fortunate to experience much of the incredible beauty that the United States has to offer. From dazzling national parks to gorgeous coastline drives, we're thankful to have seen as much as we have.
But life on the road has also instilled in us a love for traveling across the country with our own wheels. We go where we want, when we want, and yet our home is always with us.
In our post, we want to list five of the best reasons why traveling across the US in an RV is the best way to see and experience the country. This is relevant whether you decide to build your own camper or rent one here on RVshare.
We love the lifestyle and we know you will, too.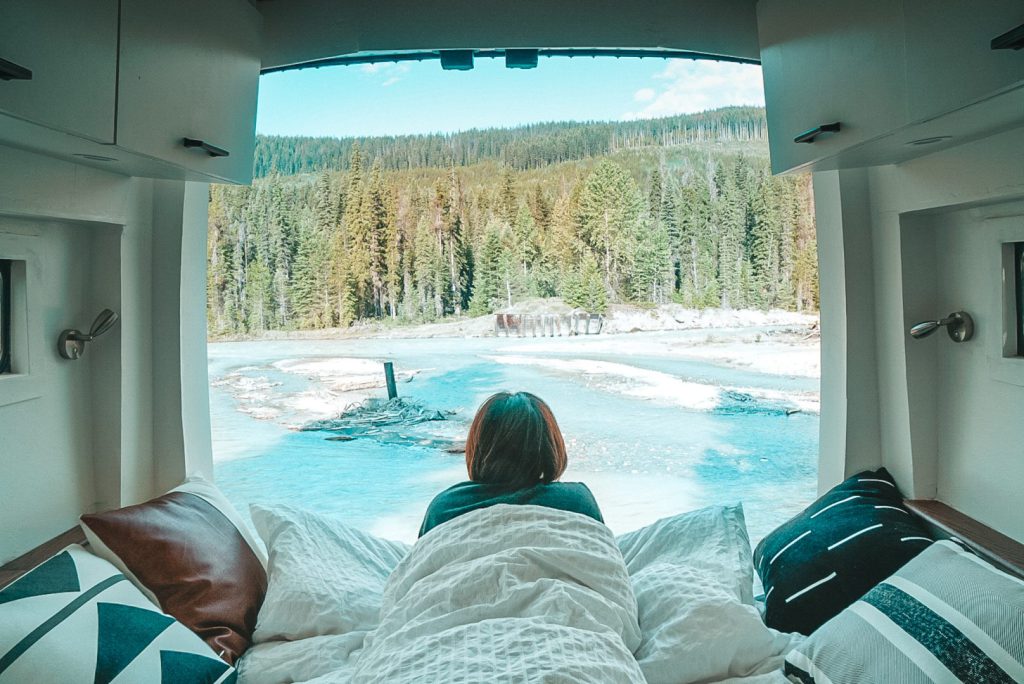 Enjoying America's Best Nature, Without Leaving Your Home
Traveling around the US with your own set of wheels really allows you to get far away from cities and urban life and deep into some of the most beautiful natural environments our Earth has to offer.
From several of the world's tallest trees and clearest lakes, to its deepest valleys, traveling in your own RV can get you right up to each of these locations.
And best of all, you can experience all of America's natural beauty without having to leave the comforts of your home. At the end of a long day of exploring, you can still sleep in your own bed, cook in your own kitchen, and lounge in the comfort of your own chair.
If you love to travel, but find it hard to leave behind creature comforts, traveling in an RV might just be the best compromise for you.
Waking Up To A New Backyard Every Day
Along the same vein as our previous point, traveling in an RV means you can literally have a different backyard every day of the week, if you desire.
Want to open your doors and look out into a thick and lush pine tree forest? You can have that.
What about living in a home that is literally steps away from a cool, refreshing river? You can have that.
And what about parking your home at the base of some of America's most majestic mountain ranges? You can have that, too!
What's amazing about traveling in your own motorhome is that you get to choose what kind of environment you want to surround yourself in. Whether it's green forests, large bodies of water, beaches, or snow-capped mountains; you get to choose what you want.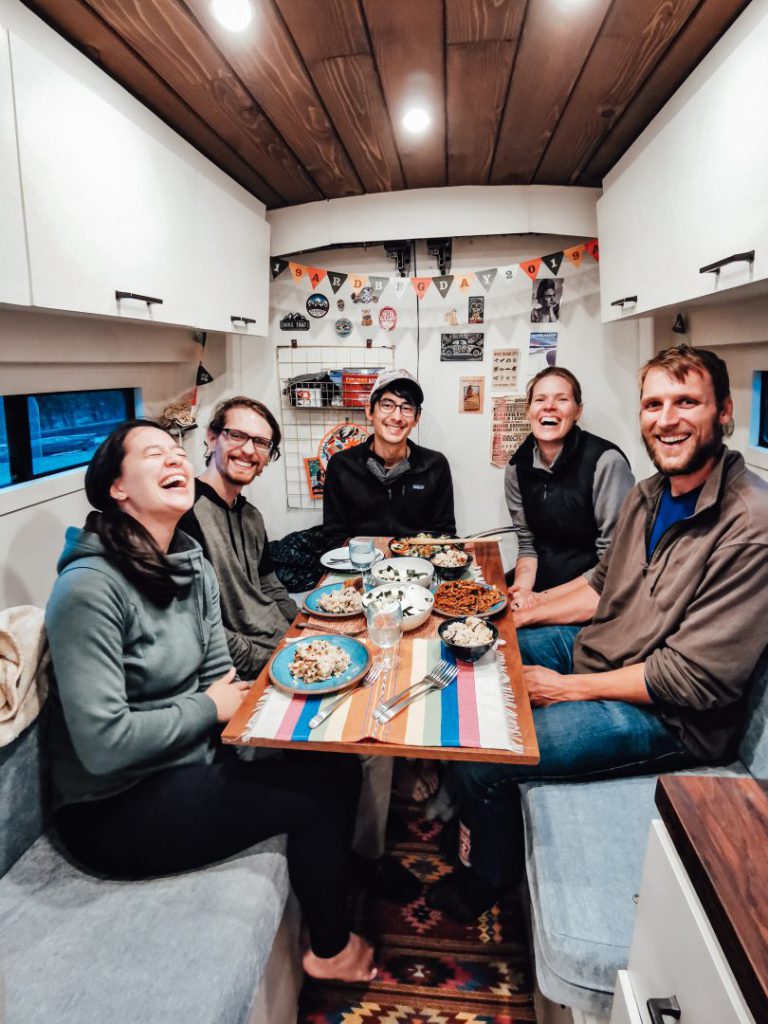 Meeting New, Like-Minded Friends At Campgrounds
Surprisingly, one of the more underrated aspects of traveling in your own mobile home are the incredibly friendly and outgoing people you'll meet all throughout your road trip.
And one of the best places to meet people are at RV campgrounds.
In our experience, the moment you arrive at these campgrounds you're welcomed with friendly greetings and cheery smiles. I don't know if it's just us, but people just seem happier when they're traveling!
And it's not uncommon for people to stop by your campsite wanting to say hello, wondering where you're from, and wanting to take a look at your camper! And before you know it, you're inviting your new friends over for some home cooked dinner in your RV.
Happened to us!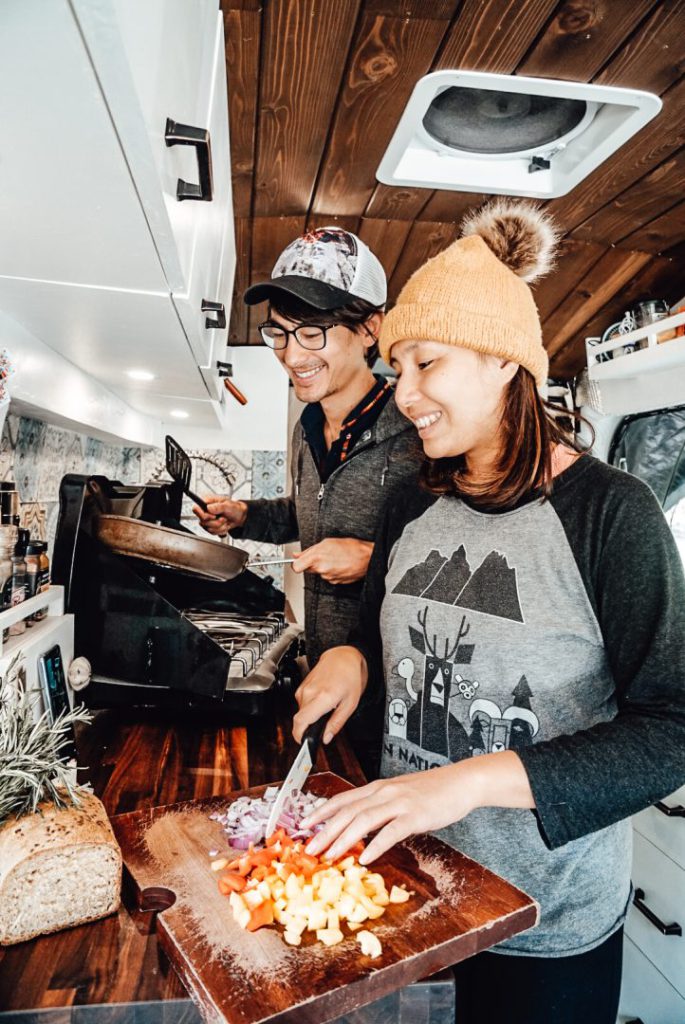 Farmer's Markets & Cooking With Local Ingredients
When traveling in your RV, you're bringing your own kitchen wherever you go. This includes your own stove, cookware, cutlery, and utensils.
And this means, no matter where you are, it's super easy to cook your own meals. Simply stop by the local grocery store or market and pick up whatever ingredients you like.
For us, traveling in our own RV provided us an amazing opportunity to buy and cook with local and seasonal ingredients. When we were traveling around the Pacific Northwest, we stopped at farmer's markets and purchased fresh salmon and clams. When we passed through the Amish communities in the Midwest, we picked up organic chicken and vegetables.
And during our time in Mexico, we even stopped along the busy highways to purchase handmade chorizos and corn tortillas.
Every region in the US has its own unique selection of local ingredients. And being able to cook with these foods has made travel more fulfilling and tasty!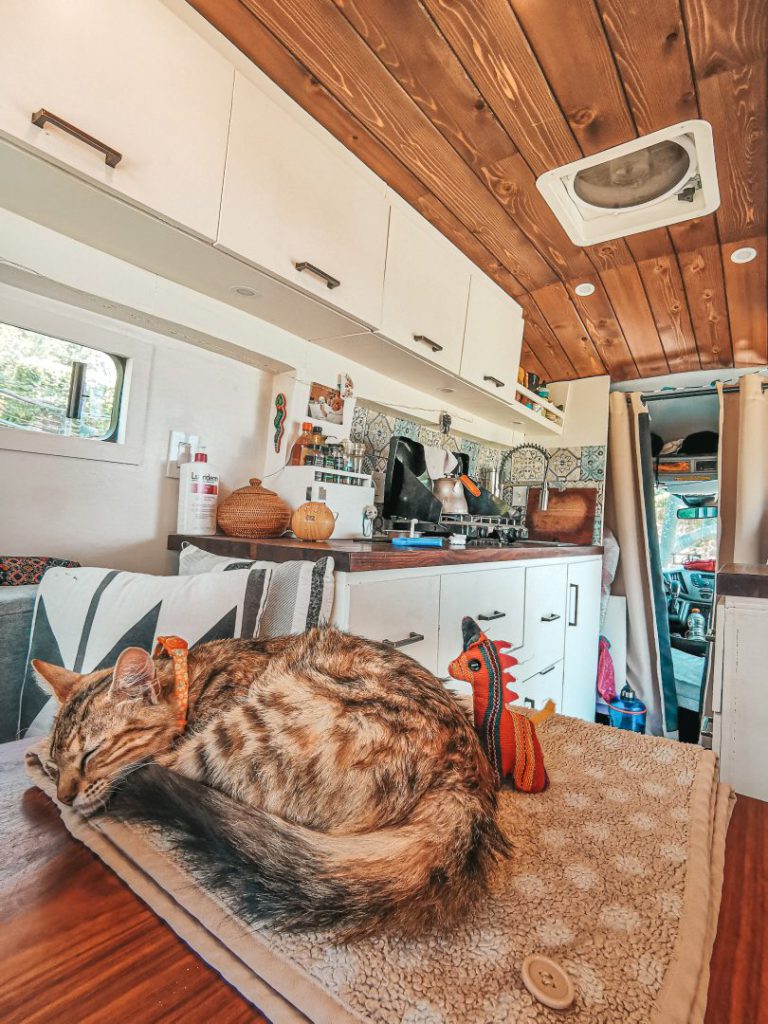 The Only Pet Friendly Way To Travel
Let's face it. Traveling with a pet is hard!
If you're flying, you and your pet have to endure the stress of traveling on an airplane with a carrier.
And it can be difficult finding a hotel or Airbnb willing to accept pets. Not great for spontaneous travel.
But when traveling in your own RV, bringing your pet with you is a breeze! In fact, a large number of the RV travelers we've met while on the road brought their own dogs and cats with them.
While traveling in our own camper, we actually adopted a stray kitten, who we named Maya, that was wandering around a busy shipyard in Guatemala. We initially thought traveling with a cat would be too difficult and inconvenient for RV life, but we quickly learned and adapted.
We repurposed a drawer to fit Maya's litter box and dedicated another drawer for her food and toys (she has A LOT of toys). And in the end, we realized that traveling with a pet in our camper wasn't such a big deal. When Maya wants to play outside, we let her out. And when she wants to sleep, she'll head to the bed we keep for her on top of the dashboard.
We've learned that pets can adapt quite easily to new surroundings.
And unlike hotels and Airbnbs, virtually every campsite accepts pets. (Though you may want to double check if you plan to camp within National Park boundaries.)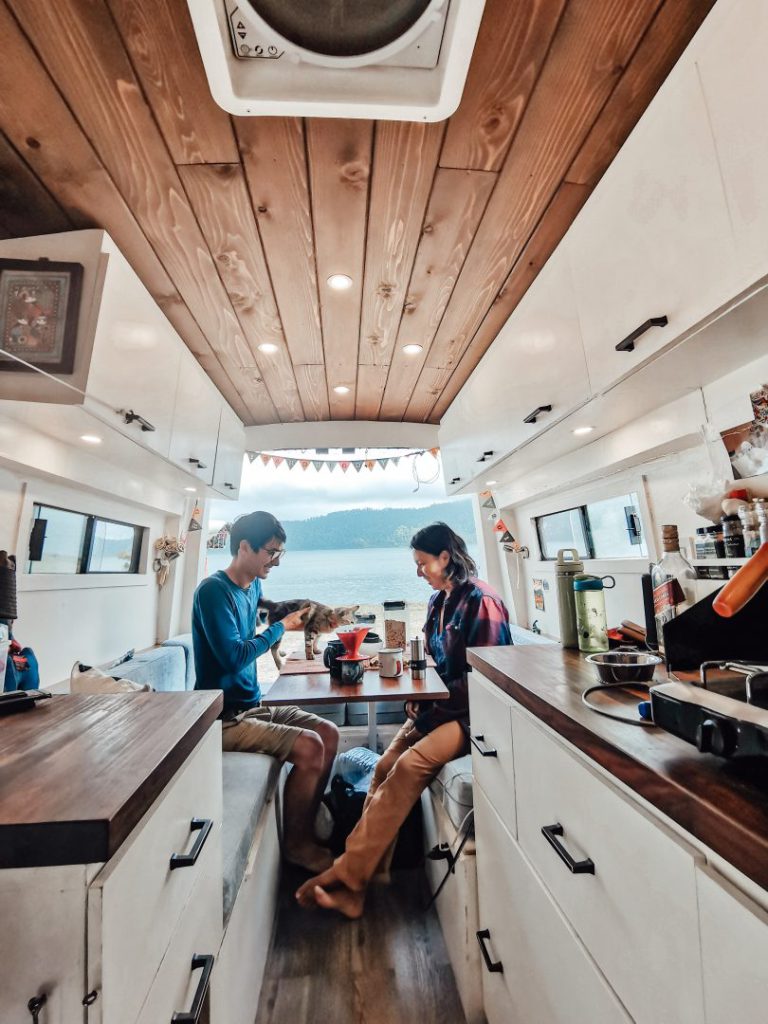 Final Thoughts
Traveling in your own RV gives you so much freedom and flexibility and, in the end, that's what makes RV travel the best way to travel. Go where you want, when you want, meet different people, keep your pets by your side, and do it all without leaving the comforts of your home.
If you still have hesitations about living life on the road, check out our other blog post here on RVshare: How To Transition To Living In A RV.
Happy Traveling!
How To Contact Us
For more campervan living tips, check out our blog: www.asobolife.com.
We also love getting mail! For any questions or comments, please send us an email at [email protected]
Or for more on our current Pan-American road trip visit us on Instagram: @asobolife.