Class C RV Rentals In Sheboygan Wisconsin
©Mapbox ©OpenStreetMap
Top Rated Class C Motorhome Rentals In Sheboygan, WI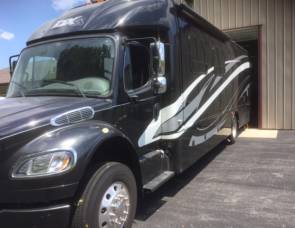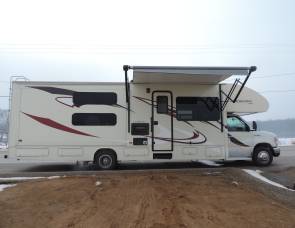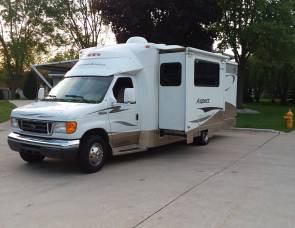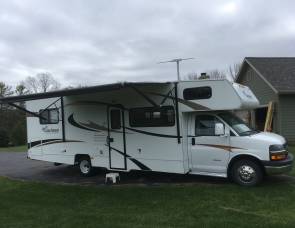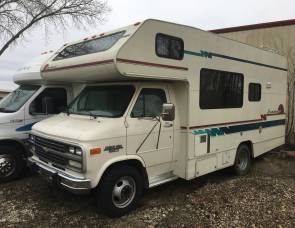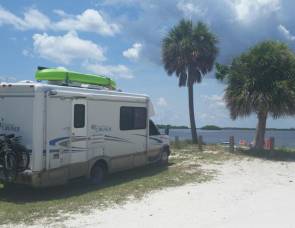 Rent a Class C RV in Sheboygan
Search and compare Sheboygan Wisconsin Class C RV rental prices, reviews, and photos. Get the best deal on Class C RVs for rent in Sheboygan Wisconsin. RVshare has the largest selection of Class C motorhomes in the Sheboygan area so you're guaranteed to find the perfect RV for your next road trip.
Sheboygan Wisconsin Class C RV Rental Reviews
Perfect RV! Everything you could need for a comfortable camping experience. Wonderful beds and bedding. Owner has thought of everything you would need. Clean and all the bells and whistles. Owner made this a very easy experience and walked us though all the functions of the RV. Very responsive to any and all questions we had. FIVE PLUS STARS!!!
Owner was very pleasant and easy to work with. Very accommodating.
Very inappropriate and unreliable behavior, not recommended. TLDR; - Julia told us we could get the malfunctioning refrigerator looked at and then refused to pay for a blown fuse. - Julia verbally abused several staff members at Hilltop RV Superstore after they replaced a blow fuse. - Julia falsely accused us of having unauthorized work done on the RV. - Julia called the Marquette County Sheriff department because we didn't immediately respond to a text message. - We resorted to filing a harassment complaint against Julia with RVShare. - Matt from RVShare said they would kick her off of RVShare after he called her and experienced inappropriate behavior himself. - Julia had been drinking before both the pickup and dropoff (I saw a her with a wine glass with red liquid in it) of the vehicle and she appeared to be visibly intoxicated at drop off. - Julia left her dog outside off leash and it kept running after vehicles during drop off causing a risk to the dog and drivers. Our experience with Julia became highly stressful to the point of impacting our vacation experience in unacceptable ways. There were small warning signs dealing with her early. For example there were lots and lots of emails over the RV contract and rental. Julia complained to us about most of her previous customers during the walkthrough saying they were irresponsible and etc. She struggled to actually show us the vehicle at times during the walkthrough and pickup; getting distracted by minor things like our toddler talking or just losing her train of thought. She also kept referring to the RV power cable as a "hose" which was a minor confusion. But, since he had accommodated us to move up our pickup date and these were minor things we shrugged them off and continued with the rental. The problems with the refridgerator started early in the trip. Julia was adamant that the RV needed to be very level for the refrigerator to work. So I parked the RV in front of our house in the street where it is fairly level took a look at the level and it was pretty close. I plugged in the RV turned on the refrigerator to get cold and put food for our trip in there. The refrigerator did not get cold and the food started warming so I called Julia who said it must not be level enough and to use the wood blocks to get it very level. These wood blocks are just cutoffs of 2x6s, one of which split in half while under the vehicle. After leveling the vehicle in the road the refrigerator still did not cool, so we added ice packs to the refrigerator and left for our trips first stop at Rippling River Resort in Marquette. We looked at various sites at the campground and choose the levelest site and again used the blocks to level the RV per Julias instructions. The refrigerator still did not cool, and I noticed the refrigerator light was blinking 5 times several times a minute. I texted Julia that the fridge light was blinking and it was not cold. She responded that is was in "Lock Out Mode" and would need to be reset by an RV tech when we return and asked that I not troubleshoot it. I responded that having a fridge was needed for our trip and ice in the fridge for 9 days was not what we wanted. She responded she would try to find a tech in the area. When Julia did not find a tech by 11 am the next morning I asked the Resort Staff and they recommended Hilltop RV Superstore. I called Hilltop and they said they could get us in that afternoon which was a minor miracle. We sent Julia a text asking permission to go the RV to Hilltop RV Superstore to get the refrigerator checkout out. She called back and gave permission to have a "Hard Reset" of the refrigerator done only asking we not have mechanical work done, just a "Hard Reset". I texted here the location so she could call and speak to hilltop which she did. We took the RV to Hilltop and Jim at the Hilltop desk said they had talked to Julia and she had OK'd the diagnostic they would perform. I asked if that was a "Hard Reset" and he said it was similar to what Julia wanted and no mechanical work would be done. We when to look at RVs in the lot while they did the work. After looking at RVs for about 45 minutes we went back. I approached the counter and heard Jim having a conversation that was very uncomfortable sounding. While I waited for him to finish I realized he was talking to Julia and she had become unhinged. After repeating several times rather uncomfortably that they had only changed a blown fuse and done a reset to the refrigerator Jim transferred the call to Josh the Service Manager. Jim then explained the Julia was freaking out and being totally unreasonable and verbally abusive. Later Josh came out I could see he was visibly shaken up. Josh said that in 15 years Julia was the most unreasonable person he had ever spoken to. Later we found out from Hilltop that Julia had repeatedly called to harass them, made their receptionist cry, and the companies lawyer was now involved in the situation. It was an awful way to treat folks who had squeezed us in and repaired the fridge. We were extremely embarrassed at Julia's behavior. Hilltop assured us that we could not have directly caused the blown fused and it is a thing that just happens sometimes on 10 year old RVs. They said to just make sure the refrigerator and electrical outlet breaker where off when plugging and unplugging the RV. We bought proper leveling blocks for the RV out of our own pocket and left. On route to our next campsite and we received a very erratic text from Julia. It accused us of doing unauthorized repairs on the RV which she would not pay for and said the Hilltop would not give her straight answers. I heard Jim's side of the conversation with her and he provided plenty of straight answers. At this point we decided we should wait until we were done traveling to respond to her. The situation was stressful, she was unreasonable and we wanted to write a full response via RVShare. Also we were upset at her abuse of the Hilltop staff who had just helped up out. While on route we also received an email from Julia, which was equally ridiculous and accused us of abandoning the RV at Hilltop and accusing the staff there of unauthorized repairs. When we reached Munising Tourist Campground we set up the RV. Before we were done the phone rang, I called back and it was Marquette County Dispatch, Julia had called the Sheriff/Police on us. I spoke to the Deputy/Officer for about 5 minutes after which he basically said good luck, call back if you need us. At this point we were very upset. At least the refrigerator worked, and with the RV no more level than outside our house in the street in the first place. That evening we sent a very nice email to Julia explaining it was just the fuse, the fridge worked, we had purchased a leveling solution that was engineered for leveling RVs and had used it to level the RV, that we were caring for the RV as if it was ours, and to please only contact us via RVShare. The next morning we received an email response from Julia. It was so poorly authored it appeared to be written by a drunk person. It said she "had to call the police", what the Hilltop people said was "hearsay", and she had not authorized repairs. At this point we decided to complain to RVShare that she was harassing us and the people at Hilltop. We called and spoke at length to Matt from RVShare who said he would call her reassure her everything was fine. When he called back he confirmed that she her behavior to him was very inappropriate and said would be removed from RVShare once our rental was complete. The refrigerator worked for the rest of our trip without incident and we did not message Julia until just before the agreed upon drop off. I brought my Step Father with me as a witness with instructions to use the video on her phone if she misbehaved and not to argue with her. Upon pulling into Julia's street I saw her outside with a wine glass with dark red liquid in it and appearing to be visibly intoxicated. Julia had also left her dog outside off leash and it kept running towards the RV barking and I had to stop in the road several times before she finally put the dog away. We went through the drop off. I didn't mention any of the above to her, only giving her a copy of the Hilltop invoice for "her records". I was concerned about her previous complaints about other renters, her previous inappropriate behavior and that she was apparently drinking, appeared intoxicated while checking out the RV and I did not want to have a problem. Suffice it to say we absolutely do not recommend renting from Julia. And, honestly if RVShare continues with her we would be very cautious about using RVShare again.
Renting A Class C Motorhome In Sheboygan
Class C RV Rentals Near Me