Class A RV Rentals In Perth Amboy New Jersey
©Mapbox ©OpenStreetMap
Top Rated Class A Motorhome Rentals In Perth Amboy, NJ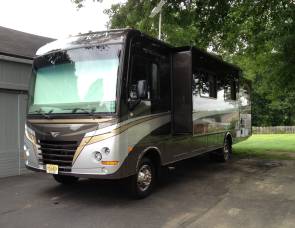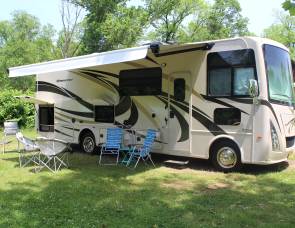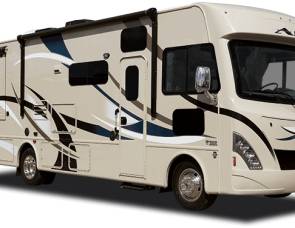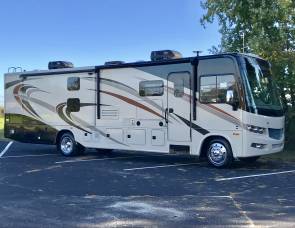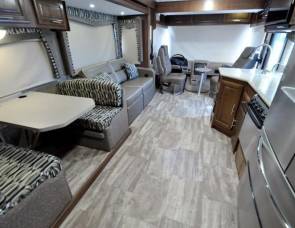 Rent a Class A RV in Perth Amboy
Search and compare Perth Amboy New Jersey Class A RV rental prices, reviews, and photos. Get the best deal on Class A RVs for rent in Perth Amboy New Jersey. RVshare has the largest selection of Class A motorhomes in the Perth Amboy area so you're guaranteed to find the perfect RV for your next road trip.
Perth Amboy New Jersey Class A RV Rental Reviews
Ken was great to work with. This was my first RV experience and he made sure I felt comfortable. He spent time during the pickup process explaining everything and answering my questions. The RV is beautiful. True to the pictures. I'm sure I will rent again. Thanks again Ken!
PLZ READ WHOLE THING. REVIEW MAINLY ABOUT RVSHARE Co...........Owner 4 stars, RVSHARE 0 stars I'd like to start by saying William (rv owner) was the saving grace to my trip. And I have NOTHING good to say about RVshare. I had orginally booked an RV 5 months prior to my vacation. This was to be my honeymoon trip. We were driving from NYC to yellowstone. 6 days bfore my trip our RV got canceled. The only thing RVshare was able to do for me was find a list of "similar" rvs at about the same price. From the list William was the only owner willing to rent his RV on such short notice. So it was our only choice, since we had thousands of dollars already spent on other destinations and activities we planned on doing, and it was to short of a notice to get refunded for them. The RV itself was very nice and clean and very big. It as much bigger then the one I had booked originally, and I had to drive 3 hours away in the opposite direction of where I was heading. RVshare promised to cut the cost of the new RV so I thought everything would work out. Well i was wrong. All they offered was a 50dollar discount. When i explained that i was basically forced into renting this paticular RV. The original RV i wanted was much smaller and the owner lived very close to me. I explained this new RV is costing me so much more money in gas that i had budgeted for, and also the extra miles its putting not only on the rv and my trip but also to my own personal car. The response i got was that i can file a claim and dispute the charges. But this was just the begining. The check oil light was on from the first day we got the RV. when i called , the owner told me that its fine, and that he has to take it in for service once im back. I also asked him about the water levels. It was reading that black and grey water was full. He said dont pay attention to that, its empty and he had just dumped it prior to me picking it up. I had never rented an RV, i thought great its no big deal. But it was a big deal. My wife and I were going to be camping where you could not dump any kind of water. so right before we went there we stopped to empty the tank. As soon as i pull the release for the black water, i get covered in it. The pipe was not propely secured and black water started pouring out all over me and the street. I had to clean it up and fix it so i could continue to empty the tank. After that was done we get to our campsite. On the second day there, after 2 showers the water started coming up from the shower. The tank was full. Even though now the water level reader said it was half empty. So for 5 days we had no shower. Might i add when RVshare was finding new rvs for me to rent, the only thing i required was that the RV had a shower and toilet. Half my trip my wife and I had no shower, and of course it was where we wanted/neeeded it the most. I also explained to RVshare that there was no working radio in the RV. If i had known that would have been my other requirement. I am 30 years old and music is a very big part of my life. To have to drive across country with no radio, on your honeymoon when this was something you dreamed of happening, pretty much ruined the whole driving experience of this trip. But when i mentioned this to RVshare they just ignored me. But THE BIGGEST, AND WORST PART ABOUT THIS TRIP was when the RV broke down on our way home. I took 3 weeks off of work but our trip was 2 weeks. During the first week my boss had called me and asked me to come back a few days earlier. I promised him it would be no problem, being that we had no shower, and that we were spending so much more in gas, it was smarter to just cut the trip down and start heading home. We get to Iowa and the power steering failed. I luckily was right by a gas station. I pulled in and now the car started to over heat. This was around 5pm so i couldn't call RVshare since they take their phones off. SO i first called William to tell him, and then i called the 24/7 roadside. What they told me was 1 they had to locate a truck big enough to tow us, 2. that they cant pick us up until I find a location within 50miles to be towed to, and 3. that I was the one who had to find the mechanic and to call back in the morning, since all the shops were closed at the time, when i do. The fact that I had to try to find a mechanic shop to work on an RV in a city im not from blew my mind. But what was i going to do. So roadside left us on the side of a road until the morning. When i started to call to look for shops, every shop said they were backed up for weeks. Only one place told me to bring it in but said they couldnt tell me when they would get to it. I called roadside back at 830am and they told me they will call me when someone was on the way. RVshare then called me because william told them what was happening. They apologized for my experience and said they never heard of roadside not picking up a customer and also telling that customer to find their own mechanic. But apologizes were not helping. I explained that I had to get back to my job and that every shop i called said they were backed up for weeks. They told me if they cant fix it that they would help me find a replacement RV to rent. and if i had to stay in a hotel that I need to call William and see if he would pay for this hotel. I also told them at this point its 12pm and ive been waiting to get picked up since last night. They called roadside and i was told someone wil be there within 30m. Well i did not get picked up until 4pm. We got to the mechanic which was a Chevy dealership and long story short they said it would at least be a few days before they get to it. When i go back to the RV to call RVshare, the tow truck was gone. He left the RV in the parking lot and just left. Now i was stranded in a chevy dealership with an RV that doesn't move. I tried calling RVshare but it was after 5 and their phones were off and no emergency number, even though i was communicating with them all day. They just left me stranded for another day/night. If it wasn't for William who was able to find a mobile mechanic the following day, my wife and I would probably still be stranded. Just to add some icing on the cake, after we get the RV back we are driving home and all of a sudden i almost crash into a wall because the canopy< that we hadn't used once, opened up on the highway after 10 days of being closed. And since RVshare stranded me for 2 days I dont get back when i promised my boss i would and i end up losing my job. So although William was wonderful and i definitely recommend renting his RV, just NOT with RVSHARE. I thought i would have some tye of protection which was why i used RVshare, if something were to happen with the RV. But they did less then nothing. In fact if i had just rented the RV with WIlliam and not RVshare i probably wuld still have my job. We wasted 2 days waiting and hoping rvshare or roadside would help but they did nothing. William was the one who founnd the mechanic. So if you think about it why did i rent through RVshare? so they can charge me 500 dollars in insurance and fees for roadside that doesn't help when you need it. I could have used my own AAA and had a better experience. Even after explaining all of this to them i just get ignored. So in the end, WIlliam was great, the RV had a few hiccups but he was wonderful. RVshare did nothing but ruin my honeymoon , was indifferent to my situation with work and the urgency to get home , and continues to ignore my complaints.
Great RV for a guys weekend. Wayne was extremely generous with his time, and worked within our tight schedule. The vehicle was as advertised and more. Wayne was thorough with his overview before we hit the road, and extremely responsive on the days leading up to the trip. The RV rode great, and the rear and side view cameras made driving through town very simple. The outdoor stereo system allowed us to listen to music and college football all weekend. Already looking forward to our next trip!
Renting A Class A Motorhome In Perth Amboy
Class A RV Rentals Near Me