Top RVs Nearby
Where to Get the Best National RV Rentals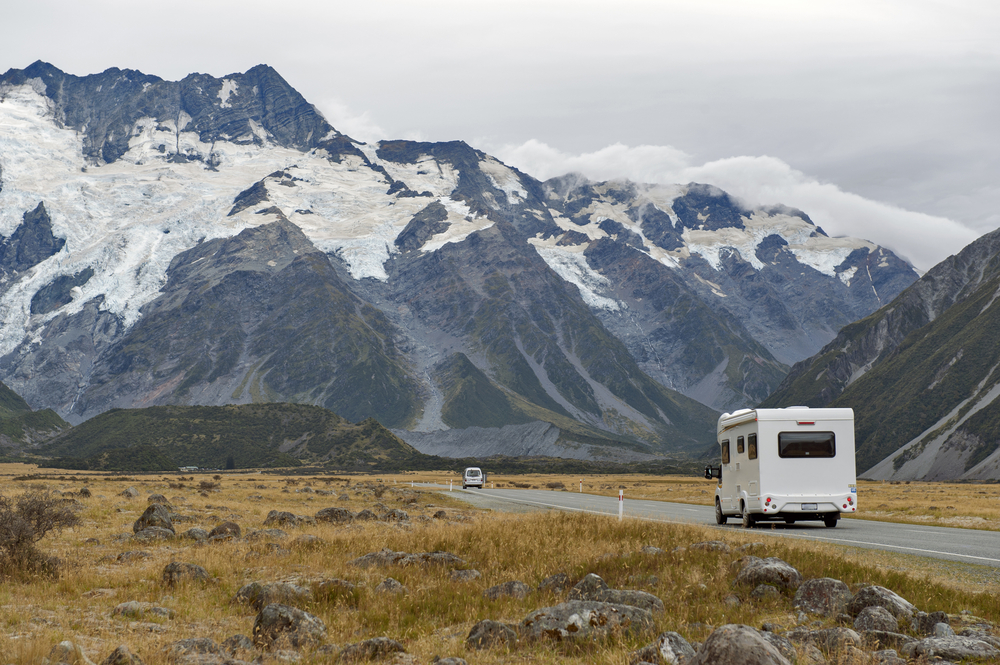 You've been planning your vacation for what seems like forever now. You know exactly where you want to go and what stops you want to make along the way. You've mapped out your budget and even requested time off from work. There's just one thing left; how will you make the trip?
You've decided that an RV is the way you'd like to travel. You want the freedom to travel the open road at your own pace without losing the comforts of home. The only problem is that you're not sure what kind of RV you should get, or where to find one. In this article, we'll explore the motorhome classes, as well as the options for where to find one.
Nationwide RV Rental Services
Some people choose to purchase an RV, but that isn't the best choice for everyone. Buying a motorhome is quite a large expense, especially for a vehicle you may only use two or three times a year. After adding up the monthly payments, maintenance and repair costs, and the expense of storing such a large vehicle, RV ownership may not be a justifiable expense for you.
Renting an RV is a more practical choice for most people. It allows them to enjoy all the benefits of a recreational vehicle without the massive expenses that come with ownership, by paying for it only when they plan on using it. Where can you find reliable national RV camper rental companies?
You can always look for RV dealerships in your area, but these companies often have hidden fees and confusing contracts, while only offering a few different RV types. Is there a better place to find camper trailer rentals?
Online rentals can provide low-cost campers for rent directly by owner anywhere in the country. RVshare is the world's largest online nationwide RV rental marketplace. This means that no matter where you are in the country, you'll be able to find the perfect unit for your vacation.
With rentals starting as low as $10 per night, there's no better place to find an RV for your road trip. Not only do we provide low motorhome rental prices, we also provide free 24/7 roadside assistance, secure payments backed by a $10,000 peace of mind guarantee, and a 5% cash back rewards program.
National RV Rentals by Owner
How much does it cost to rent an RV? Different RV classes will have different rental rates. Typically, the larger the unit, the more expensive it will be. The type of RV you'll want to rent will depend on what type of trip you're planning to take.
For example, if you're wanting to take a luxury trip that has all the comforts of home, a class A motorhome will be the best choice for you. They are large motorized RVs that typically have all the modern amenities you could want.
If you're planning on staying in a national park, you may want an RV rental that will help you get closer to nature. Smaller camper trailers, such as pop-up trailers are a good choice for this.
Large family trips will require a larger RV to accommodate everyone. Class A RVs are a good choice, but if you're looking to save a little money, travel trailers are a perfect compromise.
Here's a short guide on the average prices of each RV class to help you make a decision. But, when looking for a vehicle for your vacation, keep in mind that all RV rentals will have different amenities and prices set by their owners.
Class A: $175 to $275 per night
Class B: $100 to $200 per night
Class C: $150 to $200 per night
Travel Trailer: $50 to $125 per night
Fifth Wheel: $60 to $150 per night
Pop Up Trailer: Less than $100 per night
Other things that may affect the price of a rental are things such as RV model year, the time of year you're traveling, and whether or not you want to be able to smoke in the rental. These are all things to keep in mind when choosing a rental.
Coast to Coast RV Rental
Once you've decided which class of RV is right for you, you're ready to search for your perfect rental. With our easy to use search tool, you'll be able to book your motorhome in no time at all. How exactly does it work?
The first step is to enter the location you want to rent an RV from. You can do this from the web page that you're on right now! You can find RV rentals anywhere you want, whether it's in your hometown or near the national parks you'll be staying in.
Next, you'll be able to filter your search to help narrow down the options to only RVs you'll be interested in. You can filter the search by things such as price range, number of people traveling with you, RV class, trip duration, and RV model year. Then you'll be able to browse through the listings that match your requirements.
Once you've found one or two rentals you're interested in, you can send the owners a quick email with a request to book their unit, as well as ask any questions you may have. Once they approve your request, you'll be able to pick up the keys to your new rental!
When you meet with the owner to get the keys, they'll give you a quick tutorial of the motorhome. That way, you'll know all the ins and outs of the rental, and won't feel lost or confused when you're on the road. Then, you're ready to start your vacation!
National RV Rentals Conclusion
If you've been planning your vacation for a while now, you know how exciting it is to feel close to starting your trip. Here at RVshare, we know what that feels like. That's why we make it easy to find the perfect RV rental anywhere in the country. You can be on your way to hitting the open road in only a few minutes!