Search For RV Rentals
---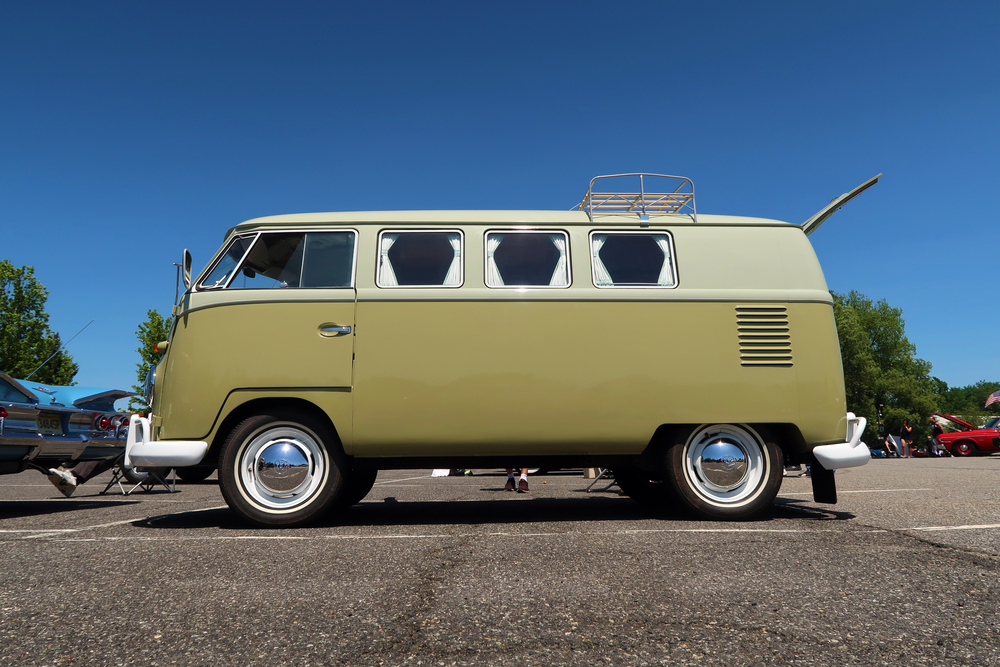 A Brief Lesson in Vintage RV Rentals (and Where to Find One)
The RV industry has seen a bit of a resurgence over the past several years, and with it has brought an influx of vintage RVs. People of all ages appreciate not just the look of vintage RVs, but also the quality. Perhaps one of the biggest reasons for their recent popularity is the vast amount of DIY enthusiasts. Young couples and families can buy vintage rigs at low prices and remodel them for a fraction of the cost of buying a new RV. Thanks to them, there are now more vintage camper rentals on the market than ever.
Check Out These Vintage Trailer Vacation Rentals
Vintage doesn't just mean old; vintage RVs are loved for their quality builds, unique appearances and features, and the ingenuity for their time. The most coveted vintage RVs often look and run better than modern day rigs! If you're looking for a vintage camper van rental, keep an eye out for some of these gems:
Airstream trailer rentals are probably the first things that come to mind when you think vintage - the polished silver exterior makes them impossible to miss. The company got its start in the mid-1930's, building the aluminum bullet-shaped trailers we all know today. Remarkably, Airstream was the only RV company to survive the depression and nationwide aluminum shortages. In the 1980's, they made their first Class A Airstream, the Argosy. Aluminum Class A Airstreams are rare, due to the fact that the company switched to fiberglass in the 1990's.
Vintage VW campervans are widely sought after throughout the United States and around the world. There are several versions of the microbus, but none are as fawned over as the Westfalia Camper. This 1950's beetle-shaped camper is a modification of the VW T1 bus and features a popup roof with a bed, and a small cooktop and table inside the main body. These days, you can find impeccably refurbished versions with custom features.
Volkswagen takes the cake again with the T3, also known as the Vanagon in the U.S. First built in 1979, the Vanagon has a distinct 80's look and became a popular candidate for camper conversions. There are two Westfalia versions of the Vanagon: The Camper, which comes with a full kitchenette and convertible bed, and The Weekender, which has a fold-down table and several seats. Vanagons are popular among the younger DIY crowd, as they are easy to customize.
Teardrop trailers are the smallest and easiest to tow out of all vintage travel trailers. The Benroy trailer is hands-down the most coveted model and is widely regarded as a classic. Teardrop trailers were popular from the 1930's to the mid-1960's. You can still find other models of retro teardrop trailers quite easily, but you won't have much luck finding a Benroy. Teardrops are the perfect size for one or two people and feature a small galley kitchen under the back hatch.
Shasta trailers got their start in the 1940's and have a decidedly 50's vibe about them. From their two-toned paneling to their branding and distinct shape, Shasta's are easily recognizable. They're known for their high-quality, despite the low price tag. New versions of the Shasta are modeled after the originals, with art deco interiors and color palettes. Both original and new versions are fully self-contained, featuring a stove, refrigerator, a wet bath, and of course, a sleeping and dining area.
Classic Campervans Welcome! Visit One of These Vintage RV Parks
Vintage RVs are so well-loved that they even have their own campgrounds! There are several parks throughout the country that offer camping and a look back in time with a collection of themed vintage RVs. Here are a few of our favorites:
The Starlite Classic Campground in Canon City, Colorado, offers a collection of retro campers from the 50's, 60's, and 70's. The collection includes a few Shastas, a Winnebago, and an Airstream look-alike. They also have a selection camping sites with full hookups so that you can camp in your own vintage RV rental. Amenities include mini golf, a playground and arcade, an onsite store, and a swimming pool.
Enchanted Trails RV Park in Albuquerque, New Mexico is right on Historic Route 66 and has been around since the 1940's. They have a collection of seven vintage campers, including a teardrop trailer and a small Airstream. In addition, they have 115 RV pull through sites that are large enough to accommodate big rigs. Amenities include a clubhouse with a showcase of vintage collectibles, a pool, and a trading post.
The Sou'Wester in Seaview, Washington is probably the most interesting campground on earth. They offer artist residencies, an on-site recording studio in a vintage trailer, a vintage store, and a collection of vintage trailer rentals. They also have 20 full hookup sites and boondocking sites throughout the park. One of the biggest draws is the onsite garden spa and sauna, offering massages, yoga and meditation classes, and plant medicine workshops.
Where to Find Vintage Campers for Rent
Whether you're looking for Airstream trailers for rent or any other vintage camper, start with RVshare. We have the biggest, most diverse inventory of RV rentals. With hundreds of thousands of privately-owned RVs throughout the United States, you'll have no trouble finding the perfect vintage RV rental. You'll work directly with the owner to figure out pricing, and get a guided tour of the RV when the big day arrives. What's more, RVshare has some of the lowest vintage rental rates around, plus 5% cash back rewards toward your next vacation!
Old but Gold – Find a Retro Campervan Hire Now
There's never been a better time to rent a vintage RV. Thanks to the rising popularity of the RV lifestyle, people are refurbishing vintage RVs left and right. Thousands of RVs that were once worn out and forgotten have been restored to their former glory and have taken center stage in the RV industry. If you want to experience the RV lifestyle and take a step back into history, a vintage RV rental will have you feeling like your back in the days of the Great American Road Trip. Start searching for vintage rentals now! Happy camping!
---
Search For RV Rentals
$100
Las Vegas NV
Sleeps 4 / Class C Motor Home
$39
Loveland CO
Sleeps 2 / Travel Trailer
$120
Morrison CO
Sleeps 6 / Toy Hauler