Top RVs Nearby
Talladega Alabama USA RV Rentals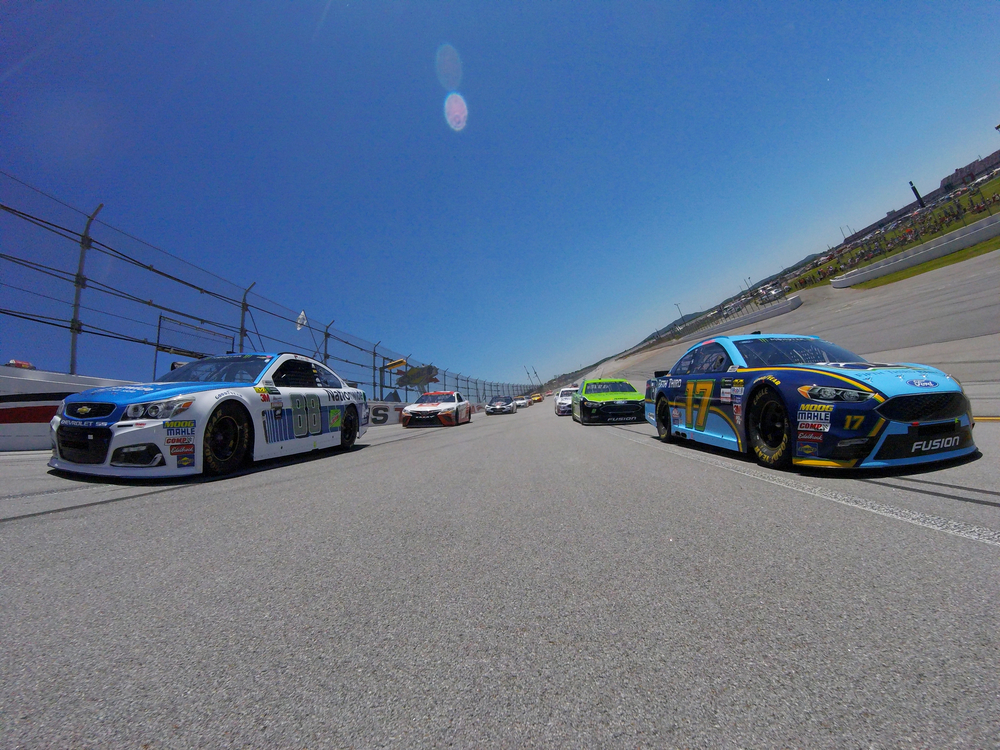 The southern US is a hotspot for vacations. From Texas to Florida, it's packed with exciting tourist attractions. One of the most thrilling spots is a gem located in Alabama that brings thousands of people into town each year.
Sitting approximately 50 miles east of Birmingham, Talladega hosts many historic landmarks, such a Swayne Hall and the J.L.M Curry House. The biggest draw of Talladega, however, is without a doubt the 2.66-mile long race track known as the Talladega Superspeedway.
People from all over the country pack up, hop in their RVs and hit the road to go watch the races at the speedway. Perhaps you'd like to do the same, but you don't have an RV. Luckily, we're here to help! We'll take a closer look at the secrets to having amazing Talladega camping trips and where to find an RV.
Talladega Speedway RV Rentals
The Talladega Speedway opened in 1969 and has been bringing thousands of visitors to Alabama ever since. You can purchase a camping spot directly at Talladega for the best race week experience. Buying a spot lets you stay there for up to seven days. Talladega Superspeedway RV camping allows you to be that much closer to the track during race week!
When race week rolls around, you can start setting up your campsite outside the field the Saturday before race day at eight o'clock in the morning. If you purchased an infield campsite, you'll be able to set up your site at six o'clock on the Wednesday morning before the race.
For the most successful vacation at Talladega, there's a few tips and rules you should follow.
Sound systems and speakers should be kept at a reasonable level and faced toward your campsite. This shows respect for the other visitors at the speedway.
If you have a drone, it's best to leave it at home. These are strictly prohibited, so if you bring one, it will most likely end up being confiscated, and you may even be removed from the premises for flying one. Keep hydrated, and apply sunscreen frequently. The Alabama sun can be brutal, especially if you're spending a lot of time outside of your RV.
Campfires are allowed, but you should keep it in a pit or a ring to reduce fire hazards.
You may bring your family pet if you want, but there are strict rules you must follow. Keep your pet leashed and inside your campsite, and always clean up after it.
Talladega Infield RV Rental
A Talladega RV site infield is arguably the best place to camp at the Talladega Superspeedway. Not only are you closer to the races, it's also the host of some of the biggest parties of NASCAR. Infield guests are also allowed access to the Big One on the Blvd party on Friday night of race week, as well as the Saturday night infield concert.
Nascar Talladega RV Rentals
So how can you find RV rentals for your trip in Talladega, AL? You could always head to your local RV dealership or even drive to Talladega before the race to look for RV camper rentals. But these places often won't have many options available for rent, and if they do they're weighed down by long contracts and numerous hidden fees. Is there a better way?
That's what RVshare is for! We're the world's largest peer-to-peer RV rental marketplace. That means we have thousands of listings available for rent all over the country, so you'll be able to browse through plenty of Talladega RV rentals that are listed directly by owner.
Not only do we offer a plethora of rental options, we also have low prices, with listings starting as low as $10 per night. You can save even more money with our rewards program, which gives you 5% cash back towards your next rental every time you book an RV online. And you'll never have to worry about your payment, as we offer secure payments that are backed by a $10,000 peace of mind guarantee.
How exactly does it work? You'll be able to find RV rentals near the Talladega Speedway in only a few simple steps.
First, just enter the location that you want to find a rental and you'll be provided with all the listings in that area. For instance, if you search "Talladega, Alabama", you'll be provided with all the listings in that area so that you can start searching for your perfect RV rental.
Next, you'll be able to filter your results to narrow down the results. You can filter the listings based on your price range, the number of travelers going with you, the type of RV that you want, and the length of your trip. This will help streamline the process of finding your perfect motorhome rental.
Once you've found your ideal listing, all you have to do is send the owner a short email with a request to book their camper. Once they approve your request, you'll be able to meet with them to pick up the keys. They'll give you a quick tutorial to help you learn all the ins and outs of your new trailer, that way you won't feel lost or confused about anything while you're on the road. After that, you're ready to hit the road and head to Talladega!
RV Rentals Near Talladega Speedway Conclusion
When it comes to spots for vacationing, Talladega is a choice you won't regret. The energy of race week is something unforgettable. You'll be excited for the races, parties, and even for just relaxing in your camper at night. Join the other campers at Talladega Superspeedway and feel the excitement of race day!
The best way to find a motorhome rental for your trip is with RVshare. We have plenty of listings in the Talladega area just waiting for someone to take them on a vacation. Start browsing the available rentals now, and you'll be ready to take on race week!