Search For RV Rentals
---
Western Utah offers an amazing vista of natural experiences and vacation opportunities for couples, families and groups of any size. Known for its wide expanse of desert, ranges like the Wah Wah mountains and national parks like Zion and Bryce Canyon, Western Utah is a close-to-nature experience that makes a great place for RV travel and exploration.
RV Rental in Western Utah
When you are looking for a camper rental in Western Utah, knowing about the RV rental prices in Western Utah will help you choose. You'll find a broad array of price ranges available for your RV trailer rental in Western Utah, ranging from $50 nightly for a pop-up camper rental in Western Utah to $200 each night for a Class A motorhome or fifth wheel rental. These prices vary depending on the season, and traveling in the offseason can help save money.

Rent a camper in Western Utah as it is an ideal way to discover all of the unique features and distinct exploration possibilities in this area. When you search for private RV rentals in Western Utah, you'll find an array of options available to you from pop-pop campers to Class A motorhomes. You can opt for RV rentals by owner to help you make a personal connection with the RV owner and to save money on your desert excursion as renting from an owner typically costs less.

Rent an RV in Western Utah
When you're looking to find a great deal on your RV rental cost in Western Utah, there are a few tips that can help you save during your RV vacation. A small RV rental in Western Utah is a great choice, and you'll be able to explore as a couple for around $50 each night when you rent a pop-up camper in Western Utah. There are a number of cheap RVs for rent in Western Utah when you choose smaller models and older or earlier models that are still packed with great features.

Another way that you can sometimes save is when an owner needs to move their RV from one place to another as this means you have the option of a one-way RV rental from/to Western Utah. A one-way rental can mean you pick up the RV from one location and deliver it to another location after your excursion. This can be a great choice when you're moving onward in your Western exploration.

Small RV Rental in Western Utah
Because Western Utah is a great space for experienced hikers and outdoors enthusiasts with plenty of supplies and preparedness for desert hikes, it can be a great choice for a couple of active explorers. There are some great RVs available from local owners or at RV rental locations in Western Utah that are suitable for a couple's trip.

You can opt for a travel trailer that attaches to the back of your SUV, car or truck. These options let you keep your own reliable vehicle while keeping a great option for camping comfort and equipment storage right on hand. You can also consider a classic silver Airstream rental that fits perfectly into the desert experience.

Motorhome Rental in Western Utah
You might be looking for a full-scale luxury RV rental in Western Utah, and if you are, those are available as well when you choose a Class A motorhome rental or an elegant fifth wheel. Class A motorhomes often look like elegant tour buses from the outside and offer spacious, luxurious experiences for travelers that can rival a great hotel. These motorhome rentals in Western Utah offer full-size beds, multiple entertainment options, flat-screen TVs, leather dining areas and high-end appliances for a luxurious take on a desert excursion.

Rent a Campervan in Western Utah
One option that can help you save money and space on camper trailer rental in Western Utah is choosing a Class B motorhome rental. When you rent a campervan in Western Utah, you can enjoy the features of a full RV packed into the compact space of a regular full-sized van. This can make a campervan a great choice for newer RVers because it's easy to operate and drive on the roads as it's similar to a regular van.

Camper Rental in Western Utah
A camper rental in Western Utah can be an excellent choice for someone who wants to try out the RV experience in the area. Choosing a rental on a peer-to-peer site allows you to browse through a nearly endless list of hundreds of RVs with a range of amenities to find just the right choice for your family trip. Whether you want to get close to nature with an open-air canvas trailer or enjoy maximum power with a Class A motorhome, there are amazing options for you to enjoy.

RV Rental Locations in Western Utah
When you choose an RV rental by owner in Western Utah, you can find some excellent choices in the area to fit your needs. Remember to check the policies about the mileage of your RV rental in Western Utah as if you're driving across vast expanses of road, then choosing an RV that offers unlimited mileage could be a better option for you.

Private RV Rentals in Western Utah
When you rent an RV by owner in Western Utah, you'll be able to benefit from all the tips and advice of an experienced RV vacationer and a vehicle that is truly loved and cared for. RVshare makes it easy for private Class A motorhome or travel trailer rental in Western Utah. You'll find RVs in all price ranges, sizes and capacities that help you find just the right choice for your next adventure.
---
Search For RV Rentals
$97
Las Vegas NV
Sleeps 5 / Class C Motor Home
$120
Morrison CO
Sleeps 6 / Sport Utility
$39
Loveland CO
Sleeps 2 / Travel Trailer
Why Book Your RV Rental With RVshare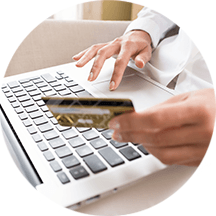 Secure Payments
A secure payment system gives you peace of mind.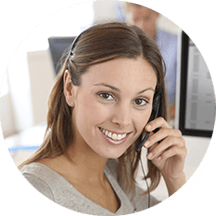 Roadside Assistance
FREE 24/7 roadside assistance is provided for your entire trip.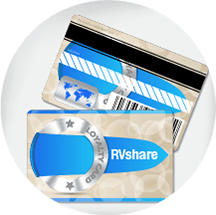 Rewards Program
5% cash back rewards to use towards your next trip.