RV Rental Western Rhode Island
Search For RV Rentals
---
Whether you're visiting the Paine House in Coventry or trying out a new type of wine at the ShelaLara Vineyards, there's a wide variety of activities to experience in Western Rhode Island. While some prefer to stay at a hotel and rent a vehicle, the far more freeing option is to consider renting an RV in this part of the state. RV rental prices in Western Rhode Island are very reasonable, especially considering the price of standard lodging.
RV Rental in Western Rhode Island
Whether you're going to rent a pop-up camper in western Rhode Island or a Class A motorhome, you'll find that RVing in the state is a great way to enjoy a vacation. Even a luxury RV rental in Western Rhode Island has a tendency to be cost-effective, especially if you'll be splitting the cost with your travel buddies. In fact, RV rental prices in Western Rhode Island are low when compared to other parts of the country.

Cheap RVs for rent in Western Rhode Island are relatively easy to find if you're traveling light and with just one travel companion. Smaller RVs like Class B, teardrop, or pop-up camper rentals in Western Rhode Island can cost as low as $50 per night, and you and another person can sleep comfortably. On the upper end of these smaller RV options, you'll be able to sleep three people, which will set you back as little as $75 a night.

Midsized options in RVing will accommodate from four to six people, and these are typically the most popular rentals available. These can include camper trailer rentals in Western Rhode Island or Class C motorhome rentals. These are very convenient rentals because they are so inexpensive considering the per-person cost; a midsized rental will cost anywhere between $75 and $150 per night in Western Rhode Island.

Finally, for those who would like to kick up their feet in luxury, then a larger RV is an excellent option. These RV options have a lot of top-tier amenities for travelers and can accommodate up to 12 people on a trip. While these are somewhat more expensive, you can still pay as little as $200 per night, which is very cost-effective considering what you get.

Rent an RV in Western Rhode Island
If you're really looking to save some cash, then a good idea is to consider a one-way RV rental from/to Western Rhode Island. Some RV dealerships offer this type of rental because they need some of their RV stock moved to another location in or out of state.

You can take advantage of this and just rent a camper in a starting location and transport it to a destination in Western Rhode Island. Most dealers will offer a considerable discount, and you can enjoy the various attractions in Western Rhode Island along the way.

Small RV Rental in Western Rhode Island
It's nice to get away with a loved one, so when you're traveling small, consider a small RV rental to go along on your trip. Smaller vehicles are cheap RVs for rent in Western Rhode Island, so traveling this way is a great way to experience a low-cost weekend in this area of the state. In fact, the RV rental cost in Western Rhode Island for a teardrop trailer can be as low as $25 per night per person.

Motorhome Rental in Western Rhode Island
Class C motorhomes are a type of RV that many people love due to the fact that these motorhomes are so versatile. While larger than a Class B, a Class C motorhome will usually have enough amenities to comfortably accommodate more than eight travelers.

In addition, you won't have to tow a vehicle like you would for an RV trailer rental in Western Rhode Island. This adds a bit more convenience for those who don't have a truck.

Rent a Campervan in Western Rhode Island
If you've ever driven a van, then you understand what it is like to drive a Class B motorhome. These RVs are often called van conversions because they are actually converted vehicles that have amenities like a bathroom, a kitchenette and sleeping areas added on.

These options are usually much easier to park and drive than larger motorhomes and camper trailer rentals in Western Rhode Island.

Camper Rental in Western Rhode Island
Are you up for a little bit of glamping? Glamping, which stands for glamour camping, is all the rage these days because campers can rent larger and more spacious RVs that have amenities comparable to five-star hotels. The RVs that are best for glamping are Class As, fifth wheel hitches and Airstream travel trailer rentals in Western Rhode Island.

RV Rental Locations in Western Rhode Island
Don't know where to find a good rental dealership? Fortunately, Western Rhode Island has more than a few options for those looking to rent an RV. When searching, many dealerships also offer RV storage and storage in general, so you can begin your search at the storage locations that are peppered around this region of the state.

Private RV Rentals in Western Rhode Island
If you don't like the red tape that can come with just about any kind of rental through a professional rental agency, then consider an RV rental by owner in Western Rhode Island. RV owners often store their unused RVs in RV storage facilities, which can cost a lot of money, so renting from an owner can save both of you some cash.

Additionally, when you rent from an RV owner, you'll find that the RVs are well-furnished and cozy. The cost can be significantly less than through an agency, and the whole experience is much more personal and warm.
---
Search For RV Rentals
$97
Las Vegas NV
Sleeps 5 / Class C Motor Home
$120
Morrison CO
Sleeps 6 / Sport Utility
$39
Loveland CO
Sleeps 2 / Travel Trailer
Why Book Your RV Rental With RVshare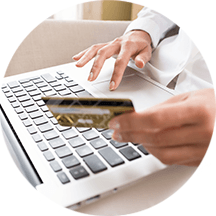 Secure Payments
A secure payment system gives you peace of mind.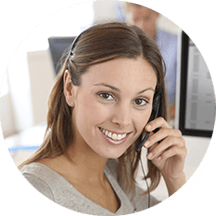 Roadside Assistance
FREE 24/7 roadside assistance is provided for your entire trip.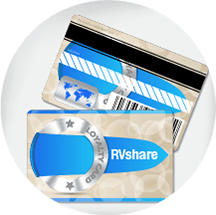 Rewards Program
5% cash back rewards to use towards your next trip.