RV Rental Western Indiana
Search For RV Rentals
---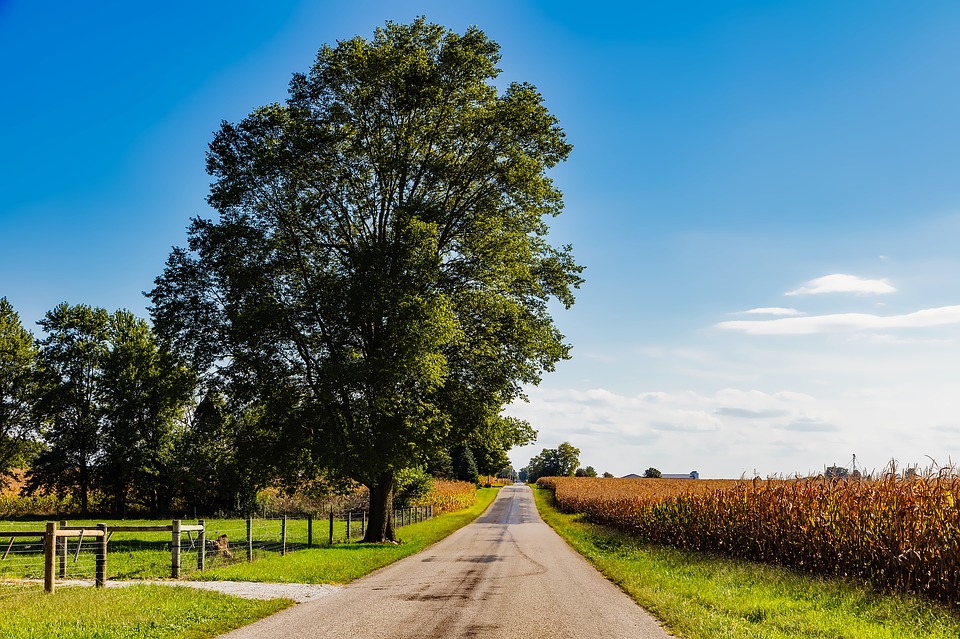 Motorhome Rental in Western Indiana
If you're planning to get an RV rental in Western Indiana, you probably already know that the state is home to the RV capital of the world. You've picked a great spot!

Photo credit: CC0 Public Domain
Private RV Rentals in Western Indiana
RVshare is here to make your vacation and RV rental as easy as possible. We are a peer-to-peer RV rental network that connects vacationers who want to rent an RV with RV owners. If you're looking for cheap RVs for rent in Western Indiana, there's no better place to look.
A huge benefit of using RVshare is having access to a wide variety of private RV rentals in Western Indiana. Our users offer everything from Class A, Class B, and Class C motorhome rentals to travel trailers, pop up trailers, fifth wheels, wheelchair accessible RVs, and more.
RV Rental Locations in Western Indiana
Simply search our database and filter your results by type, size, and price to find the travel trailer rental in Western Indiana that best meets your needs. From Gary to Lafayette to Indianapolis, and from Bloomington down to Evansville, you'll find hundreds of private RV rentals in Western Indiana.
Reserve Your Camper Rental in Western Indiana Today
Once you find the best camper trailer rental in Western Indiana for your needs, reserve it and send a message to the owner. You'll communicate directly in order to set up a time and day to pick up the keys to your RV rental. Before you know it, you'll be ready to hit the road!
While you and your family are on the road with your RV rental in Western Indiana, you're protected by our $10,000 peace of mind guarantee, and you're backed by 24/7 constant roadside assistance services. We want to make sure that your trip goes as smoothly as possible.
You can even rent a one way RV rental from Indianapolis if you're interested in starting there but ending up somewhere else.
Rent a Campervan in Western Indiana
Visit Brown County State Park: the Biggest State Park in America
Brown County State Park, south of Indianapolis and east of Bloomington, will likely be one of the primary destinations for many families with a pop up camper rental in Western Indiana. It was founded in 1929, and it's actually the largest state park in the country.
Most of the park is filled with forest that changes to beautiful colors in the fall as well as a range of wildlife. Visitors have spotted deer, squirrels, raccoons, and a wide variety of birds within the park.
You can hike, horseback, and bike through the park as well as drive, and you'll find some of the best views in the entire state here. Weed Patch Hill sits at just over 1,000 feet, making it one of the highest points in Indiana. You can also go fishing, have a picnic, or go for a swim in their pool. There are a restaurant and a camp store in the park.
RV Parks Near Brown County State Park
The best places to stay nearby are the Last Resort RV Park & Campground or the Westward Ho! Campground. Both offer RV hookups, wifi, a pool, cabin rentals, and several other amenities.
Take Your RV Rental in Western Indiana on a Ride through History
George Rogers Clark National Historical Park
Head south, and you'll run into several great destinations for anyone with an RV rental in Western Indiana. George Rogers Clark National Historical Park is right on the banks of the Wabash River. The park is dedicated to the historical figure George Rogers Clark, and you'll find a monument to him inside of it that features a marvelous bronze statue and seven murals.
New Vision RV Park and Ouabache Trails Park are both nearby options for RV parks. The former offers full hookups, fishing, a gift shop, and laundry facilities. The latter has electric sites and tent sites as well as cabin rentals.
The Lincoln Boyhood National Memorial
For history lovers, the Lincoln Boyhood National Memorial is another worthwhile destination. It's in the place where Abraham Lincoln spent the majority of his childhood. You can visit the visitor's center for more information, see Lincoln's mother's grave site, and go to the Lincoln Living Historical Farm.
Explore Backcountry Trails with a Camper Rental in Western Indiana
Hoosier National Forest
If you're looking for backcountry trails, the Hoosier National Forest is a great place to go. It contains over 200,000 acres of dense forest. You'll also happen upon small rural communities here and there that are worth a visit.
Lake Monroe
Lake Monroe is another popular destination, just 10 miles southeast of Bloomington. It's the biggest lake in Indiana, and the region also contains a vast area of protected forest and several recreational areas. There is plenty of fishing to be done on this lake all throughout the year, and you can also enjoy boating and water skiing.
Rent an RV in Western Indiana and visit Chicago
Gary, Indiana & Indiana Dunes State Park
Finally, Gary, Indiana, is a great small town from which you can quickly reach Chicago. Staying in Gary allows you to easily reach the Windy City without having to worry about driving your RV rental near a major metropolitan area.
Indiana Dunes State Park and Dunewood Campground are located right on Lake Michigan and just outside of Gary. The former offers full hookups, while the latter does not.The Indiana Dunes State Park and Indiana Dunes National Seashore are fantastic destinations in their own right.
Be sure to read up on our RVshare FAQ for more info, and rent a campervan in Western Indiana today!
---
Search For RV Rentals
$97
Las Vegas NV
Sleeps 4 / Class C Motor Home
$39
Loveland CO
Sleeps 2 / Travel Trailer
$120
Morrison CO
Sleeps 6 / Sport Utility