RV Rental Western Illinois
Search For RV Rentals
---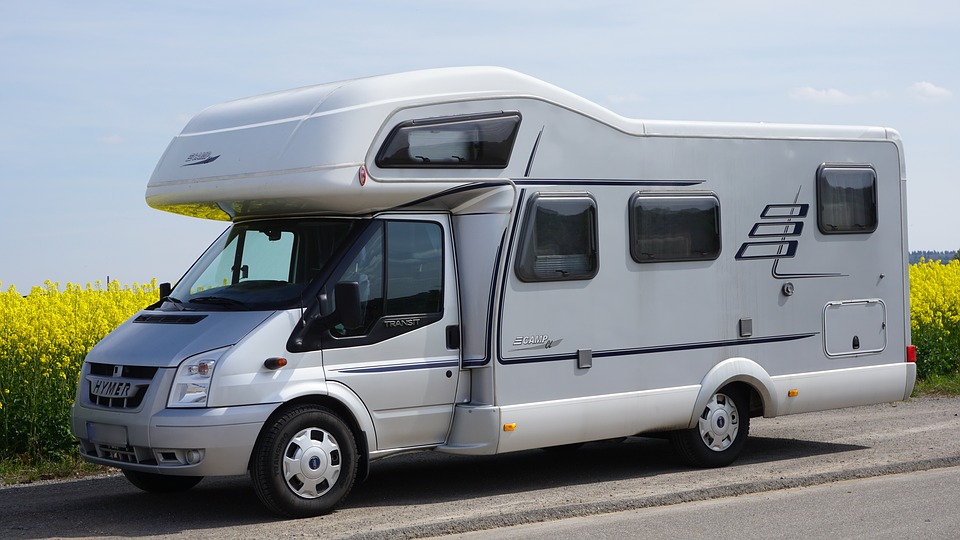 Get a Motorhome Rental in Western Illinois
Western Illinois, sitting along the Mississippi River and Iowa and Missouri borders, offers wonderful opportunities for families with a motorhome rental or camper rental to explore both nature and cities.

Photo credit: No license, Creative Commons
Private RV Rentals in Western Illinois
Whether you're looking for a Class A, Class B, or Class C Motorhome rental in Western Illinois or a fifth wheel, pop up trailer, truck camper, or travel trailer rental in Western Illinois, you'll find what you need on RVshare. RVshare is a peer-to-peer RV rental website, so we match people who want to go on an RV vacation with people who own RVs and want to rent them out.
Book Your RV Rental in Western Illinois Today
Simply search for RV rentals in your area to get started. You can also get a one way RV rental from Western Illinois if that's what you'd prefer. Filter your results by type, size, location, and price, and you'll find that there are many cheap RVs for rent in Western Illinois.
For a wider variety, try searching around more populous areas for your camper rental in Western Illinois. St. Louis, Springfield, and Peoria, Illinois are all good options.
Once you find the RV of your dreams, go ahead and book it! You'll communicate directly with the owner to work out the details, such as when you'll pick up the keys for your RV rental in Western Illinois.
Visit Peoria with an RV Rental in Western Illinois
Peoria is the largest city in Western Illinois. Although humble in size for a city, it offers plenty of activities both indoors and outdoors for the whole family. Peoria's regional museum, Lakeview Museum, is a popular destination that focuses on art and science and is a Smithsonian Member Institution. The Glen Oak Zoo, Luthy Botanical Gardens, and minor league baseball team the Peoria Chiefs are all great options for family fun as well.
See the Wildlife Prairie State Park with a Small RV Rental in Western Illinois
Wildlife Prairie State Park is just outside of Peoria and offers a great escape into nature. The park houses all kinds of wildlife, including buffalo, wolves, elk, bears, and more. There are also a number of hiking trails and great fishing spots in the park, and you can tour the whole thing by train. The Forest Park Nature Center is another great spot for hiking trails in Peoria.
The Carl Spindler Campground is the nearest RV park to Peoria that offers full hookups, big rig access, flush toilets, showers, and even a marina with a boat ramp. There is no wifi here. The park is far enough from the city and interstates to be quiet and relaxing, but it's still a very short, convenient drive into Peoria.
Visit Weinburg-King State Park in an RV Rental in Western Illinois
Weinburg-King State Park is one of the most beloved parks for people with a camper rental in Western Illinois. The park includes a massive wildlife and fish area that's popular among fishermen. There's also an archery range, equestrian hills, geocaching, hiking trails, and hunting opportunities. In the winter the park is a great place to ski and snowmobile. Aside from plenty of activities, the park is also full of beautiful rolling green hills, wildflowers, and relaxing ponds.
There is a camping area open to equestrian campers with 19 electrical hookups. For non-equestrian campers, the park offers a non-electric Class C campground.
Another option for nearby RV parks is the Jim Edgar Panther Creek State Fish and Wildlife Area in Chandlerville, Illinois. This park offers full hookups, big rig access, flush toilets, showers, wifi, and a boating ramp. The area includes a lake and plenty of hiking trails to explore.
Take Your Small RV Rental in Western Illinois to Castle Rock State Park
Castle Rock State Park is another great destination for anyone with a camper trailer rental in Western Illinois. The park is in the rock river hills region and has 2,000 acres of land full of forest and a massive sandstone and quartz bluff.
You'll find ravines, interesting rock formations, and beautiful views overlooking the forest and Rock River. Boating and canoeing are popular here. The park offers a beautiful, primitive camping area, but it's accessible only by boat. For that reason, Castle Rock State Park is best done as a day trip with a travel trailer rental in Western Illinois.
Beaver Dam State Park is a wonderful place to spend a few days with the family. You'll find plenty of activities simply staying in the park. It offers a fishing lake, boating, baseball, volleyball, and hiking trails. The RV area offers full hookups, big rig access, pit toilets, showers, a playground, and a boat ramp.
LanKels Lazy Days is another great spot for your motorhome rental or pop up camper rental in Western Illinois. The park has its own beach area and even events and DJs in the warmer months to entertain guests. The area has an excellent pond for both fishing and swimming and ample shade cover. They have both 30 and 50 amp hookups, restrooms and showers, water, sewer, and a playground.
RV Rental Locations in Western Illinois
Overall, going on a trip with a motorhome rental in Western Illinois is a great vacation for you and your whole family. If you want to extend your trip, you could even visit the Quad Cities on the border of Iowa and Illinois or St. Louis, on the border of Missouri and Illinois. For real city life, head east to Chicago.
Private RV Rentals in Western Illinois
With private RV rentals, the options are endless. You have the flexibility to change your route at any time, so you can follow your interests at a moment's notice. RV travel is also the most affordable method of travel, especially when you're bringing the whole family.
You'll find plenty of cheap RVs for rent at RVshare, and we'll make the whole process from renting to hitting the road to coming home easy and fun. Your reservations on RVshare are backed by our $10,000 peace of mind guarantee, and your trip is covered by our 24/7 roadside assistance.
---
Search For RV Rentals
$100
Las Vegas NV
Sleeps 4 / Class C Motor Home
$39
Loveland CO
Sleeps 2 / Travel Trailer
$120
Morrison CO
Sleeps 6 / Toy Hauler