RV Rental Western Georgia
Search For RV Rentals
---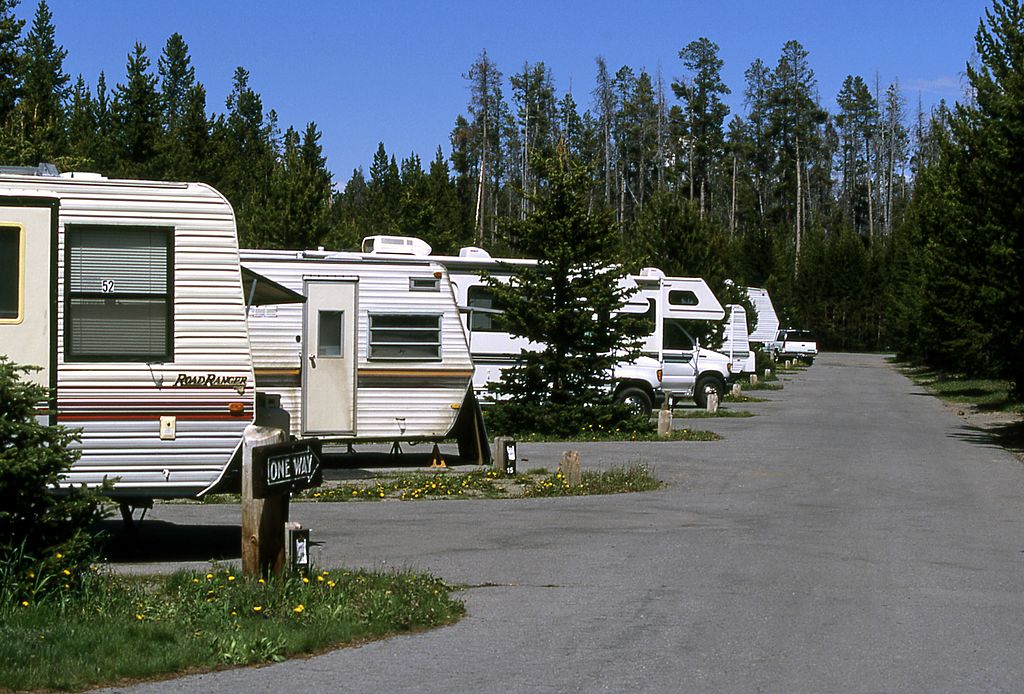 If you like to travel by RV rental in places with year-round warm weather, then you'll love exploring with your camper rental in Western Georgia. While the region sees some seasons, such as fall colors and slightly chilly nights in December and January, the climate is very mild in the winter and hot and sunny in the summer.
​
Photo credit: National Park Service
Rent an RV in Western Georgia
Travel the Peach State in Style
Atlanta is the biggest city in Georgia and one of the biggest cities in the United States. If you want to browse a wide variety of private RV rentals for very low prices, Atlanta is a great place to look.
Just search for RV rentals in Western Georgia at RVshare and find the best one for your needs. Reserve your dream camper rental and message with the owner to set up a time and day to pick up the keys, and you're off!
RV Rental Locations in Western Georgia
Explore Atlanta: Centennial Park, CNN Center, World of Coca-Cola, and More
Atlanta is also a great starting point for exploring the greater area of Western Georgia. The city itself is well worth dedicating some time to. You'll find plenty of attractions to explore, from Centennial Park (Atlanta's Central Park) and the ferris wheel to the CNN Center, World of Coca-Cola, and famed Georgia Aquarium, downtown will keep you busy.
Rent a Campervan in Western Georgia
Midtown Atlanta: Nightlife and Arts
Midtown Atlanta, while less tourist-filled, is just as interesting. The large Woodruff Arts Center is a fantastic museum for lovers of contemporary art, and midtown is filled with endless options for nightlife. East Atlanta, an up and coming area, also has lots of nightlife and shopping options of the more alternative (and often affordable) variety. Ponce City Market is a new, posh complex of local and independent businesses and restaurants.
Central Mobile Home Village is the most conveniently located RV park for people with a camper trailer rental in Western Georgia who want to explore Atlanta. If you prefer to be farther outside of the city, Atlanta Marietta RV Resort Park is in Marietta, Georgia, about 30 minutes outside of the city. Sweetwater Creek RV Reserve in Austell and Stone Mountain Park Campground in Stone Mountain are other options outside of the city for people who want to be a bit more immersed in nature.
See Western Georgia with a Motorhome Rental
History on the Antebellum Trail
Once you're ready to hit the road with your motorhome rental in Western Georgia, Georgia State Route 411, otherwise known as the Antebellum Trail, is a must for any road trip. Over 100 miles of road and trail will take you through the seven historic towns that survived General Sherman's burning down of most of Atlanta. This trail is one of the most pleasant ways to get your history, shopping, dining, and culture in with a small RV rental in Western Georgia.
Visit Civil War Memorials with an RV Rental in Western Georgia
Andersonville and Camp Sumter
Andersonville, Georgia is another great spot for taking in Civil War history. Visit the nearby Camp Sumter military prison at Andersonville, which was one of the biggest Confederate military prisons during the Civil War. Over 45,000 Union soldiers were held there even though the prison was only in operation for just over a year. The Andersonville National Historic Site is now a memorial to all American prisoners of war. City Campground in Andersonville offers both pull-through sites and full hookups.
Get a Small RV Rental in Western Georgia
Taste Georgia Wine Country
For a relaxing vacation with your RV trailer rental in Western Georgia, take a trip over to North Georgia Wine Country and visit one of the many wineries in the area. Some popular and acclaimed wineries include Cavender Creek, Yonah Mountain, Frogtown, Wolf Mountain, Habersham, The Cottage, and Three Sisters. Visits to these wineries often include wine tastings, vineyard tours, live music, delicious food, and fantastic views of the region.
There are plenty of RV parks and campgrounds in the nearby area. Etowah River Campground and Yonah Mountain Campground offer pull-through sites, full hookups, water, sewer, electric, wifi, and big rig access. Ranch in the Mountains offers full facilities as well, and is in a stunning location with a pool.
Reserve Your Camper Rental in Western Georgia Today
Experience Georgia Wilderness on the Appalachian Trail
The starting point, or ending point, of the Appalachian Trail is also located in Georgia. You can actually find over 70 miles of the trail in Georgia, which is great for hiking. These trails take you through some of the best views in Georgia where you can spot all kinds of wildlife. You'll drive through the Blue Ridge Wildlife Management Area and multiple protected wilderness areas.
Appalachian Campground is a great option in this area. They are big-rig friendly and can accommodate large motorhome rentals. The grounds have plenty of sites, and they even take limited reservations for 50 amp sites.
RV Rental Locations in Western Georgia
Find your favorite motorhome rental in Western Georgia and reserve it today. RVshare will back your payment with our $10,000 peace of mind guarantee. To make sure your vacation is truly enjoyable, we also offer 24/7 roadside assistance. You can even find a one way RV rental to Western Georgia if that's what you need.
Read up on our RVshare FAQ for more info on how it works and how you can get started today. If you already own an RV, list your RV for rent in Western Georgia to make some extra money.
Get ready to experience the best form of travel with a travel trailer rental in Western Georgia.
---
Search For RV Rentals
$100
Las Vegas NV
Sleeps 5 / Class C Motor Home
$39
Loveland CO
Sleeps 2 / Travel Trailer
$120
Morrison CO
Sleeps 6 / Toy Hauler