RV Rental Western Florida
Search For RV Rentals
---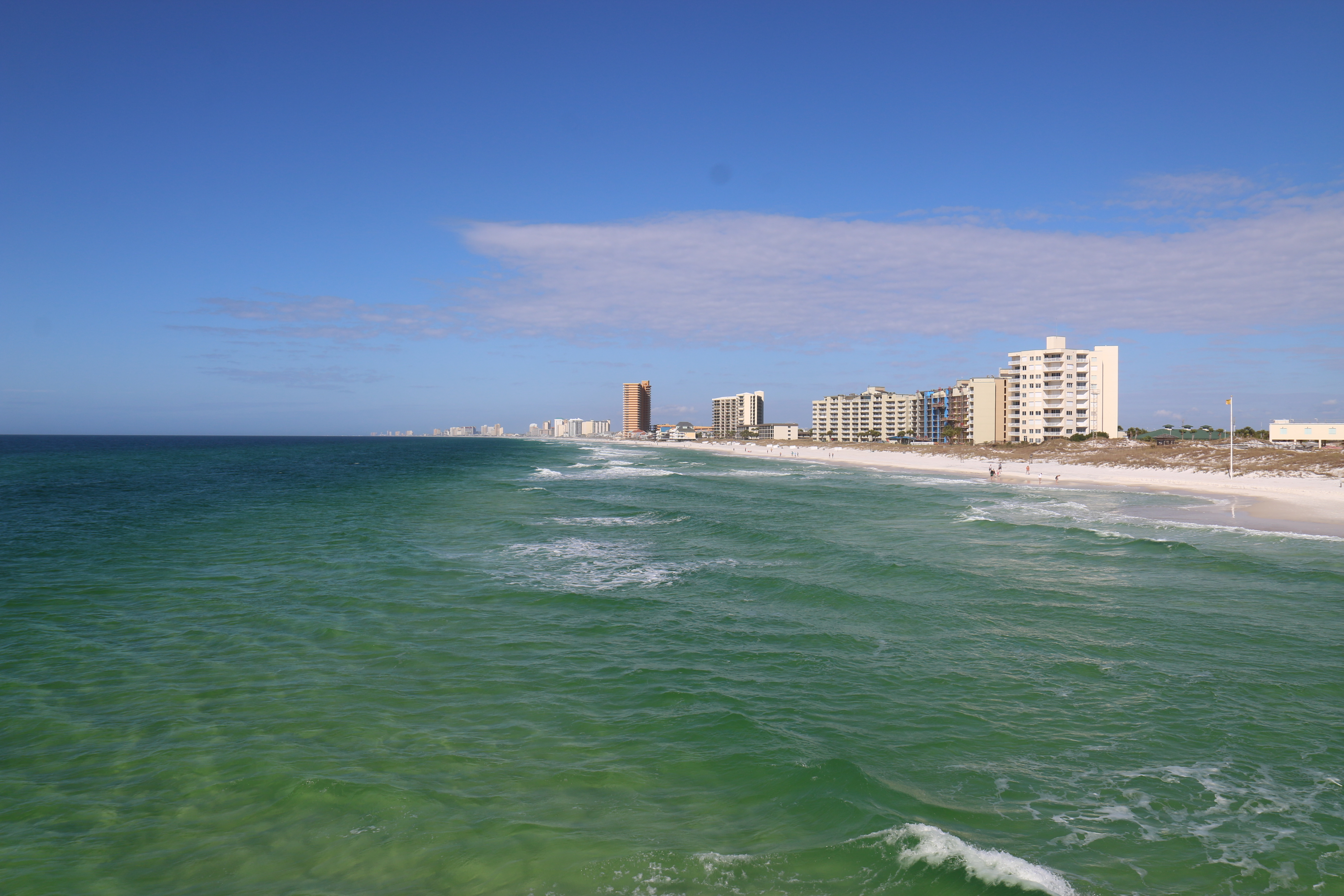 Rent an RV in Western Florida with RVshare
If you rent a camper in Western Florida, chances are you're planning to travel through the Florida panhandle. Known for its beaches along the Gulf of Mexico, the panhandle is also home to the state capital of Tallahassee and Florida State University. Unlike central and south Florida, you'll notice while traveling with an RV rental in Western Florida that the area is still fairly steeped in Southern culture.
​
Photo credit: Royalbroil, via Wikipedia Creative Commons
RVshare makes it easy to find RV rental locations in Westerrn Florida. Simply search for RV rentals in the location of your choice. Tallahassee, Pensacola, Tampa, and Gainesville are all convenient departure points for a motorhome rental in Western Florida. You can also reserve a one way RV rental to Western Florida if that is more convenient for you.
Filter your RV rental results by size, type, and RV rental prices in Western Florida in order to find the best camper rental for your needs. Once you've chosen your dream RV, simply reserve it and send a message to the owner to arrange key pick up. Hit the road relaxed and at ease knowing that your payment is backed by our $10,000 peace of mind guarantee and your trip is covered by our 24/7 roadside assistance services.
Explore Pristine Beaches with a Camper Rental in Western Florida
The Florida panhandle is broken up into three major regions: the Emerald Coast, the Forgotten Coast, and the Interior Panhandle.
The Emerald Coast, also known as Miracle Strip, is home to some of Florida's most famed and popular beaches. Destin and Fort Walton Beach are two of the area's most beautiful beaches, with crowds to match. Every June, Fort Walton Beach puts on a giant pirate themed street party called the Billy Bowlegs Festival.
See the Best of Destin with a Motorhome Rental in Western Florida
Whereas Fort Walton Beach is a little more relaxed and small, Destin is an upscale resort town with more nightlife options. The population, however, is still barely over 12,000. As its nickname "the Emerald Coast" suggests, the water is a vibrant green color, and the sand is perfectly soft, fine, sugar white sand. Destin has the feel of an island with the convenience of being located in Western Florida.
Destin offers fun activities for the whole family, from sand castle lessons to snorkeling, parasailing, and dolphin cruises. The area also has great opportunities for golfing and fishing.
RV parks along the Emerald Coast are plenty. Destin West RV Resort is the closest and most convenient to Destin and Fort Walton, located between the two on Okaloosa Island. You'll be camping with your RV rental right next to the Gulfarium Marine Adventure Park, and the site does offer full hookups, bathing facilities, a fitness center, and beach access. Henderson Beach State Park and Fred Gannon Rocky Bayou State Park are two other nearby RV parks that also offer full hookups and beach access.
Private RV Rentals in Western Florida
Beachside Highways and Coastal Road Trips
One of the most beautiful and underrated drives in the area is the coastal highway between Sandestin and Panama City Beach. Take this route and stop at all the quiet, beautiful beaches on the way to relax. Once you reach Panama City Beach, you should be ready to party. From Coyote Ugly bar to upscale beach clubs, from wine bars to jazz venues and dance clubs, there are a wealth of nightlife options.
Of course, if you're not interested in staying out late, there's plenty to do during the day on what is considered to be one of the world's most beautiful beaches. Check out St. Andrews State Park, which is dotted with beaches along the Gulf of Mexico coast, or check out one of the many local tour companies for boating, watersports, fishing tours, and more.
Rent a Campervan in Western Florida
Historic Pensacola - Naval Museums and Shipwreck Dives
Pensacola, a historic beach just over an hour west of Destin and Panama City, is a great option for people who want more than just beach time. The Pensacola Naval Air Station, the National Museum of Naval Aviation, and old shipwrecks can all be visited in this city. You can even watch the Blue Angels, elite jet-fighter pilots, practice in the morning if you're there during the right time of year.
There are dozens of beachside communities just a short drive from the city area with more beautiful white sand beaches, stunning vistas, and opportunities to dive old shipwrecks off the coast.
The Emerald Coast RV Resort is located right in Panama City Beach, central to all kinds of major attractions. It's a little on the spendy side compared to less convenient parks, but the nearby amenities, heated salt water pool, hot tub, and fantastic security make it worth the splurge. In Pensacola, Five Flags RV Park, Big Lagoon State Park, and A&M Perdido Resort are all conveniently located, surrounded by natural beauty, and offer full hookups, big rig access, and beach access.
Travel to Tallahasee with a Small RV Rental in Western Florida
Finish up your beach vacation inland at Florida's state capital, the university town of Tallahassee. What it lacks in beaches, it makes up for in museums, parks, dining, and a vibrant but relaxed local nightlife. Don't miss the Old State Capital Museum, Lake Ella, and the Maclay Gardens.
For evening activities, see a movie at the old school Cap City Video Lounge, dine on some seafood, Cajun food, or Cuban cuisine, or check out Leon Pub for a great beer selection. Bayhead Mobile Home Park and Coe Landing are centrally located and offer big rig access and hookups.
Check out our RVshare FAQ for more info, and get ready for a beach vacation to remember!
---
Search For RV Rentals
$100
Las Vegas NV
Sleeps 4 / Class C Motor Home
$39
Loveland CO
Sleeps 2 / Travel Trailer
$120
Morrison CO
Sleeps 6 / Toy Hauler