RV Rental Western Colorado
Search For RV Rentals
---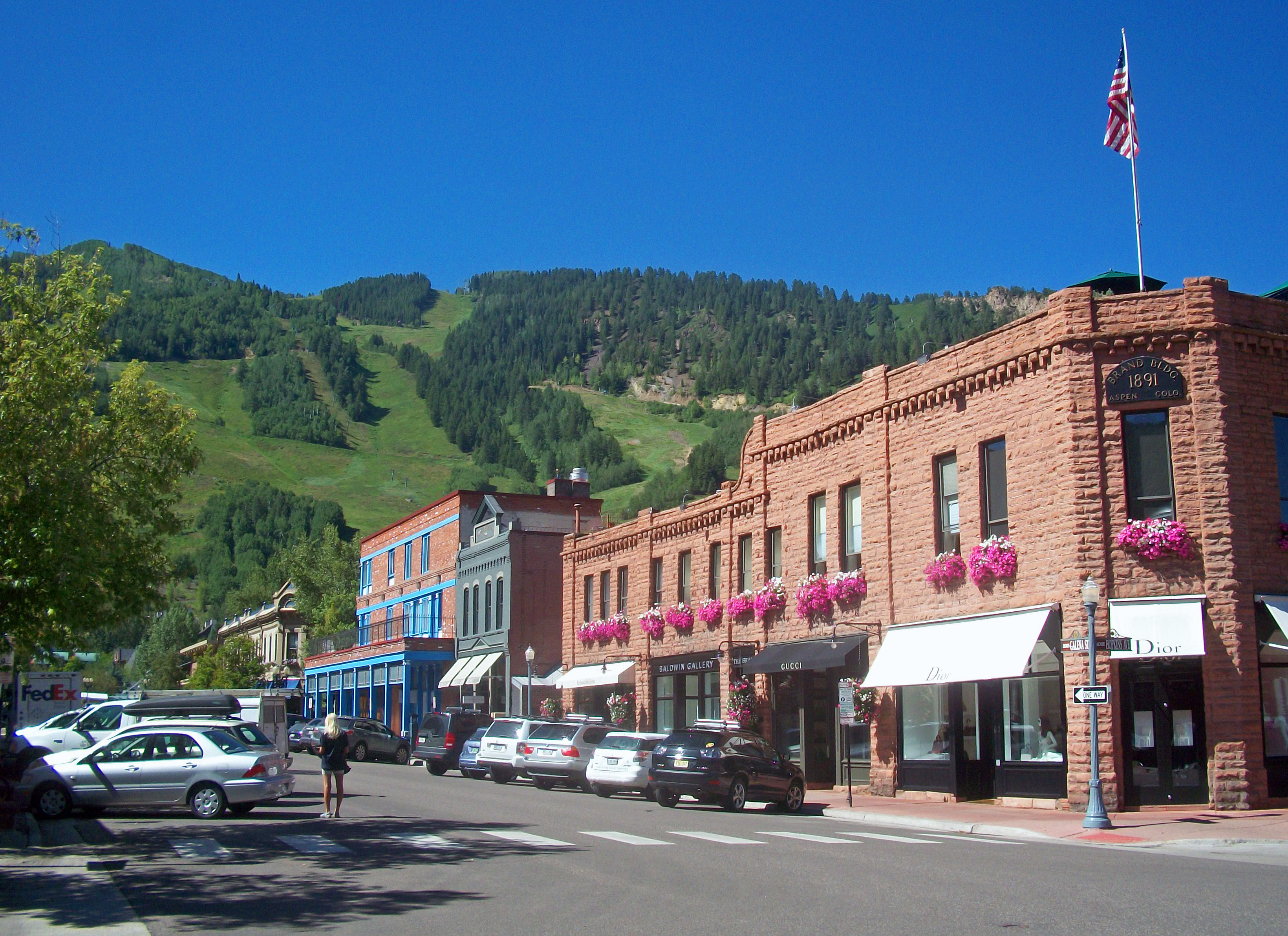 Rent an RV in Western Colorado
When you've got a camper rental in Western Colorado, the possibilities are endless. Situated between the snow-covered Rocky Mountains and the high desert of Utah, the whole area is a natural playground for people with an RV rental in Western Colorado who love the outdoors.

Photo credit: Daniel Case, via Wikipedia Commons
RV Rental Locations in Western Colorado
You can easily find plenty of cheap RVs for rent in Western Colorado by searching for an RV rental on our website. RVshare offers hundreds of private RV rentals in Western Colorado, with many of them located in major cities and towns such as Denver, Boulder, Aspen, Grand Junction, and Durango. Our RV owners offer a wide range of types and sizes, so there's something for everyone.
If you're planning to rent a campervan in Western Colorado, you're in luck. RV camping is very popular, and the state is filled with RV parks. Western Colorado is a beautiful place to visit year-round, but the winter is certainly more challenging in parts of the region that experience heavy snowfall. Some routes are closed during the winter, so make sure to plan ahead and check weather conditions before heading out. If you're driving an RV rental in Western Colorado, state law in Colorado requires you to pull over and let people pass.
Explore Scenic Byways with a Motorhome Rental in Western Colorado
One of the most popular routes for people with a motorhome rental in Western Colorado winds from Leadville, just west of Denver, all the way to Great Sand Dunes National Park and Preserve. This route includes the Collegiate Peaks Scenic Byway, the state's highest concentration of 14,000 foot peaks, as well as the Arkansas River. In Buena Vista you can organize a rafting trip. Ending at the Great Sand Dunes National Park and Preserve, you'll be able to hike the tallest sand dunes in all of North America. This route is filled with great RV parks.
Independence Pass stretches from Aspen to Twin Lakes and is a once-in-a-lifetime drive. It passes along the Continental Divide and offers unparalleled views of the state's mountain ranges and forests from an altitude of over 12,000 feet. You'll find alpine tundra, geysers, and even swimming opportunities along the way. The road can be challenging and is closed in the winter. Independence Pass is a great alternative to the interstate for those traveling from Aspen to Denver.
Maroon Bells is another gem for those with an RV trailer rental in Western Colorado. It's home to the purple-blue mountain landscape that contains the most photographed peaks in all of Colorado. Below, the mountains are reflected in a crystal clear alpine lake. This is an easy day trip from Aspen, Colorado.
Rent a Campervan in Western Colorado
Aspen, a Dream Vacation on the Slopes
Aspen, Colorado is one of the most popular vacation destinations in the state. It's a hopping, posh ski resort town with some of the country's best slopes as well as fantastic shopping and dining options. The town itself also has a small but vibrant music and arts scene. In the winter, Aspen is a huge destination for skiers, while summertime offers ample opportunities for mountain biking and golfing.
Difficult Campground is the only major campground directly in Aspen. It offers limited access for big rigs and no hookups, but the scenery is stunning and includes hiking trails and river floating as well as very convenient access to Aspen. To really get away from it all but still be able to spend the day in Aspen, Chapman Campground is located 30 miles from the nearest town (Basalt) and is located on a river with great hiking trails and fishing. It also has no hookups, so be prepared to rough it.
Telluride, the Lesser Known Aspen
Telluride is Aspen's younger sibling. Also a trendy ski resort town, Telluride Ski Resort is far less crowded than Aspen but offers plenty of stunning slopes for a variety of skill levels. The town also hosts a popular film festival each year and is located at the southern tip of the Rocky Mountains, less than 100 miles from Four Corners. Activities include dog sledding, snowmobiling, summer mountain biking, fly fishing, and whitewater rafting. The nearby town of Ourey offers lovely hot springs.
Ourey is a great, affordable place to stay within convenient driving distance of Telluride. There are several RV parks in this town, including 4J+1+1 RV Park and Campground which has big rig access, full hookups, showers, flush toilets, and wifi. Matterhorn Campground is close to Telluride as well and offers 28 pull-through sites for a very reasonable price.
Explore the Desert with Your Campervan in Western Colorado
Grand Junction and Grand Mesa
If you're looking to get away from the ski resorts for a while, the high desert is just a short drive away with your camper trailer rental in Western Colorado. Grand Junction, a town that sits on the junction of the Colorado River and the Gunnison River, is the perfect jumping off point for exploring massive canyons, red rock mesas, historic Native American sites, and even dinosaur excavation sites. The town is home to the Dinosaur Journey Museum and the Western Colorado Botanical Gardens.
From Grand Junction, check out the Grand Mesa National Scenic Byway, where you'll drive past the world's largest flattop mountain, or go explore Rattlesnake Canyon Arches Trail on horseback, home to 9 arches (almost as many as National Arches Park). You can even discover Colorado Wine Country in Palisade, where high elevation vineyards produce fantastic pinot noir. Go on wine tours, barrel tastings, food and wine pairings, and a wealth of wine-related festivals, such as the Colorado Mountain Wine Fest in September.
Grand Junction KOA and RV Ranch at Grand Junction offer full facilities and hookups, wifi, a pool, playgrounds, and easy access to the town of Grand Junction. If you'd rather be secluded on a desert lake, Island Lake Campground Grand Mesa National Forest is on a beautiful lake with boat and fishing access and offers immediate access to Grand Mesa. It's at a high elevation, so you should acclimate yourself first.
Private RV Rentals in Western Colorado
Ready to rent a campervan in Western Colorado and hit the road? RVshare offers hundreds of private RV rentals in Western Colorado, as well as a $10,000 peace of mind guarantee and 24/7 roadside assistance. Plan your trip today!
---
Search For RV Rentals
$100
Las Vegas NV
Sleeps 5 / Class C Motor Home
$39
Loveland CO
Sleeps 2 / Travel Trailer
$120
Morrison CO
Sleeps 6 / Toy Hauler